| | |
| --- | --- |
| WGI ND Appreciation Dinner-5LINX Ft. Lauderdale National | |
Event Details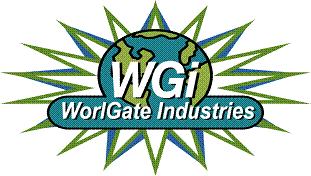 WGi ND Appreciation Dinner
In celebration and recognition of your journey to the top, the WGi PSVP's and SVP's would like to cordially invite you to attend the ND Appreciation Dinner being held at the 5LINX Ft. Lauderdale National.
This is an invitation only event for WGi National Directors and above and seats are limited.  It will take place at the B Ocean Hotel in the Horizon Ballroom on Friday, January 28th from 7:00 pm until 10:00 pm for ND's and above only.
(only spouses and significant other guests may accompany the invited ND)
The cost is $50 per person.  All ND's who desire to attend are responsible for purchasing their tickets unless otherwise directed by your PSVP or SVP.
Limited tickets will be available at the door and the "at the door" price is $60 per person. Tickets may be purchased in advance until Wednesday, January 26, 2011 at 8:00 pm EST.
The ND Dinner ticket also includes a ticket to the WGi party being hosted at the B. Hotel on Thursday, January 27th.  Immediately following the dinner, the WGi Sales rally will take place at the B Ocean Hotel in the Infinity Ballroom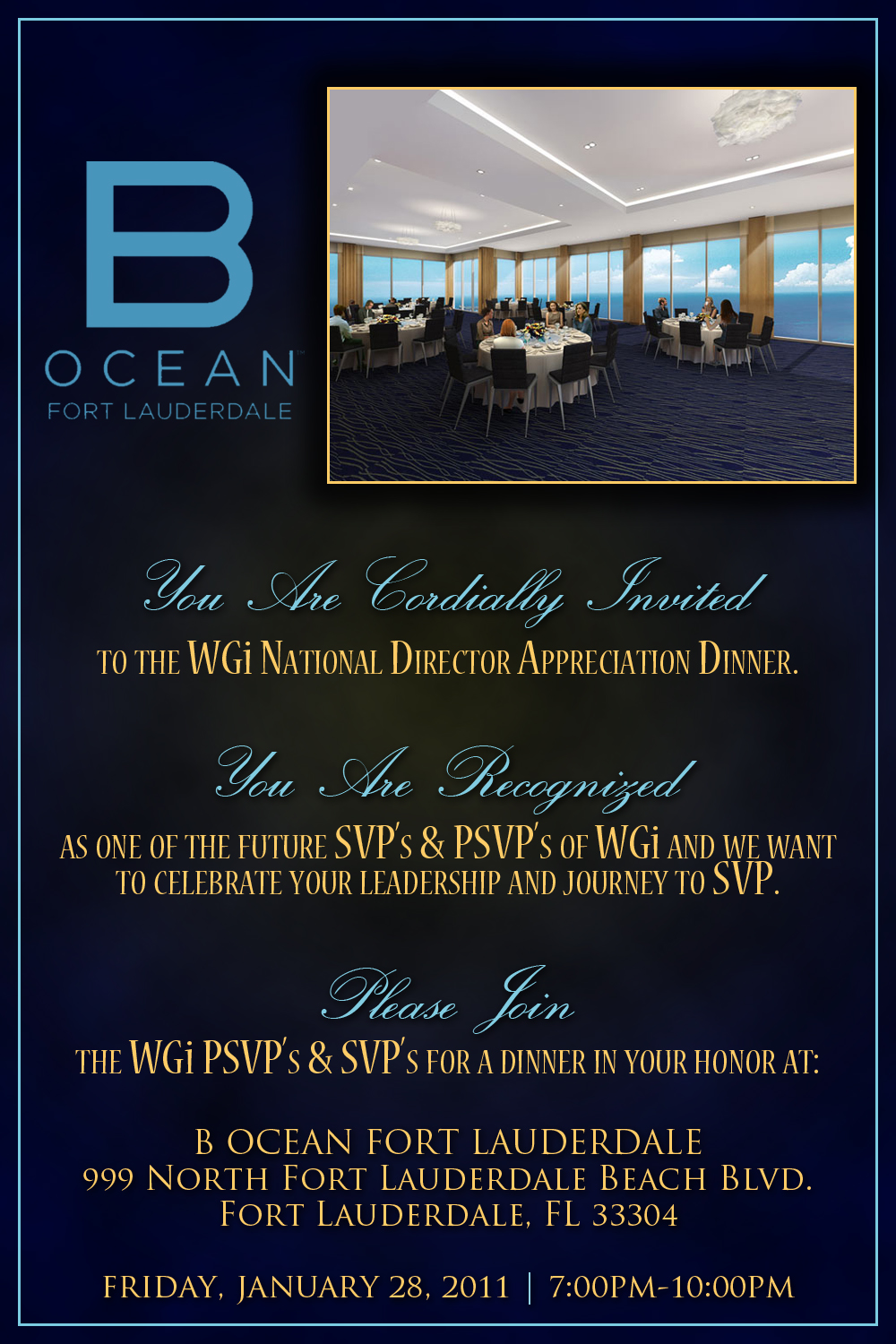 Where

B Ocean Hotel
999 N. Fort Lauderdale Beach Blvd
Ft. Lauderdale, 33304


WGI ND Appreciation Dinner-5LINX Ft. Lauderdale National