WGES Forum Hosted By University of the District of Columbia

Thursday, March 12, 2015 from 8:30 AM to 5:00 PM (EDT)
Event Details
 WGES Returns to DC 
 Hosted by University of the District of Columbia
                          UDC - 4340 Connecticut Ave N.W. - Washington DC - Located at Prestigious Embassy Row
(Van Ness UDC metro station - parking garage onsite)
Doors Open at 8:00am -

 March 12 2015
                                                                          Register Today Space Is Limited!!!
Update 3/2/15 - Don't Miss Out - Those who attend this program (as testimonials confirm) are aware that it is attended by top decision makers and is limited for allowance of connecting & networking  - only  3 table spaces remaining, VIP Attendees filled, VIP Reception limit to 20 more ....if you plan on attending, we recommend you register today before it fills .                                           
You Will Not Want to Miss What These Leading Experts Have To Say - Below Are All WGES Confirmed Presenters  - These Presenters Are Top in their Fields Yet Will Be Accessible To Connect With You Throughout the Program  - Join Us as we Tap into this $7 trillion market and learn from top sources opportunities that exist NOW in contracting, partnering, grants, investments AND learn about latest technologies and products for cost efficiency savings. Don't Miss Out on this Opportunity! 
---
Presenters Include:  
Dr. Leo S Mackay, Jr.  Lockheed Martin - Vice President Ethics and Sustainability (confirmed)   Dr. Mackay is Corporate Vice President Ethics and Sustainability and an elected Officer of Lockheed Martin Corporation. Lockheed sales revenue is estimated at $45.5 Billion, and one of the largest defense Prime Contractors for the federal government.  As the Chief Sustainability Officer is responsible for ensuring responsible growth and global corporate citizenship. He is an independent director of Cognizant Technology Solutions Corporation, a $25B+ leading global provider of business and technology services.  
Michael Wells, Partner and Vice President IBM (confirmed).  Michael F. Wells is a Partner and Vice President in IBM's Global Business Services (GBS) Organization. IBM sales revenue is estimated at more than $24 billion and is a Prime federal contractor. Specifically, he is responsible for IBM's Smarter Planet/Cities initiative. Michael is the IBM GBS World-Wide Leader for Smarter Buildings and Water.
Kevin Kampschroer, Deputy Senior Sustainability Official, U.S. General Services Administration, Federal Director, Office of Federal High-Performance Green Buildings  (confirmed)  He manages the government's implementation of a comprehensive improvement in the training and certification of facility managers and personnel across the entire Federal government. He has created the framework for which GSA responds to the challenges of greenhouse gas emissions reductions and of the American Recovery and Reinvestment Act's mandate to move GSA's Federal building inventory toward high-performance green buildings. GSA oversees $66 billion of procurement annually. It contributes to the management of about $500 billion in U.S. federal property, divided chiefly among 8,300 owned and leased buildings and a 210,000 vehicle.
Kristine M. Kingery, Director Army Sustainability Policy, Office of the Assistant Secretary of Army (Installations, Energy and Environment) - Master Class (confirmed) Ms. Kingery has overall responsibility for Army-wide sustainability initiatives.  The U.S. Army's operates on a $465 billion dollar overall budget.  She provides program oversight, strategic planning, policy recommendations, and establishes goals, objectives, and metrics for sustainability initiatives.  She is responsible for the vertical and horizontal coordination of programs from installations to Headquarters, Department of the Army with full authority for management decisions related to program initiatives.   
Landon Van Dyke, U. S. State Department, Senior MA Executive Coordinator of Sustainability (confirmed).   He oversees Department efforts to operate in an efficient and environmentally sustainable manner.  Working both with U.S. and foreign missions, Mr. Van Dyke collaborates with the diplomatic community to promote best practices and to minimize its environmental footprint.  Previously, he served at the White House Council on Environmental Quality as the Associate Director of International Affairs and Climate Change
Kelly Dempsey, U. S. Department of Commerce National Institute Standard &Technology (NIST) (confirmed). Her Division's role is to develop, review, provide guidance on information system security federal government-wide, conduct research towards development of information system security guidance, and participate on multi-agency committees related to information system security.
 Dr. Sabine O'Hara, Dean of Urban Sustainability and Environmental Sciences University of D.C. (confirmed) She is the Dean and Director of Land Grant Programs for the College of Agriculture, Urban Sustainability and Environmental Sciences (CAUSES) of the University of the District of Columbia (UDC). As Dean of CAUSES, she is responsible for academic, research and community outreach programs in the tradition of land grant universities, and is leading UDC's efforts to building a cutting edge model for urban agriculture that improves the quality of life and economic opportunity for urban populations.  
Harry Wingo, President & CEO, DC Chamber of Commerce (confirmed) He is the President & CEO of the DC Chamber of Commerce, a Veteran U.S. Navy SEAL Officer.  He is a graduate of the U.S. Naval Academy and Yale Law School.  Prior to the DC Chamber, he was Managing Partner of West River Solutions, a DC-based technology consulting firm focused on cybersecurity and also spent five years in Google's DC office, where he was Senior Policy Counsel and managed a program to hire military veterans.  Mr. Wingo has served as Counsel to the U.S. Senate Commerce Committee, Special Counsel to the General Counsel of the Federal Communications Commission.  
Highlights Presented by Other Experts Also Include: Power Africa $20 Billion for U.S. Companies, International Exporting Opportunity, Cost Effective Solutions Savings, Funding & Investments from Micro to Millions, Government Contracting & Grant Opportunities, Global Launch Technology from Stockholm Sweden - Documentary Filmed Live on the WGES Master Stage, How to Get Investors Interest in Your Technology presented by Major Investors,  Public Private Partnerships Ways to Fund & Develop Green Energy Projects, A Unique Approach to Developing Urban Sustainability, U. S. Department of Energy Phase 0 Assistance Program, and much more……local and federal representation includes; the District of Columbia, U.S. Department of Commerce, U.S. General Services Administration, U.S. Department of Defense, U. S. Department of Energy, Embassies, State Department and more.  
Executive Chairman of the WGES Council
Professor Robert J. Gallagher, oversees the world energy sustainable programs which have earned a global footprint attracting top echelon of leaders in the industry while serving as a World Stage and platform of education and information exchange and as a vantage point for economic development and a healthier planet
 http://www.wges.us 
Register Today - Limited Seating Remaining
The WGES attracts the best minds and top decision makers through a carefully planned  strategic process which has developed into the foundation leading to an outstanding premier technical educational program providing a world stage for a platform of education and information exchange on new and existing advances in sustainable energy.    
WGES program focuses on sustainable energy technology, innovations, products and services as the vantage point in the new economy creating and maintaining jobs, advancements in contract, investments and exporting opportunities, and new policies leading to economic vitality and a healthier planet.
Co-Hosts, Partners & Sponsors Include: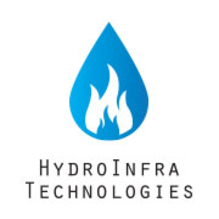 When & Where

The University of the District of Columbia
4340 Connecticut Avenue, NW
UDC School of Law Building 52
Washington , DC 20008


Thursday, March 12, 2015 from 8:30 AM to 5:00 PM (EDT)
Add to my calendar