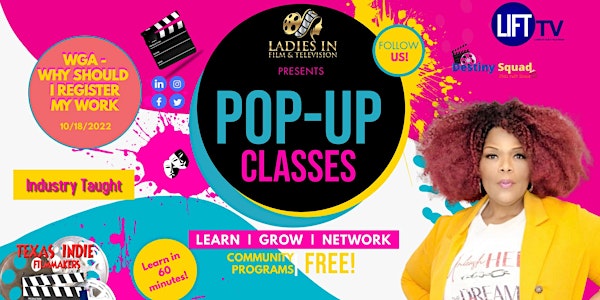 WGA - Why should I register my work?
Registering your work is essential! Let's talk about why we should do it and we will show you the quick and easy way how!
About this event
What should you do in protecting your ideas, should you register your script with the WGA or copyright it?
What is WGA Registration?
Should you register or copyright?
What is the Difference Between WGA Registration & Copyright?
Why would I copyright my work or ideas?
What if I don't have a script but I have a content idea?
Do I have to be a member of the Writers Guild Association to register my work?
How much does it cost?
How long does it take?
Okay you got me excited! How do I do it?
Classes are FREE!