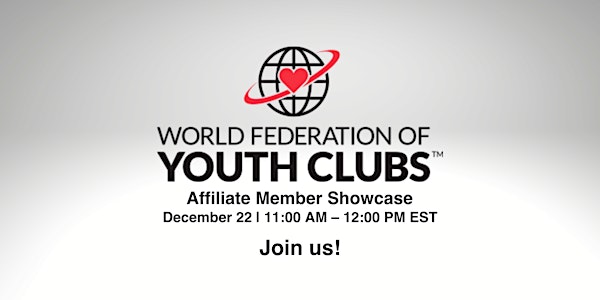 WFYC December Webcast - Affiliate Member Showcase
A look back to the events of 2022 with a vision for 2023.
About this event
Affiliates, this Webcast session is all about you! As the year comes to a close, we would like to give the opportunity to our affiliates to showcase all that you have accomplished during the last year. We look forward to hearing all about the work you have done in youth development from all over the world. Also, hear from the 2022 Promise Award recipients about their work and future plans! Join us to look back at 2022, look ahead to 2023, and network with WFYC affiliate members in your region and around the globe!