Actions and Detail Panel
WFG Spark Event
Thu, Mar 9, 2017, 7:30 AM – Fri, Mar 10, 2017, 12:00 PM EST
Description
About WFG Spark
Marketing and technology can be both confusing and intimidating, oftentimes leaving individuals feeling overwhelmed.
The WFG Spark Event was created to provide insight and education into today's hottest issues that impact title professionals. WFG Spark provides cutting edge information on sales, technology and marketing strategies to help increase your title business as well as your clients.


---
Attending Spark Orlando? You'll need a room!
Click the link below to reserve a beautiful room at the Loews Sapphire Falls Resort at Universal Orlando.
Click Here for Hotel Reservations

---
Speakers
Jeff Lobb - Founder and CEO Spark Tank Media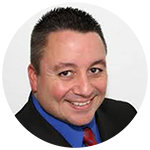 Jeff Lobb is the Founder & CEO of SparkTank Media – a Consulting Firm specializing in Real Estate Technology, Productivity & Mobile Strategies. A renowned Speaker, Trainer & Coach, and the former Vice President of Technology & Innovation for EXIT Realty Corp. International, Jeff has been a Realtor® for more than two decades. With his diverse background being a Top Producer, a Brokerage Owner, and having had extensive experience with Mobile, Tech, & Internet with both startups & Fortune 500 companies, Jeff knows Real Estate and tech inside and out, from the ground up.
Approaching Technology for Real Estate with the mindset of a Real Estate Professional – from Mobile devices to Listing Presentations to Social Media – Jeff knows how to talk the talk, because he's spent many years walking the walk. Technology is changing the way we communicate and the way we do business. Jeff firmly believes that with the right use, the Tools & Technology available to agents today are key to creating better client experiences & closing more transactions. Being fluent in the three languages of English, Real Estate & Technology, Jeff prides himself with being able to break it down for even the most non-technical of audiences. Jeff Lobb finally makes Technology for Real Estate simple. Connect with Jeff at www.jlobb.com.
Steve Pacinelli - CMO BombBomb.com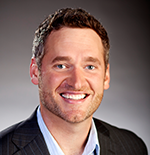 The Chief Marketing Officer for BombBomb, Stephen Pacinelli has delivered more than 1,000 presentations to real estate and mortgage professionals on themes of the online marketing, video communication, psychology of the sale, lead conversion, sales automation, and more. The co-founder of Tech Savvy Agent and former National Speaker and Trainer of Move Inc, he likes to stay on the edge of new tools, technologies, and techniques in our fast-changing and increasingly digital sales environments. He resides in Downingtown, PA with his wife Gretchen, twin-boys Grant and Owen, and his daughter Sophia.
Amy Youngren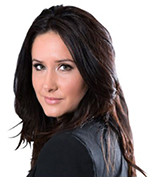 A passion for real estate, sports, giving back, and most of all,being an Auntie, are just a few of the things that define Amy Youngren.
With over 15 years of experience, Amy lives and breathes real estate. From corporate executive, sought-after industry speaker and leader to more recently, founder & partner of the thriving sales team, Urban Lifestyle Group. Reaching a sales volume of $93M from 254 transactions, ranked them in the Top 10 of Keller Williams Realty Canada in 2016.
In January, Inman named Amy one of the Top 100 Most Influential in Real Estate, and last year, nominated her for Most Innovative Agent, a credit to her unique video marketing that is reaching tens of thousands organically and disrupting the real estate industry.
Amy keeps her workaholic tendencies 'somewhat' balanced with early morning routines that include affirmations, workouts, and smoothie bowls. And her fuel? Caffeineinfused,iced Refreshers from Starbucks. Venti in a Trenta cup.
Her daily mantra: "Do the thing you think you cannot do." -Eleanor Roosevelt


---
Pre-Spark Events You Don't Want to Miss!

Spark Golf:
Join us on the morning of March 8th to play Orange County National's Panther Lake. Panther Lake offers some of the best examples of natural beauty that Orlando area golf courses have to offer. You will have an option to reserve your spot during the event registration process.

Spark Welcome Reception:
Help us kick off the 2017 Spark event by attending the Spark Welcome Reception at the Strong Water Tavern March 8th 5:30pm to 7:30pm, beverages and light fare will be served.