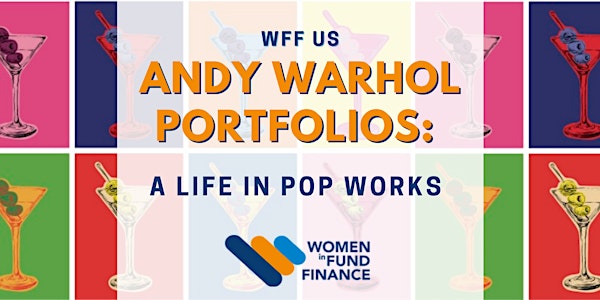 WFF US- Andy Warhol Portfolios: A Life in Pop Works
Women in Fund Finance and Morgan Stanley Private Wealth Management invite you to join us at The National Arts Club on September 23, 2021.
When and where
Location
The National Arts Club 15 Gramercy Park South New York, NY 10003
About this event
Andy Warhol (America, 1928-1987) is one of the central figures of the Pop Art movement and one of the most recognizable artists of the second half of the twentieth century. Warhol acquired fame through his work in many media, including painting, sculpture, filmmaking, and publishing, but printmaking was always a central part of his art and his way of viewing the world. Through prints, Warhol explored the aesthetics and mechanics of mass-produced images and popular culture.
The collection includes 82 works, including 64 prints by Warhol, additional works by other artists, and related ephemera.
We invite you to join Women in Fund Finance in person at The National Arts Club in New York City to view the collection. Wine, soda, and light snacks will be provided.
Please note: Space is limited to 80 guests. Please only RSVP if you are able to make the event in person. Registration will be on a first-come, first-served basis. This event may be subject to Covid/Variant restrictions.
Event Information
Date: Thursday, September 23, 2021
Time: 5:30 - 7:30 PM EST
Location: The National Arts Club, 15 Gramercy Park S, New York, NY 10003