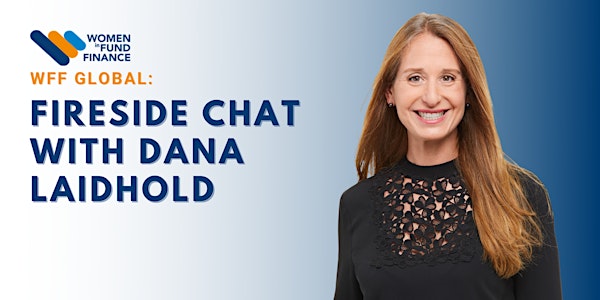 WFF Global: Fireside Chat with Dana Laidhold
If you are registered and have not received the Zoom details for the event, please contact info@womeninfundfinance.com.
When and where
Location
Virtual Call EST New York, 10018
About this event
Dana Laidhold is Treasurer of Peloton, a global technology company that meshes the physical and digital worlds to create an immersive connected fitness experience. Prior, she was Treasurer at The Carlyle Group, a global alternative asset management company where she designed and built the Treasury functions. She has served on the Board of Directors of the Association of Financial Professionals. In her current role, Dana is very involved in community service as a leader for her companies Diversity and Inclusion initiatives. Additionally, she served on the Board of Directors of Doorways for Women and Families, a Northern Virginia-based organization that creates pathways out of domestic violence and homelessness, leading to safe and stable lives. In 2020 her Treasury team was a finalist for the Pinnacle Award for excellence in treasury and finance. In 2015, Dana received the Highly Commendable distinction as Woman of the Year at the Adam Smith Awards.
Speaker:
Dana Laidhold- Treasurer, Peloton
Moderators:
Deborah Montaperto- Managing Director, Morgan Stanley
Sandra Kim-Suk- CFO, Norwest Equity Partners