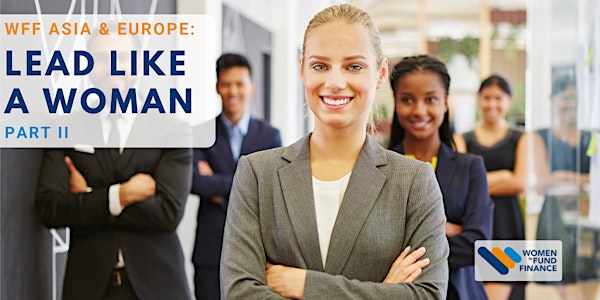 WFF Asia & Europe: Lead Like a Woman Part II
Join us Thursday, January 27, 2022, for the upcoming WFF Asia & Europe event, Lead Like a Woman Part II
About this event
This event is the much-anticipated follow-up to Julie Zuraw's Lead Like a Woman session in 2021. (You need not have attended that session to join this Part II event.)
There are some fundamental differences in how men and women tend to communicate, and this has a big impact on how we view and play the "power game," particularly in male-dominated environments.
So if you ever find yourself feeling "out of balance" at work (like you have been slighted or sidelined, and you don't know why), or stymied by confrontation, or unsure how to get what you want, this may be why.
At this practice-filled session, we'll work together to solve a series of real-world challenges. You'll discover new language and approaches that you might not have considered before, and sharpen your ability to hear and see the power game that is played around you. You'll learn to speak the language, assert your authority, and get what you want.
If you have a specific workplace issue you would like to see addressed at the event, please send an email to info@womeninfundfinance.com with your request.
Speaker:
Julie Zuraw, COO, Argo Real Estate; CEO, The Julie Zuraw Group
Event Details
Date: Thursday, January 27th, 2022
Time: 12:00 - 1:00 pm BST / 8:00 - 9:00 pm HKT
Location: Virtual Event via Zoom
More Information
For more information about this program or Women in Fund Finance, please contact info@womeninfundfinance.com or visit Women in Fund Finance.