Description
On January 17th, weXelerate batch 3 will come to an end with a final highlight - our public event, the weXelerate pitch night!


See the best 5 startups pitch, listen to a great and inspiring keynote and experience impressions of the 4 months of weXelerate's 3rd batch closer. After the official part is over, stay with us for a nice and cos farewell party as we close another successful batch of weXelerate.
Program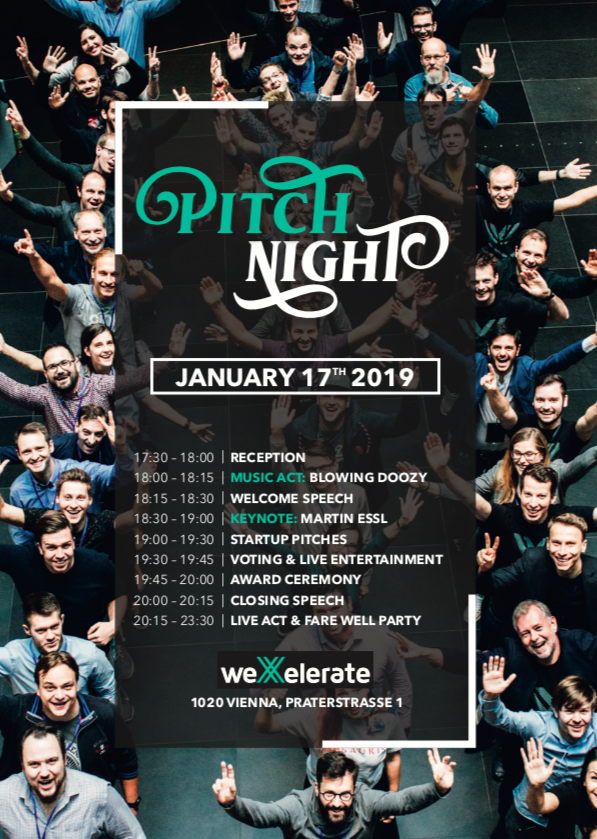 Attendees agree with their registration that photos and/or video material taken during today's photography/filming and on which attendees can be seen may be published.
Furthermore, attendees agree that all rights for the use and publication of these recordings may be transferred to the legal entities named below:
They may use the images and/or video material without any temporal, local or content restrictions in unchanged form by the author or by third parties acting in his consent,
irrespective of the transmission, carrier and storage techniques (in particular electronic technologies), for journalistic purposes including illustration and advertising purposes.