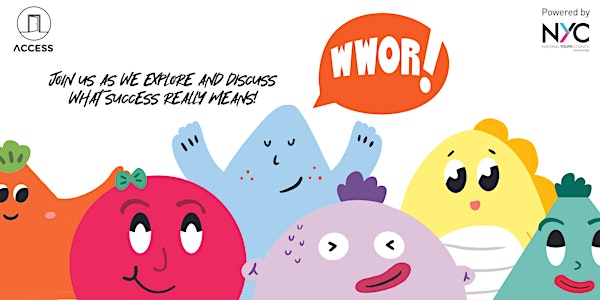 #WeWriteOurRules: Redefining Success Engagement Session
Join us as we explore and discuss how we can redefine success together!
Date and time
Fri, 18 Nov 2022 19:00 - 21:30 +08
Location
National Gallery Singapore 1 Saint Andrew's Road ##01 – 01 Singapore, 178957 Singapore
About this event
#WeWriteOurRules: Redefining Success aims to bring together people from diverse backgrounds, career and educational paths to discuss and rethink the current definitions of success, exploring what a future for all to succeed might look like!
Access recently launched @WeWriteOurRules, an Instagram campaign which was started to share unconventional life journeys and definitions of success, as we found that many individuals perceive success as being too difficult to achieve in Singapore. We featured close to 20 profiles to date with the aim of exposing the wider community to unconventional education and career journeys that challenge our society's definition of success.
We hope to redefine success and celebrate each individual's passions and talents, which they should pursue regardless of education, family background or societal pressures.
#WeWriteOurRules: Redefining Success supports Forward Singapore, an exercise for all of us to come together, examine our values and aspirations, build consensus, and so refresh our social compact. Minister for Education, Mr Chan Chun Sing, will be the Guest-of-Honour for the event and will launch the #WWOR booklet, a compilation of all We Write Our Rules profiles on their unconventional journeys towards success. E-copies will be made available for download right after the launch.
Here's your chance to explore what success means to you and redefine society's definiton of success!
📅 18 November (Friday), 7:00 pm – 9:30 pm (Registration and dinner starts at 6.30pm)
📅 Register for a slot now! Registration closes on 11 November 2022
#WeWriteOurRules: Redefining Success is brought to you by Access Singapore and powered by National Youth Council.