Description
Enjoy a Free Co-Working Day at WeWork Valley Towers!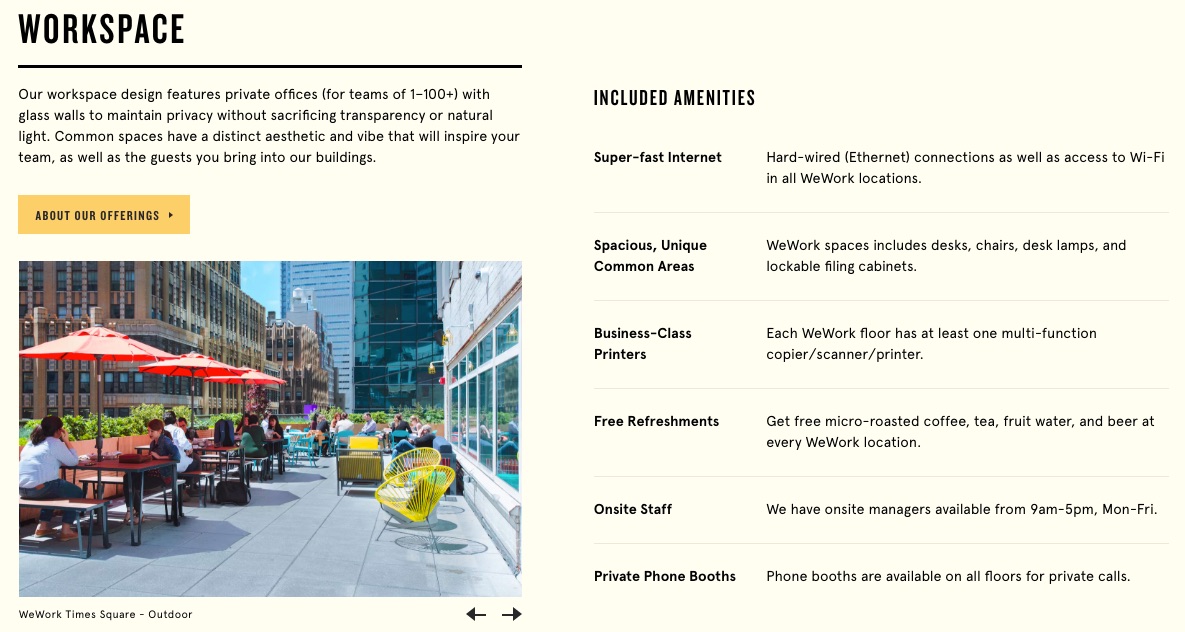 Step inside WeWork Valley Towers and experience firsthand why San Jose is swiftly becoming the area's creative corridor. WeWork occupies five full floors of this coworking space, in one of two matching towers that offer amazing views of the city and the hills beyond. Amenities at this San Jose office space include a gym with showers and a locker room, a game room, and an outdoor wellness space.

Take a meeting in any of the spacious conference rooms or host a networking event on the patio. A sizable tech community makes this building their home base, and there are also a lot of creative companies in the mix.
The office space is located directly above ISO Beers, a popular after-work hangout because of its open-air patio. There's a light rail station just across the street and several parking garages within a couple of blocks. If you're looking to be inspired by a diverse community of creators, WeWork San Jose is just the place.
Our Mission:
To Create a World Where People Work to Make A Life, Not Just A Living!
When we started WeWork in 2010, we wanted to build more than beautiful, shared office spaces. We wanted to build a community. A place you join as an individual, 'me', but where you become part of a greater 'we'. A place where we're redefining success measured by personal fulfillment, not just the bottom line. Community is our catalyst. Learn More!
Contact Us:
valleytowers@wework.com or Call us at 408-610-3359
Address: WeWork Valley Towers, 75 E. Santa Clara St. Floor 6, San Jose, CA 95113