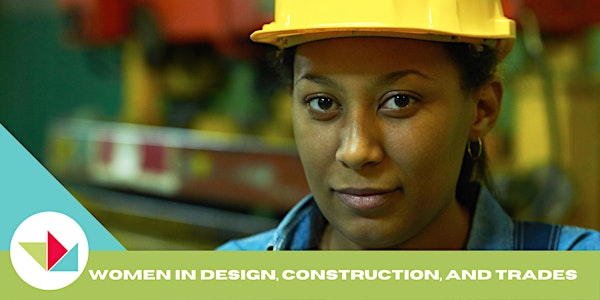 WEW 2021 Women in Design, Construction, and Building Trades
WEW 2021 Women in Design, Construction, and Building Trades
Refund Policy
Contact the organizer to request a refund.
Eventbrite's fee is nonrefundable.
About this event
What You Can Expect:
This panel will include stories from the field as told by women who work within the trades. You'll hear about the experiences of a woman who put herself through graduate school in NYC as a building super in the East Village, and you'll get to see the absolutely jaw-dropping beauty of the homes designed and built by a construction company owner right here in Wisconsin.
The lessons learned womaning a crew or leading teams into the unseen puzzles of a plumbing system are valuable ones–and this panel will share ideas with those who are interested in learning more about what a career in the trades might look like, how to get started, opportunities for grants and contracts, and other important content that can help you get started–or grow–your business.
The People Involved:
This session will include a panel of leaders and founders in the design, construction, and building trades throughout the Greater Milwaukee area, and beyond.
This panel is going to feature Milwaukee-area women who run their own show as painters, plumbers, general contractors, and construction bosses. There are some who did some heavy-lifting before launching their own businesses and others who are donning hard-hats every week while managing crews that rely on their business acumen, their boldness, and their leadership.
Join us to learn about the current landscape for women in the trades and help us define what the future might look like for those who want to apply their entrepreneurial skill to organizations that are building big things!
We look forward to including you in the conversation!
About WEW 2021:
Women's Entrepreneurship Week is a proud Milwaukee brand with a global focus. We're sharing the stories of local women and their organizations–while we engage in thoughtful conversations with leaders everywhere.
Our conference events are held annually during Global Entrepreneurship Week (November) and National Entrepreneurs Week (February) – with specialized programming, workshops, and conversations held throughout the year.
We celebrate the opportunity to collaborate, create, and amplify big ideas and important actions! These events highlight the power of women everywhere–but all participants and supporters are welcome.