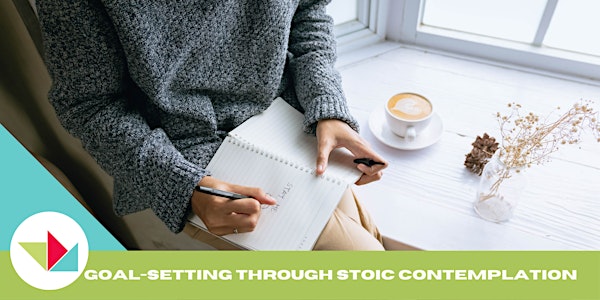 WEW 2021 Goal-Setting Through Stoic Contemplation
WEW 2021 Goal-Setting Through Stoic Contemplation with Kathryn Koromilas
Refund Policy
Contact the organizer to request a refund.
Eventbrite's fee is nonrefundable.
About this event
What You Can Expect:
When you engage in goal-setting, you might think about the day, the week, the month, or the year ahead. Perhaps you consider your five-year plan or your runway to retirement–whatever that might look like for you–but, typically, when we goal-set and plan, we're looking forward, with no end in sight.
This session is going to encourage you to take a much more radical approach by thinking not of your life–but of the end of that life.
This is a personal and practical session on how to rehearse, contemplate, and write about death in order to transform the way you act, what you plan, what you value in life, and in Hadot's words, "to become aware of the infinite value of each instant."
The People Involved:
This session is connected to the Modern Stoicism movement and led by Kathryn Koromilas–an author, eductor, and self-described "gentle, joyful Stoic"–she is also the author of Palimpsest, holds a Master of Philosophy degree in Creative Writing, leads The Stoic Salon, a "writing for personal resilience writing-for-wellbeing project," and hosts The Stoic Salon Podcast.
As a writer, Kathryn has composed everything from novels and poetry to travel guides and opinions. As an educator, she's taught writing at universities in Australia and the United States and taught English as an additional language in China, Greece, Spain, and Australia.
More recently, she's lead workshops on Stoic journaling, memory writing, self-obituary writing, and personal narrative re-writing as a way towards self-healing and self-transformation.
She employs a variety of teaching methodologies and information technology tools, in both physical and virtual classrooms, to fulfil the needs and learning styles of a broad spectrum of learners of all ages.
She creates simple yet extraordinary education experiences, driven by her curiosity for the written word and the transformative power of stories.
She is an experienced and entertaining speaker, conference presenter, panellist, and podcast guest.
Her current writing projects include a memoir and a crime novel. Her book The Joyful Practice of Stoic Death Writing is forthcoming in November. She is also co-authoring Journaling with the Stoics with Dr Ranjini George.
About WEW 2021:
Women's Entrepreneurship Week is a proud Milwaukee brand with a global focus. We're sharing the stories of local women and their organizations–while we engage in thoughtful conversations with leaders everywhere.
Our conference events are held annually during Global Entrepreneurship Week (November) and National Entrepreneurs Week (February) – with specialized programming, workshops, and conversations held throughout the year.
We celebrate the opportunity to collaborate, create, and amplify big ideas and important actions! These events highlight the power of women everywhere–but all participants and supporters are welcome.