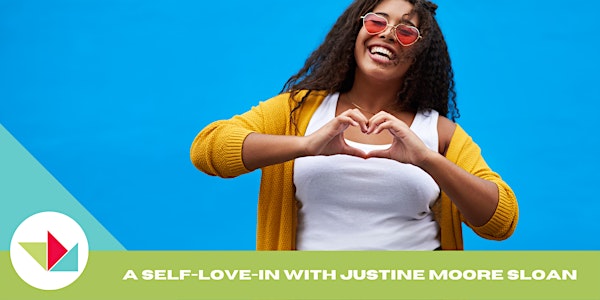 WEW 2021 A Self-Love-In with Justine Moore Sloan
WEW 2021 A Self-Love-In with Justine Moore Sloan–and a Celebration of Justine's New Book: Someone I Love Lives Here
Refund Policy
Contact the organizer to request a refund.
Eventbrite's fee is nonrefundable.
About this event
What You Can Expect:
This session is intended to be a celebration–of all things connected to self-love. We will be in a space of joyful conversation together as we share our dreams for a kinder and more compassionate world.
Better yet, this incredible self-love-in event will be led by an amazing advocate for women and a tireless supporter for self-acceptance–and she has a brand new book out: Someone I Love Lives Here.
Join us as we care for one another and set intentions for meaningful connections with other women in the WEW sphere.
The People Involved:
This session will be led by Justine Moore Sloan. Justine is an author, speaker, entrepreneur, transformational coach, and public speaker with a fascinating story to share about the importance of self-love, intuitive eating, and trusting yourself.
Please check out her Amazon author bio (and order her new book!) below:
At the peak of Justine Moore Sloan's fitness career, she appeared to have it all— two million followers on social media, chiseled abs, lucrative brand endorsements, and endless praise and validation. But behind the meticulously-polished exterior was an anxious, tormented, and painfully insecure young woman desperately longing for true love and acceptance.
In this candidly-written memoir, Sloan chronicles her journey from being the "fat kid," teased in grade school, to being an internationally acclaimed fitness model, fueled by a deep-rooted sense of inadequacy.
Sloan takes a sledgehammer to the societal pressures we put on girls and women to look perfect— and teaches you how to burn the rule book and reclaim your power. Her story illuminates how to ultimately love and respect your body and yourself in a way that says, "someone I love lives here."
About WEW 2021:
Women's Entrepreneurship Week is a proud Milwaukee brand with a global focus. We're sharing the stories of local women and their organizations–while we engage in thoughtful conversations with leaders everywhere.
Our conference events are held annually during Global Entrepreneurship Week (November) and National Entrepreneurs Week (February) – with specialized programming, workshops, and conversations held throughout the year.
We celebrate the opportunity to collaborate, create, and amplify big ideas and important actions! These events highlight the power of women everywhere–but all participants and supporters are welcome.