| | |
| --- | --- |
| We've been hacked! Now what's our Business Continuity Plan (BCP)? | |
Event Details
Practical session with excellent take-home value:
The 'good, bad and ugly' of responses to recent real-life Cyber Security incidents
Information Security according to ISO 27001: Quick 'essentials'/overview
Why Business Continuity Planning (BCP) is important in the context of Cyber risk, and how to integrate Cyber Security into your BCP
Assignment in sub-groups: Prepare to run a cyber simulation/exercise, including development of a scenario and facilitation of a hands-on rehearsal, using a complimentary Cyber Exercise planning template.
Information Security Management often concentrates on preventative controls and immediate responses, as opposed to Business Continuity Planning (BCP), which ensures that there are plans and procedures in place on how to continue the core, time-critical processes of an organisation... thereby ensuring that the brand/reputation are safeguarded, as key services continue to be delivered. BCP is becoming increasingly relevant, as we have been seeing larger Information Security threats eventuate, and an increasingly competitive market where customers easily switch brands if your product/service is unavailable or your brand 'tainted' by a data breach.

Rinske (flying in from Sydney) will provide an overview of ISO 27001 (Information Security), share her best practice world-class BCP framework, and demonstrate how Cyber Security should be integrated into the BCP to optimally manage both aspects. The practical part of this session will include using her company's scenario planning template to build a rehearsal approach and script for your next Cyber Rehearsal. This will be conducted in sub groups.

Facilitator: Ms Rinske Geerlings MSc, CBCP, MBCI, COBIT, ISO22301 Master, ISO31000 Lead Risk Manager, ISO27001 Master, ISO 27032 Cyber Security Lead Manager, ITIL Master

Rinske is an internationally known, award winning consultant, speaker and certified trainer in Business Continuity, IT Management, Disaster Recovery, Risk Management and Information Security with over 20 years global experience.

Her firm, Business As Usual, has successfully competed against the Big Four to work with prestigious clients including 9 Central Banks, BBC WorldWide, Toll, Shell, Lonely Planet, Boeing, Fuji Xerox, Fujitsu, St George Bank, NIB, Toga, ASIC, Departments of Defence/Immigration/Health/Industry/Education/Foreign Affairs, and 100s of other mid- size and large organisations worldwide.

Rinske has trained 1,000s of professionals (e.g. in ISO22301, ISO27001 and ISO31000) and presented in front of over 10,000 conference delegates across industries and geographic locations. She built extensive hands-on experience during permanent roles in banking, and played an active role on the AllFinance Forum regarding the APRA standard for Business Continuity.

AISA members: Please sign in to register for this event.

If you are a non AISA member and you are interesting in attending this Darwin Branch event please email events@aisa.org.au to reserve a place.

This Event is being Co-Hosted with AISA and itSMF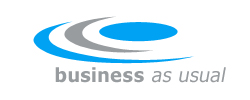 Where

Oaks Elan
31 Wood Street
Darwin, NT
Australia

Organizer
AISA and itSMF Australia
This Event is being Co-Hosted with AISA and itSMF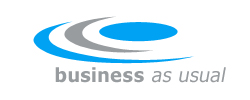 We've been hacked! Now what's our Business Continuity Plan (BCP)?