About this Event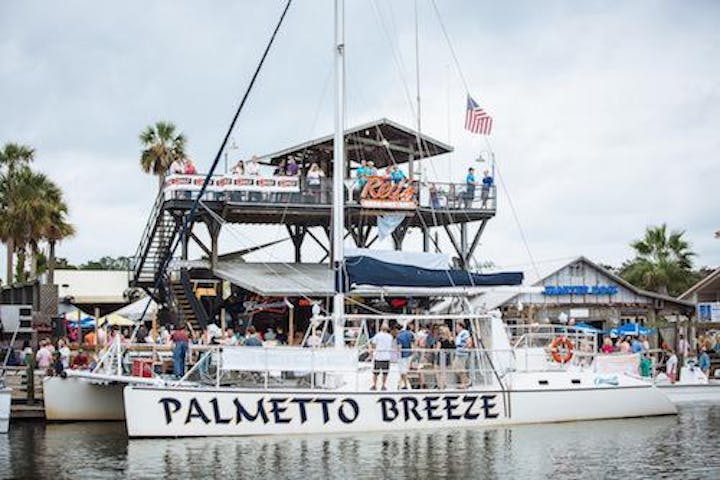 Join us on Saturday, August 17th as we hop aboard the Palmetto Breeze, cruise the Charleston Harbor and Party the Day Away! Featuring a Cash Bar with assorted Beer, Wine and Champagnes of choice.
DRESS CODE: Caribbean or Swim Wear Attire.
High Heels are not permitted!
Premium Cigar Bar by @luxeleafpcg
The Palmetto Breeze is the LARGEST CAPACITY CATAMARAN NORTH OF FT. LAUDERDALE!
Palmetto Breeze combines both comfort and speed! She was built in Charleston, SC, and is the ultimate sailing catamaran.
Palmetto Breeze features a spacious wooden deck. There is covered seating by the "barefoot" bar. You will find 2 bathrooms below and speakers throughout.
Fully insured and U.S. Coast Guard Certified, Palmetto Breeze docks at Shem Creek on the Charleston Harbor
All sales are final!