Wetpaint Presents Women in Tech - Navigating Your Career

Thursday, September 26, 2013 from 6:00 PM to 8:00 PM (PDT)
Event Details
Please join us to hear from an all-star panel about women taking control of their careers in tech. This panel will address investing in your professional development so that you can create a meaningful career.
Both men and women are welcome to attend.
When: September 26th, 2013
Where: Wetpaint Office
Time: 6:00 - 8:00 PM
Please arrive by 6:30PM and enter the building on 3rd Ave (between Columbia St. and Cherry St.) where someone from Wetpaint will direct you to the event.
Agenda:
6:00-6:30: Mixer/Socializing with light snacks and drinks provided by Wetpaint
6:30-6:40: Introductions by Wetpaint and CodeChix
6:40-7:30: Introducing the Panelists and Questions/Answers
7:30-8:00: Networking & Winding down
Panelists:
Rebecca Norlander, Founder and CEO of Health123
Always intrigued by the intersection of medicine and technology, Rebecca originally was thinking about being a biomedical engineer when she entered Boston University (her dad was an engineer and she loved logic, puzzles and math). But computer science was the only class she liked and she ended up switching her major. In 1991, when she graduated, Norlander met a Microsoft recruiter and thus a 20-year career at the company began. While at Microsoft she played a myriad of roles from Office team member, Windows XP leader, and chief of staff for Ray Ozzie the Chief Software Architect. Making the leap from a large corporation to the start up world, she joined Illuminate Ventures in 2010 as Executive in Residence. After helping manage both parents through serious medical conditions at the end of their lives, Rebecca started Health123 because she is passionate about what technology can do to make the world a healthier place.
Kate Farley, VP of Mobile Advertising Solutions, Hipcricket
Kate Farley leads Hipcricket's Mobile Advertising business, guiding its direction strategically and building and leading highly-effective teams designed to optimize revenue and margins in mobile advertising & marketing. Kate has a deep rooted background in building monetization and product strategy in new media, digital and mobile advertising.  She has 15+ years experience in building, managing and maturing organizations for success – specializing in digital media, mobile advertising and advertising sales. Prior to Hipcricket, Kate lead the advertising operations team for national online advertising & convergence media sales businesses for RealNetworks (Rollingstone.com, Rhapsody.com, Film.com & Gamehouse.com)  with focus on major brand advertisers in the entertainment, music, technology, telecom, studio, automotive, consumer electronics and consumer package goods industries.
Vanessa Wesley, Program Manager at Wetpaint
After graduating from Sarah Lawrence College in 1993 with an English and Film major, Vanessa worked in a diverse range of fields, including tech, trade development, non-profit, and education. She returned to the tech industry in 2008 when she joined Wetpaint as a site creator for the Wetpaint Wiki platform. After working closely with the product team providing feedback on editorial tools, Vanessa became a Program Manager in 2011. She currently manages the Wetpaint Social Distribution System project, which enables publishers to build loyal audiences from all key social networks.
Mei Lu, Founder & CEO @ Jobfully.com & Geekology.biz
Mei Lu is the Founder and CEO of Geekology.biz and Jobfully.com, both focusing on the technology job market.  Before starting her own business, Mei recruited top talent for Silicon Valley technology companies, including OpenTable, OutSpark, RockYou and TubeMogul. Mei started her career as a software engineer, building software at Qpass, M.I.T, and MicroStrategy. She received her Master's Degree in Computer Science from University of Pennsylvania and her Master's Degree in Engineering from Carnegie Mellon University.
Moderator: Emily Rapp, Senior Technical Program Manager at Wetpaint
Originally from the California Bay Area, her first tech job was an internship at the Lawrence Livermore National Laboratory in the Center for Applied and Scientific Computing. While receiving her B.S. in Mathematics of Computation at UCLA, she found her passion for the CS industry with an internship at Microsoft as a Software Development Engineer in Test for the Bing/Microsoft Advertising R&D platform. The following summer she returned to Microsoft as a program manager intern. After graduation in 2008, she traded the beaches of California for the mountains of the Pacific Northwest and joined the team full-time. In January of 2011, she moved to the Microsoft Lync Client Team in the Office division, where she worked on collaboration and social engagement features for enterprise and small business customers. After wrapping up the Office 2013 release, Emily decided to make the shift to the startup world and joined Wetpaint in September of 2012. In addition to her role as a front-end focused technical PM for Wetpaint.com, Emily leads the partnership between Wetpaint and Hubert Burda Media, a leading international media company. When not in the office or traveling to Munich, she can be found playing the violin, running through the city, in the yoga studio, or skiing, hiking and backpacking around Washington.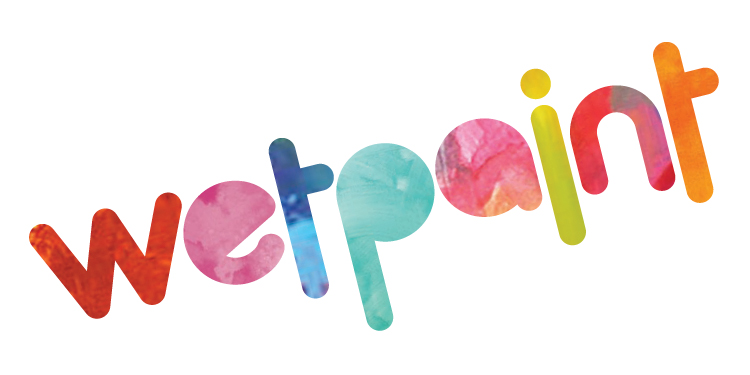 When & Where

Wetpaint Main Office
710 2nd Avenue
#1100
Seattle, WA 98104


Thursday, September 26, 2013 from 6:00 PM to 8:00 PM (PDT)
Add to my calendar
Organizer
We are a local group for women and men (although we concentrate more on women) meeting face-to-face and gadget-to-gadget in a non-alpha, language/os agnostic, supportive environment and creating great things. Our events are either open to all or women-only (see details in the agenda).