Event Information
Location
White Bridge Road
White Bridge Road
Mount Pleasant, PA 15666
Learn about a wetland ecosystem and meet some of the plants and animals that call it home on this immersive, educational walk!
About this event
Wetland ecosystems are among the most diverse and productive on the planet, providing a home for countless different species and cleaning our waterways through natural filtration processes. Without wetlands, we lose some of our best natural defenses against pollution in our streams.
Come explore Jacobs Creek's very own wetlands at the Jacobs Creek Environmental Education Area on White Bridge Rd. in Mt. Pleasant. On a guided walk through the wetlands, you'll meet some of the many species of birds, amphibians, reptiles, insects, and plants that call the wetland their home as well as learn about the natural history and ecological importance of the habitat itself.
Pre-registration is Free but required, and spots are limited!
This event is open for all ages, but content will be presented at a level intended for 13 and up with adult participation encouraged. Personal Cameras and Binoculars are recommended to provide closer viewing opportunities.
IMPORTANT NOTES: The area we will be walking is often prone to minor flooding and mud (they call them "wet"-lands for a reason!), so appropriate footwear is a must! Waterproof boots (hiking or rain boots) that can traverse ankle-deep water or muddy areas are strongly recommended. This is an easy, low-grade hike but participants may also encounter some thorn bushes or low tree branches, as well as navigate minor slopes. Please take your personal ability into account before enrollment.
This is an outdoor event, and in accordance with CDC guidelines masks are NOT required. Please act according to your personal risk or comfort level when in attendance.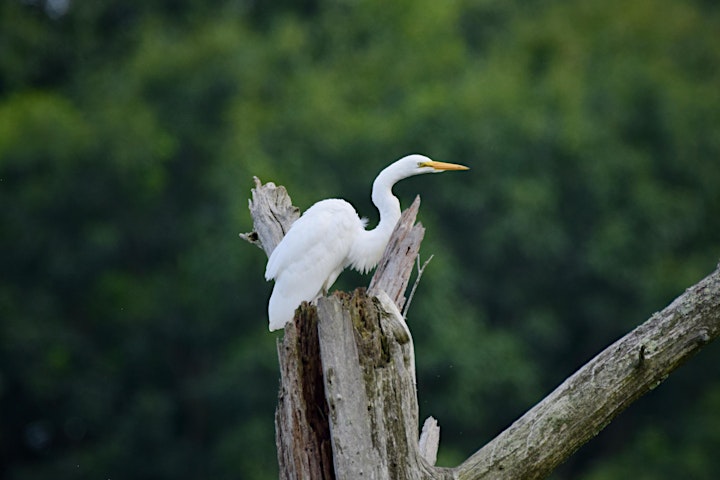 Location
White Bridge Road
White Bridge Road
Mount Pleasant, PA 15666