WETATi Center 4 Creative Thinking, Leadership & Business Development Series

Saturday, October 31, 2015 from 1:30 PM to 5:30 PM (EDT)
Event Details
WETATi Center 4 Creative Thinking, Leadership & Business Development Series

                                                                       In Partnership with
University of Maryland Nyumburu  Cultural Center, College  Park - WETATi Next Generation (UMCP-WETATi NG)...       

                                                           Presents  
  Entrepreneurship &  Life Series for Women
"ENTREPRENEURSHIP - Why Everyone should Be or Think Like One"
*What you need to know before you start your business
*Solutions for Startup business challenges of small businesses

*The Principles of success in business no matter the type of business you have or  what!

*How to SHIFT your struggling business to THRIVING 
*Professional Growth and Development

*How to asses  your financial health/ well-being and what you can do about it
 Plus Tips, Tools and inspiration you need to Advance your life and or business!
***The Format for this series is workshop!  Open Mic for question and answer!  
REGISTER TODAY

! SPACE IS LIMITED.  Everyone MUST REGISTER To Attend.
Who should Attend? Individuals;  Business owners and aspiring business owners, and anyone interested in improving their wholistic wellbeing or connecting wiht others engaged in constructive movement

*WETATi CORPOATE
*Margaretspeaks.com
JAHS Publishing.com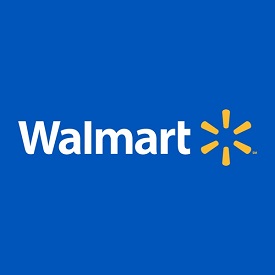 *UNIVERSITY OF MARYLAND COLLEGE PARK (

Nyumburu Cultural Center

)
*Pastors  Kenny & Marlene Haynes of Life Changers Ministry Center In College Park MD
*Honorable Mayor Walter James Jr. of the Town of City of Bladensburg, MD
For additional information or question contact: 301.326.6468 or 404.550.1684 and or email: info@wetati.com
Lite Refreshments would be provided &Lots of empowerment, networking and fun times!

Have questions about WETATi Center 4 Creative Thinking, Leadership & Business Development Series?
Contact the organizer
When & Where

University of Maryland College Park
UMCP: Nyumburu Cultural Center, (Bldg 232) on the University of Maryland Campus, College Park, MD 20742:
UMCP: Nyumburu Cultural Center, (Bldg 232) on the University of Maryland Campus,
College Park,, MD 20742:


Saturday, October 31, 2015 from 1:30 PM to 5:30 PM (EDT)
Add to my calendar
Organizer
WETATi Overview
WETATi:  We're Empowered To Achieve The impossible; Women Empowered To Achieve The impossibleis a non-profit community based educational and economic empowerment network organization. It is a Center for Creative Thinking, Leadership and Entrepreneurship located at, and in partnership with, Nyumburu Cultural Center, University of Maryland, College Park, MD. Our target market includes youths, next generation, millennials, and women of African American, African, and Hispanic descent; Veterans and other underrepresented groups guided by diversity of board members and staff. We do not discriminate based on religion, ethnicity, gender or sexual orientation. WETATi's goal is to provide Entrepreneurship-STEM (E-STEM) and Cyber Security education; Disruptive Innovative thinking through Business Idea Pitch Competitions; and business leadership skills. We equip and empower our target market toward creating their own financial freedom through practical entrepreneurial education and training. The outcome would be setting in motion the development of changing the narrative of job seeking to job creating. WETATi, Inc. is a 501(c)3 organization.
WETATi Center 4 Creative Thinking, Leadership & Business Development Series