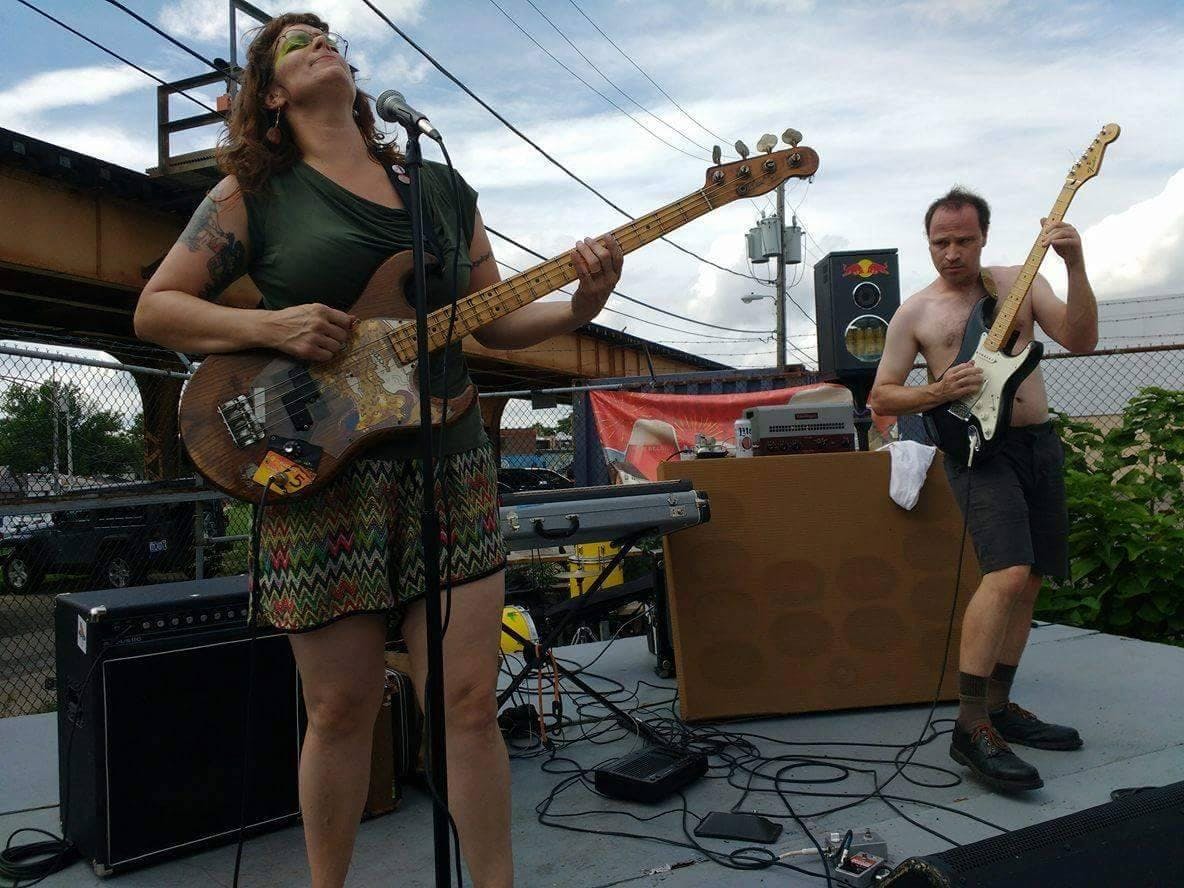 About this Event
WET WALLET jams out to killer lo-fi weirdo art-punk jams, which feature plenty of high frequency noise and underwater bass effect.  WET WALLET consists of wife/husband duo Gina(balls) and Keith Herzik (artwork) who create their experimental party rock with talking machine basses, chorus drenched guitars, possessed drum machines, keyboard effects of a lost era and their ultra-secret weapon. 
PRETTIEST EYES operates as a three piece. Members Pachy Garcia (Drums & Vocals) and Marcos Rodriguez (Bass) from San Juan, Puerto Rico met Paco Casanova (Keyboards & Electronics) from Juarez, Meico and decided to join forces. Based in Los Angeles, California the band crafts a notoriously popular live show that blend elements of pysch-punk, noise, krautrock, synth-punk and industrial. The end result is loaded with razor-sharp elements and buzzing keyboards processed through effect pedals for an excruciating crunch. 
ONLY THE BONES (members of Snow Burial/ The Swan King) is a Chicago trio melding angular punk rock with atmospheric soundscapes to create their own musical world with sounds absorbed from Fugazi/Refused/Drive like Jehu and sights painted by Kubrick/Lynch/Carpenter. Their first album was recorded at the famous Electrical Audio last year with Greg Norman (Pelican/Russian Circles) manning the boards. Look for ONLY THE BONES to continue decimating stages throughout the US in 2018.