Description
Can you take the heat?
Do you think of yourself as someone with the endurance and stamina to compete in multiple rounds of hot pepper eating? This competition is fierce with local and regional contestents back again to test their skills against the best in Denver. All contestents will will compete in rounds until the last person is left standing. We begin with Jalapeno peppers to weed out the beginners and progress to hotter and hotter peppers until the victor claims the title.
Please share with friends or family who might be title worthy!
Watch last year's event by clicking here!
The winner: The last person standing is declared the 2018 Westwood Chile Fest Pepper-Eating Champion and will receive local notoriety, a beautiful trophy and more.
So prepare your taste buds because it's going to be caliente this 8th of September!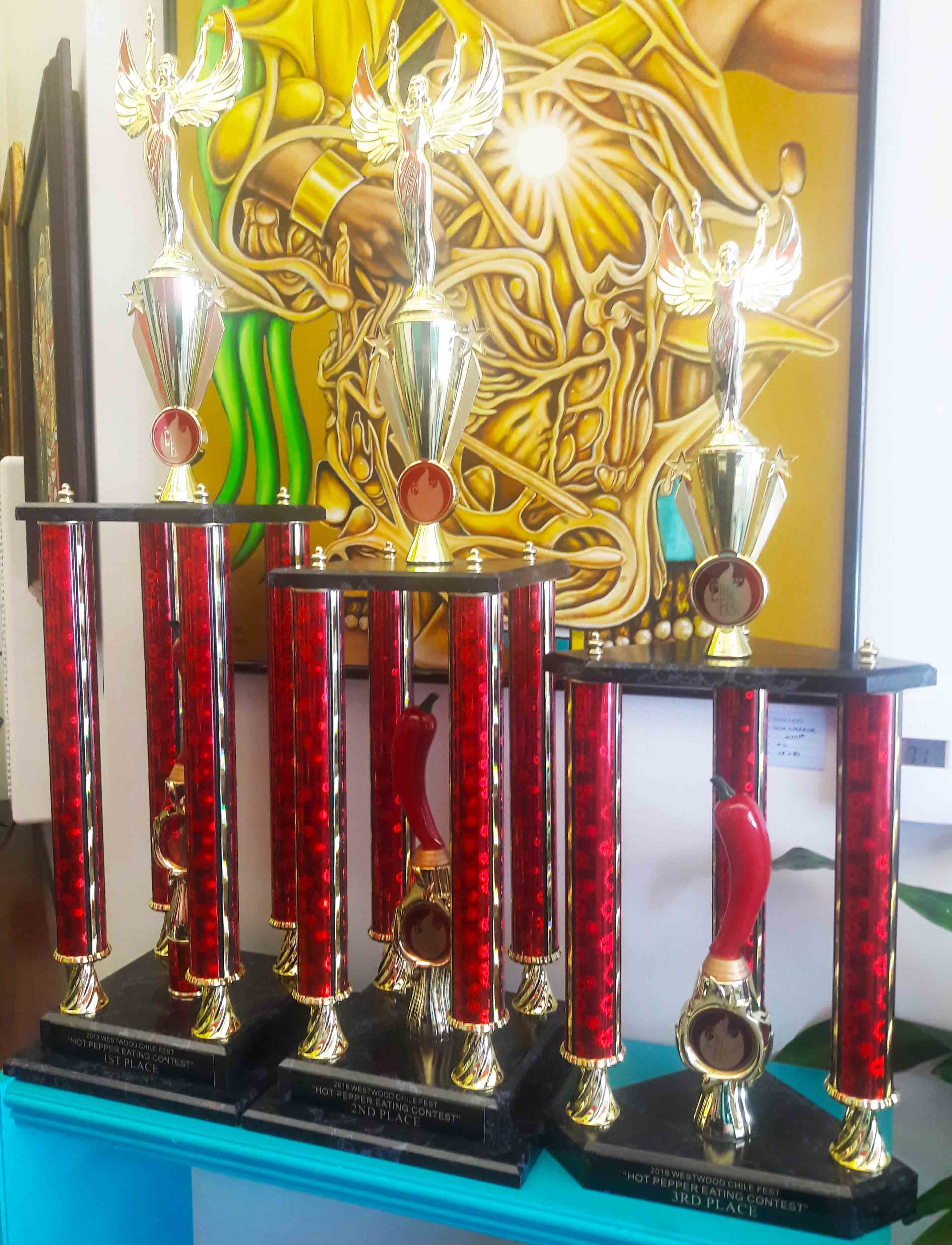 The day of the event please arrive no later than 1:30pm to hold your place in the 2:00pm competition.
Visit bucuwestchilefest.com for more information on the event!
**Space is limited so sign-up for your spot today!
***A Full list of rules will be made available before the event