Westside Food-Wine-Spirits Festival benefiting Westside Food Bank
The Best Food, Wine & Spirits Festival in Los Angeles benefit has moved to the Awesome Auto Driving Museum in El Segundo on November 7th.
About this event
The Best Food, Wine & Spirits Festival in Los Angeles is back this fall on November 7th, 2021 benefiting the Westside Food Bank. After a year off due to the pandemic, the festival is returning and will be at an incredible new venue, The Zimmerman Automobile Driving Museum at 610 Lairport Street in El Segundo (5 minutes from LAX Airport). Ticket prices go up on November 1st and then even more day of.
Festivities will take place inside the museum providing you an opportunity for photos with many of the classic autos along with more activities and attractions outside. There will be a tasty fun blend of food, alcoholic & non-alcoholic drinks, and more. Food and alcohol will last as long as exhibitors have product.
This 6th edition of the festival will showcase a variety of Southern California's best culinary talent, finest wines, and spirit makers. An abundance of 25+ Food, Wine, Craft Spirits and Beers, and Non-alcoholic drink exhibitors will be serving delicious tastings.
Your ticket also includes Live Music with a Rock and Roll/Cover Band from 12:30-2pm followed by a Live Jazz/New Orleans Group outside and DJ Vibes inside the ballroom, Photo Booth, Strolling Magic from Paul "The psychic magician", who reached the Semi Finals of America's Got Talent, a Silent Auction & more. Full access to the incredible antique/classic car room, ice cream parlor with a live podcast and plenty of other festivities and Sponsors showcasing.
Some of the Food vendors are Gus's Fried Chicken, Fresh Brothers, Melody Bar & Grill, Love Premier Catering, Taste Thyme Catering, Down Home South Catering, Creamy Boys, Benetta's Acai Bowls, Nothing Bundt Cakes, Farm Fresh to You, Automobile Museum Ice Cream Parlor, Jerk Food Truck, Smokin Pot Food Truck, MexiBachi Food Truck and other vendors providing giveaways and samples.
Alcohol & Drink Vendors include Boisset Wines, Lasorda Wines, Friscos Wines, Plough Wines, Rekording Cider, Venice Duck Brewery, Harajuku Taproom Beer & Sake, Sake Pacific International, Neft Vodka, Our Los Angeles Vodka, Dulce Vida Tequila, Bravago Spirits, Morandell Spirits Bettie Page Rum & Nuda Tequila, (Buzzbox Vodka Lemonade, Whiskey Lemonade, Margartia, Mojito, Long Island), Vita Coconut Water, regular bottled water.
There will also be other vendors and sponsors providing drinks, snacks, goodies and giveaways.
For a small donation* the museum will be offering Classic Car Rides from 1-3pm during the festival. *Donation not required.
Live Podcast by Megan & Eddie from Kill the Bottle in the Ice Cream Parlor that will be also open for ice cream purchases separate from food tickets.
Food Ticket Packs for sale separately (except VIP comes with one food ticket pack). Food Truck sales separately not by food tickets
There is free parking on the street and adjacent streets nearby. The earlier you get there, the closer you will be able to park.
Thanks to our Sponsors- NY Life, Watts & Associates/Vista/Sotheby's Real Estate, Kinecta Federal Credit Union, Farm Fresh to You, Advance Auto Parts, Goodlife Chiropractic, Westlake Skin Tightening, Fresh Finesse Flowers, Art by Kai, Create by Andrea, Cutco, Winning Ways, Heatez Designs, Art Couture Clothing, Diamond Vaneer & Shanti Hot Yoga.
VIP Early entry at 12:30 PM ~ General Admission 1:30 PM until 4:30 PM
- Grab your early bird tickets today while supplies last!
- Children 10 and under get in free with a paying adult. Access is limited to non-serving alcohol areas for anyone Under 21.
- Food sampling tickets are purchased separately.
Media Sponsors
Media Sponsors: The Easy Reader, Coast to Coast Newspaper, LA Arts Online and LA Art Party, Culver City News, Culver City Observer, Kill the Bottle Live Podcast, Juliet Lemar media carpet host
No refunds but you can transfer your tickets to another name or use the tickets for a future festival if you email us at elliot@swingentertainment.com at least 24 hrs before the festival.
For any restaurant, winery, vendor, press or sponsorship opportunities for any of our festival dates, please email us at elliot@swingentertainment.com
COVID GUIDELINES AND ASSUMPTION OF RISK
If you or anyone within your group has or is experiencing COVID-19 symptoms, we ask you to please stay home to ensure the health and safety of our audience and staff. Face coverings are required for all attendees. We encourage everyone to wear a mask when not eating or drinking and use social distancing the best you can.
By voluntarily attending this event, you acknowledge the following:
1. Attending the event includes possible exposure to and illness from infectious diseases including but not limited to COVID-19. While particular rules and personal discipline may reduce this risk, the risk of illness does exist;
2. You knowingly and freely assume all such risks related to illness and infectious diseases, such as COVID-19,and release Todd Elliot, Todd Elliot Entertainment & Events and The Zimmerman Automobile Driving Museum and its affiliate partners of liability; and
3. You hereby knowingly assume the risk of injury, harm and loss associated with the Activity, including any injury, harm and loss caused by the negligence, fault or conduct of any kind on the part of the Released Parties.
We reserve the right to refuse entry to anyone & remove anyone that is too intoxicated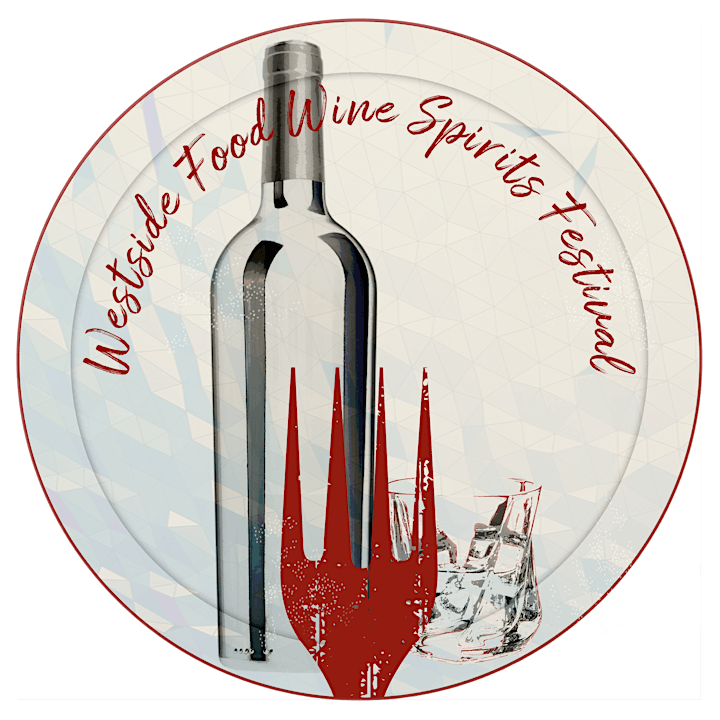 Organizer of Westside Food-Wine-Spirits Festival benefiting Westside Food Bank