Description
Westphalia Lions Comedy Night
Saturday, March 19, 2016
Westphalia Lions Hall, Westphalia MO
Doors open at 6:00 pm - Dinner served 6:00 pm to 8:00 pm - Show starts at 8:30 pm
Fried Chicken & Baked Ham Dinner
Beer, Wine & Setups Provided - Must be 21 years old to attend
---
Entertainment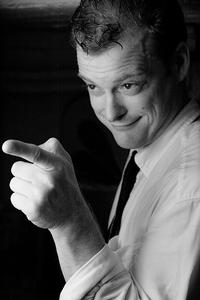 Teague Hayes
Many years ago, a young Teague Hayes found himself torn between the worlds of Jack Benny, George Burns, as well as those of Steve Martin and Woody Allen. Since then he has been bridging those worlds together and adding his own unique twist, with results as smooth as a perfect martini. Teague will leave no audience member behind with his accessible approach to intellectual humor, and intellectual approach to the most accessible humor. Dancing between and successfully blending a sophisticated old-school tone with a new-school style, Teague Hayes will keep you on the edge of your seat laughing at the things your mother told you not to.

Teague's act is really silly. It's borderline stupid. But at the same time... thought provoking? Is that possible? The point is he'll do anything, anything to make the audience laugh. Topical jokes, puns, situation comedy, slapstick, impressions, family memories; you name it! Teague's bottom line is: make 'em laugh! He heard that when he was a kid and it's pretty much the only rule he's ever tried to follow. Teague Hayes! No brow too high, no brow too low!
Comedy + Guitar = Hilarious Punchlines!
Credits include SiriusXM Radio, Bob & Tom Radio Show, and Comcast Comedy Spotlight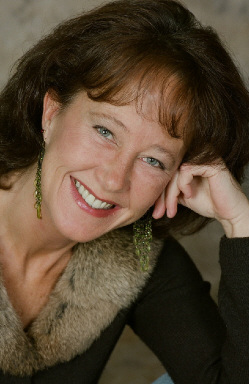 Susan Freeman
Susan Freeman has braved weather, traffic, and speed traps throughout the Midwest to bring her edgy, honest comedy to the stage. Don't be fooled by her "PTA Mom" appearance - she can take a sailor down a peg or two. Her philosophy about comedy is simple: "the truth doesn't have to hurt; it's also not G-rated." Paradoxically, what's most refreshing about her approach is that she doesn't use her disregard for the G-rating as a license to be crude. "I'm an adult, people in the audience are adults - we can talk about grown-up stuff without being overly graphic or nasty about it. On the other hand, if you're an adult who freaks out over a little cuss word here or there, I don't know what to tell you - maybe 'get well soon?'"

Susan was a finalist in last year's Oklahoma's Funniest Person Contest