Western Wake Alumnae Chapter - Red Shoe Fashion Show
About this Event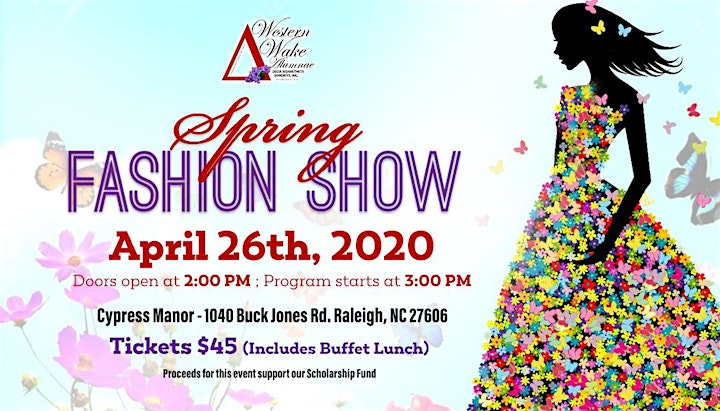 The Western Wake Alumnae Chapter of Delta Sigma Theta Sorority, Incorporated is pleased to present our Red Shoe Affair Scholarship Fundraiser - Spring Fashion Show.
Please join us as we feature several boutiques from near and far; as they present the latest in spring ready to wear, formal and couture. We will also be featuring vendors, including some of the boutiques, so that you have the opportunity to purchase runway looks and more!
The Western Wake Alumnae chapter is committed to supporting youth in our service area as they pursue their higher education goals. Since our chapter was chartered in 2011; we have given over $35,000 in scholarships. Please help us continue our efforts by purchasing a ticket or making a donation.
**Buffet lunch is included in ticket price**
**Attire - Red Shoes requested but not required**