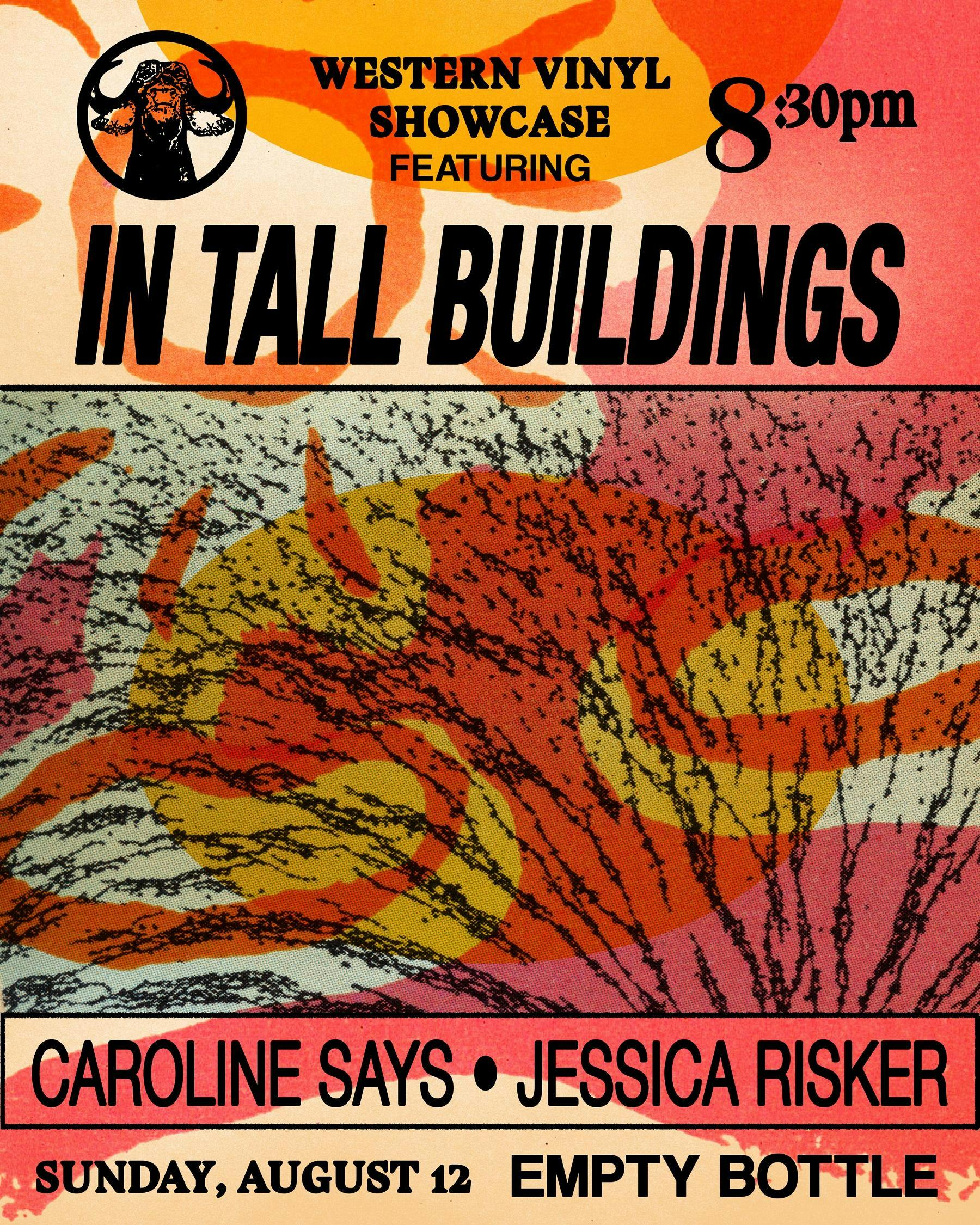 About this Event
$8 // 21+
WESTERN VINYL SHOWCASE:
----------
Austin-based alternative-folk record label Western Vinyl is makin' their way up north to give us a warm lesson in all things true, tender and downright necessary.
Headlining this evening, is Chicago songwriter and multi-instrumentalist Erik Hall's one-man polymathic project IN TALL BUILDINGS. With the addition of producer and engineer Brian Deck (Modest Mouse, Iron & Wine) Hall crashes through the aforementioned subject matter with brightness and lucidity, yielding his most intelligent and focused songwriting yet. Working out of his house with Deck in Pilsen, Hall's efforts yield ten tracks of spacious and textured handmade pop, comprising one of the most sharply written and deftly recorded home-studio albums in memory through Western Vinyl.
Austin via Alabama musician, CAROLINE SAYS, moves beyond the surf-folk foundations of her debut, on No Fool Like An Old Fool, her latest release on Western Vinyl. CAROLINE loosens her earthly tether, allowing her songs to float to ever higher altitudes on clouds of loops, immaculate melodies, and hypnotic harmonies, as she sings about aging, the daily grind, and hometown stymie.
Experimental all-around tastemaker JESSICA RISKER takes it solo on her next move. The driving force behind electro-psych band DEADBEAT, JESSICA tones it down with her blend of lo-fi folk. We had the pleasure of celebrating her debut, I See You Among The Stars, off Austin-based label Western Vinyl back in May. We're stoked to welcome her back as she brings experimental music to extreme heights with stunning visual elements to boot.