WESTERN STATES TRADITIONAL RENDEZVOUS MAY 28TH - 30TH - MEMORIAL WEEKEND Hosted By Traditional Bowhunters of Montana & Bridger Bowmen
About this Event
TRADITIONAL ARCHERY EQUIPMENT ONLY
SELF BOWS, LONGBOWS, RECURVES ALLOWED
This is your Site to Pre-Register - Tickets are on SALE for 40$ (plus fees) for the 2-Day Event
$50 at the Door
Reserve your Cabin,RV Site, Tent Site- HERE!
All cabins have a mini fridge,coffee pot, microwave in them.
Pool passes for the people in the cabins and breakfast the following morning.
Camping Reservations/Cabins/RVs are for the Nights of the 28th & 29th - If you would like to stay for the 3rd Night of the 30th or 4th Night before you will have pay for that night at the event. Your spot will not be booked out so don't worry about loosing your spot. - Thanks!
CLICK ON THE "TICKETS TAB" TO BUY TICKETS
MORE LODGING AVAILABLE @ LOLO HOT SPRINGS LODGE
- CALL TO RESERVE @ (406) 273-2201 for rooms in Lodge
CLICK HERE FOR LINK TO LOLO LODGE TO RESERVE ONLINE
Show up Friday Afternoon to get Checked-In!
(3) 20- Target Courses
Novelty Shoots - Kids Shoot - Water Shoot - VENDORS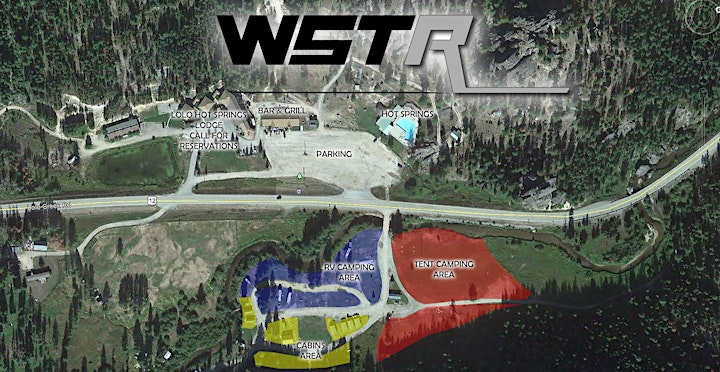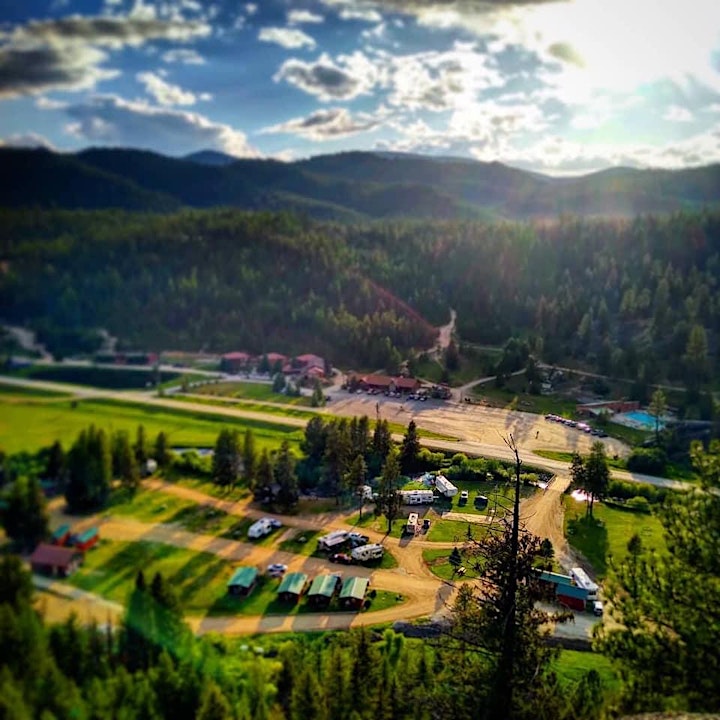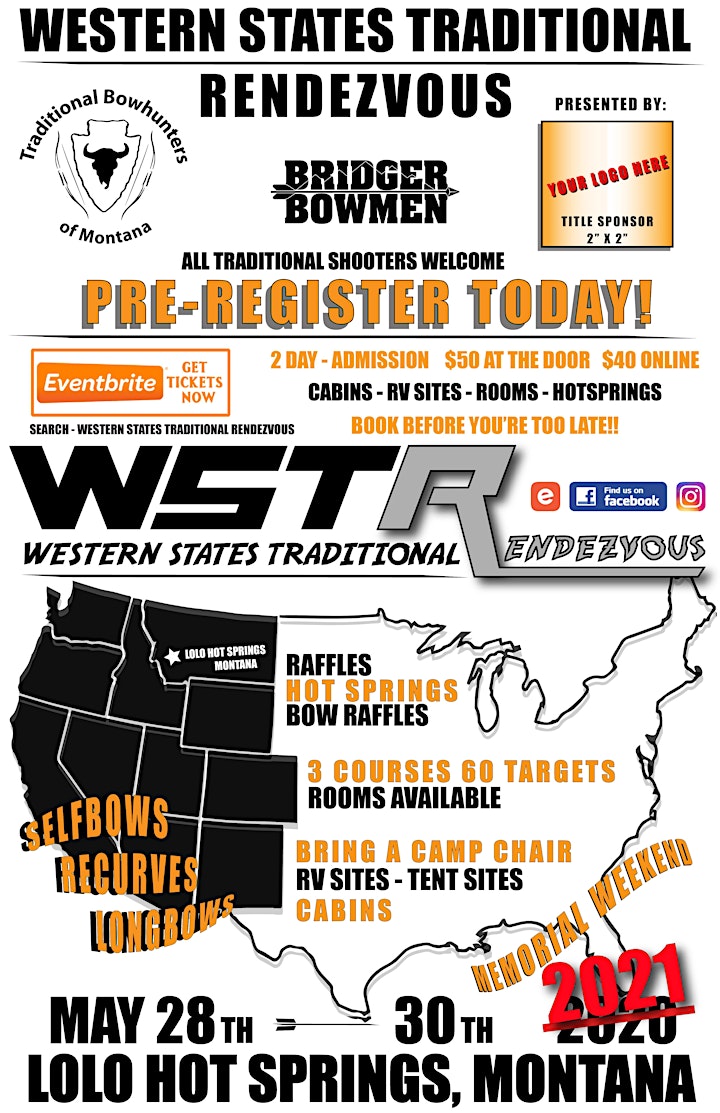 PLEASE CONTACT BILL SIEBRASSE 406-390-0420 IF YOU WOULD LIKE DETAILS ON BECOMING A SPONSOR -- SEE BELOW