Event Information
Location
Wally Workman Gallery
1202 West 6th Street
Austin, TX 78703
Description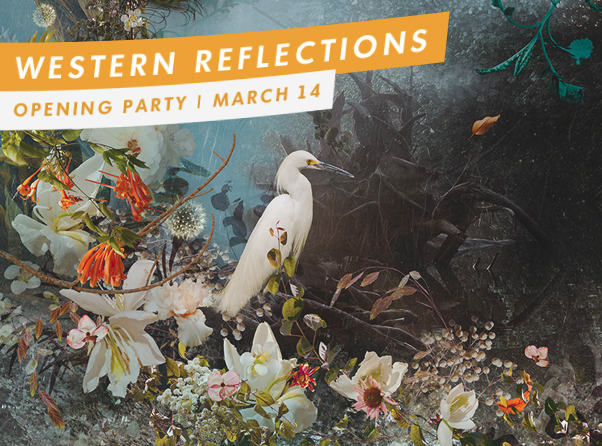 Please join
REBECCA WILSON
Chief Curator and Director, Art Advisory, Saatchi Art
In celebrating the opening of

WESTERN REFLECTIONS
Emerging artists in Austin
Sarah Bishop, Christa Blackwood, Tami Bone, Alex Diamond,Ysabel LeMay, Andrew Murray, Denise Prince, Mike Smoller, and Caroline Wright
SATURDAY, MARCH 14, 2015
Wally Workman Gallery
1202 West 6th Street
Austin, Texas 78703
6:00PM - 8:00PM
Please R.S.V.P. by March 12
See footer for instructions on how to enter our giveaway!
Special thanks to Minibar for providing the freshments for our opening party. We're so happy to offer our guests $10 off Minibar purchases. See below for details.
Minibar provides on-demand alcohol delivered to your door in under an hour. Shop from the comfort of your home and stock your bar, send a gift, or plan your next event. Wine, spirits, beer, mixers and more available with no delivery fees or mark-ups.
Shop now at minibardelivery.com or download the app and enter SAATCHIART at checkout.
Terms & Conditions:
Valid for 1st time customers only. Promotional offers are non-transferable and cannot be combined. Expires 5/1/15. The purchase of alcohol is not required. Must purchase non-alcoholic item to qualify for discount. Only one per household. Must be 21 years or older. $15 minimum purchase required.
Date and time
Location
Wally Workman Gallery
1202 West 6th Street
Austin, TX 78703