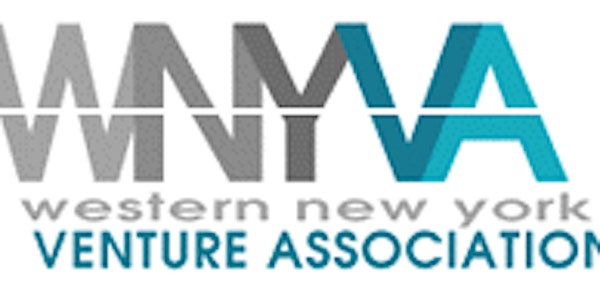 Western New York Venture Association Forum - January 8, 2020
When and where
Location
The Buffalo Club 388 Delaware Avenue Buffalo, NY 14202
Refund Policy
Refunds up to 1 day before event
Eventbrite's fee is nonrefundable.
Description
(Business Attire Required - Jacket for men, NO JEANS)
7:30 – 8:00 AM Registration, Continental Breakfast, Informal Networking
8:00 – 8:15 AM Announcements, Attendee Self-Introductions, One Minute Presenters
8:15 – 9:00 AM Business Plan Presentations and Audience Questions
Presenters:
Presentations contain general information about the presenting companies and are for educational and networking purposes only. Presentations do not include information or discussion of any fundraising or offering of securities.
Laila AI Inc. William Kramer, Founder/CEO
The mainstream adoption of smartphones and the social applications used on these devices like Instagram and YouTube have made us more connected to information, but less connected to each other. The picture is bleak for Gen Z, with 64% of college students reporting they've felt very lonely during the last year.
With a mission to help college students have a more fulfilling and less isolated college experience, the team at Laila has created a social initiator. It's a service currently available for iPhones that delivers a prediction of your friends' willingness to hangout, tailored recommendations of things to do, and a stream of events happening around campus and the local community. Laila runs in the background and nudges you to ask your friends to do things when it makes sense. Just how Netflix and Spotify tailor their experience for video and music, Laila does the same but with the goal of enhancing your social life.
Laila is partnering with colleges & universities in a $300+ million market to create more inclusive campus communities. Down the road, the company plans to offer brick-and-mortar businesses the ability to drive foot traffic and create a more transparent advertising channel. All together, these businesses spend roughly $34 billion per year in digital advertising.
As a StartupNY member and currently in the LaunchNY due diligence process, the company is rolling out Laila to students at WNY schools starting this January. Laila is seeking funds to accelerate user growth and develop user traction in an expanded list of identified cities and markets.
VeriTX Corp. James Regenor, President
VeriTX is a trusted marketplace for digital assets utilizing a platform-based business model to enable the aerospace digital supply chains of Industry 4.0 led by Col James Allen Regenor, USAf (ret).
The enabling technologies are 3D Printing and Blockchain Provenance. By fusing technologies, VeriTX will enable production to move beyond the traditional four walls of a factory to a distributed network. VeriTX pushes the conversion of bits to atoms to the point of consumption and drives the nonvalue-added costs out of supply chains…shipping, packaging, warehousing, inventory management, and customs fees.
Additionally, VeriTX enables rapid forensics in the event of a part malfunction or failure. VeriTX also leverages blockchain smart contracts and hashing for data and process integrity. In markets where the risk of counterfeit parts negatively impacting supply chains is high, VeriTX provides attestation of part integrity.
Industry 4.0 and advanced manufacturing technology is changing how businesses interact. Margin pressures are driving traditional industrial companies to enter digital markets where cost of goods sold are minimized and operating margins are higher. Airlines are focused on up-time and VeriTX will enable airlines to increase up-time and reduce costs. VeriTX's initial market application is the aerospace vertical with medical & industrial following. VeriTX's business models are designed to have revenue streams from buying/selling of digital assets; buying/selling of physical parts; and Blockchain based maintenance/lease records subscription service (under development).
VeriTX unlocks the 4th Modality of Logistics…air, land, sea, and now Digital! Learn more at www.veritx.co