Western New York Healthy Communities Coalition September Meeting
Description
The purpose of the Western New York Healthy Community Coaltion (WNYHCC) is to:

Address health behaviors across the entire region among different sectors and populations.

Identify regional themes around physical activity and healthy eating that can be adopted and promoted.

Identify effective programs existing in the various communities that warrant replication

Develop new program ideas to support the identified themes.
Do any of your projects align with our vision? Join us for the next WNYHCC meeting on September 8th at Erie 1 BOCES.
The WNYHCC meetings are fun, productive, and interactive. Get to know your fellow coalition members by participating in our networking challenge and help us:
● Define barriers to physical activity that impact our achievement of our community efforts.
● Identify ideas for overcoming most significant barriers, including access to existing and potential resources.
● Identify policy priorities that will support our efforts.
Share what your organizations are doing in the community. What you're doing really matters!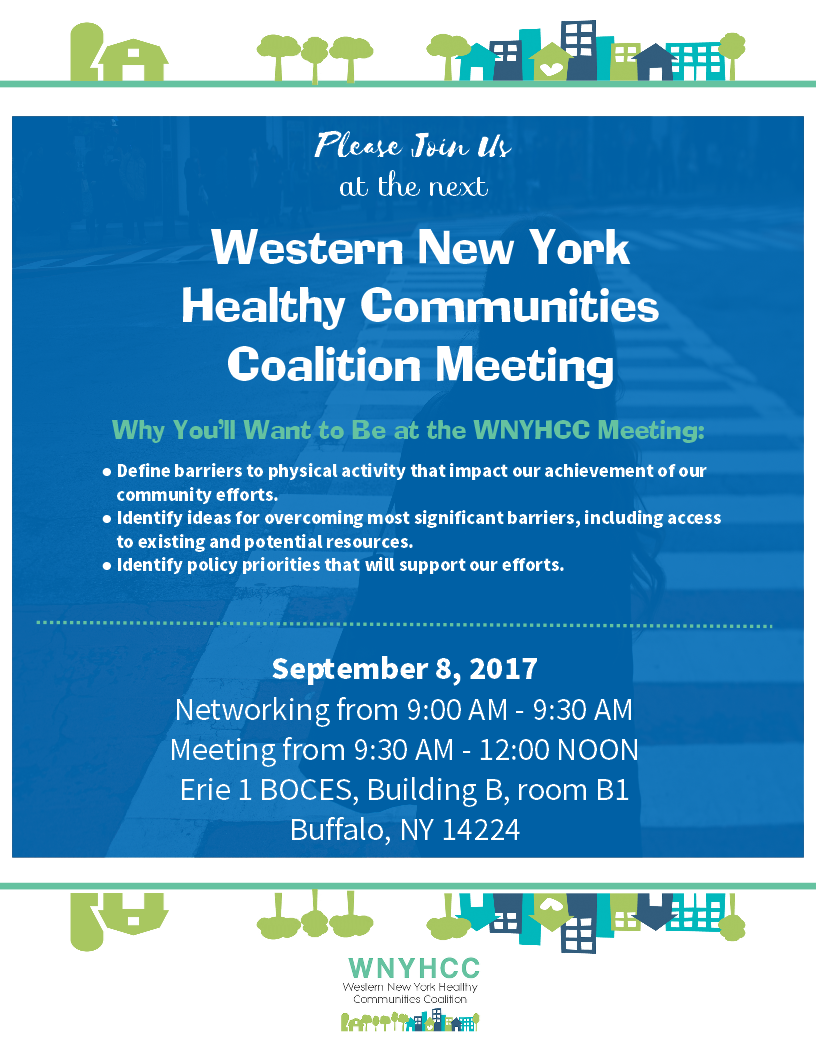 Have you completed the PHIP Healthy Communities Asset Mapping Program Survey?