Description
Join us for a CEU Lunch and Learn!
CEU 107739 - Wood Stain Trends 2019 and Beyond
Program Learning:
Sponsored by PPG Paints. Maira Oliveira will teach this class on "Wood Stain Trends and Beyond!"
RSVP by March 14th!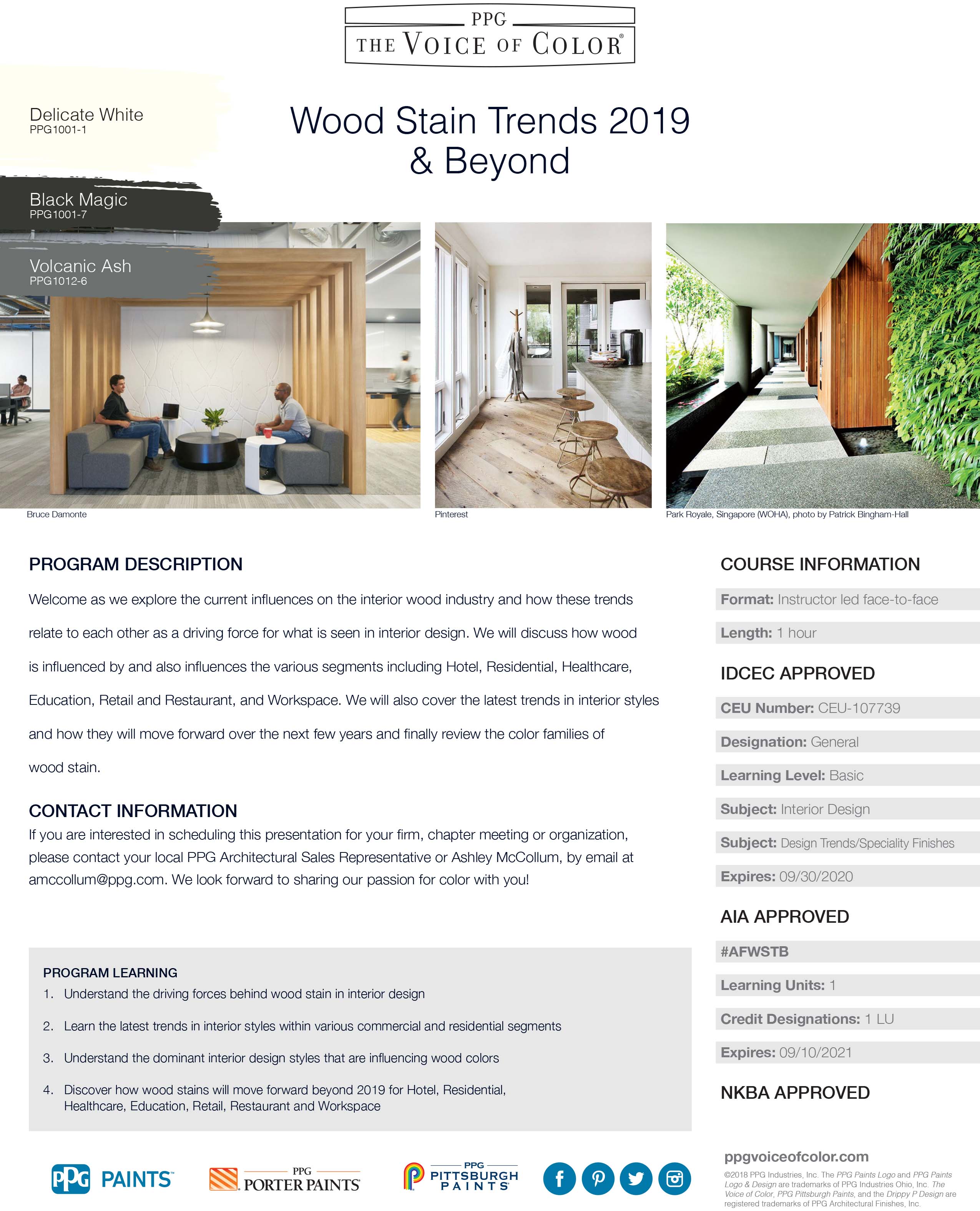 ---
If you have any food allergies or require assistance onsite, please contact the ASID Carolinas offices at administrator@nc_sc.asid.org.
---
Event Contact: Sarah Caldwell - sarahjcaldwell89@gmail.com - 828.712.3987