Westcoast SCI Physiotherapy Open House & Fundraiser for Operation Smile
Westcoast SCI Active Physiotherapy is celebrating moving to a brand new clinic by throwing an open house and fundraiser for Operation Smile!
About this Event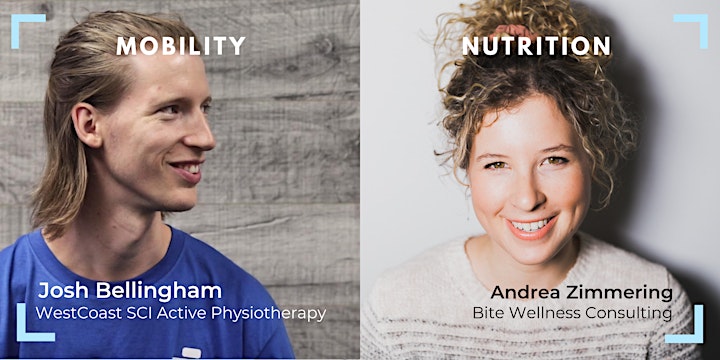 We want to welcome you to our new clinic in style with a day of food, fitness, and free stuff! This open house will also be In support of Operation Smile, a charity near and dear to one of our clients, Bernadette. The amazing people at Operation Smile provide free cleft surgery for children in need across the globe. Tickets are free for this event, however we encourage making a donation to Bernadette's Operation Smile GoFundMe page here.
Free refreshments and door prizes provided by Modus Coffee Roasters, Body Energy Club, Hoochy Booch Kombucha, Bite snacks, Vancouver TheatreSports , Evolve Virtual Reality and more!
What You Can Expect
Mobility Workshop(Limited to 30 participants, $5 registration)
Our Physiotherapist Josh will be leading an active mobility workshop to start the day. This workshop will be centered on improving some fundamental movement patterns through effortful range of motion exploration and control. This unique experience will teach you the difference between having passive flexibility vs. active mobility and how you can work transition from one to the other and expand your movement capabilities and joint longevity. An exercise sheet will be provided at the end of the class for you to continue practicing at home.
Nutrition Talk: How to Nourish Your Body to Optimize your Wellbeing
Certified Holistic Nutritionist Andrea Zimmering of Bite Wellness Consulting helps people identify the role and influence North American culture has on the complicated relationship with their body and food. Andrea will be leading a talk including the following topics:
Learn nutrition fundamentals when living an active lifestyle
Cooking hacks to save you time yet not compromise your nutrition
Find out easy but impactful nutrition habits that are commonly overlooked
Discover lifestyle factors that influence our weight
Receive a quick and simple pre-workout snack recipe
Have the opportunity to ask your own questions!
Event Schedule
9:30 - 10:00 Mobility Workshop with Josh (Pre-register: limited to 30 people/ $5)
10:00 - 10:30 Mix and Mingle / Doors open for Non exercise Class
10:30 - 11:00 Nutrition Talk With Andrea
11:00 - 12:00 Mix and Mingle / Door Prize Draw