Westcliffe, Colorado Celebrates 5 Years Of Dark Sky Status ~ 2020
About this event
Second date added by popular demand!
Westcliffe and Silver Cliff comprise the first dark sky community in Colorado. They are the ninth—and highest—such community in the world.
In addition to preserving the physical and emotional benefits of stunningly starry nights for those who call Westcliffe home, the designation draws stargazers and night photographers from around the world to visit this crown jewel of the International Dark Sky Community.
The valley west of Westcliffe is one of the best places to photograph the night sky due to it's elevation, which at 8,000 feet, puts you closer to the stars than any other Dark Sky community in North America.
Join us in July 2020 for an incredible one night, all inclusive, star-filled, "Awe of the Milky Way Workshop" over the Wet Mountain Valley.
This workshop includes one full night of in-depth instruction and guidance that will teach you how to find your way around in the dark to create the best composition, what exposures to use for night photography and how to focus in the dark.
We will teach you how to capture the Majestic Milky Way, how to shoot star trails, image stacking and exposure blending. Also: an introduction demonstration into deep space astrophotography using a tracker.
Also Included in this workshop will be custom astronomy cosmic tour presented by an exceptionally knowledgeable astronomy guide using high powered telescopes. He will be giving us a close up view of several deep space objects including Jupiter, Saturn, the Moon, galaxies and star clusters.
Join us for this 2 day - 1 Night Astrophotography Workshop during new moon when skies are at their darkest, in one of the darkest places in Colorado!
Required Equipment and Accessories :
DSLR or mirrorless camera with ISO range to at least 6,400 and shutter speeds to at least 30 secs
Wide angle lens with a aperture of f/4 or larger and a full frame equivalent of 14 - 35 mm
A sturdy tripod
Intervalometer, wireless remote or shutter release cord
Extra batteries
Headlamp with a red filter
Small flashlight
NOTE: If you need to purchase or rent any of the required equipment - please, feel free to contact Craig at Mike's Camera in Colorado Springs.
Recommended Items:
Warm clothes (as the night gets later it does get cooler)
Gloves and hat
Hiking Boots
Snacks and beverages
Camping chair or any portable seat. We do a lot of standing.
What You'll Need For Processing Class:
Digital processing is a crucial step in astrophotography for creating striking images.
Laptop computer
Notebook paper and pen for keeping notes.
You will be given a 4 page "cheat sheet" on the things we covered for you to take home.
Make sure you have the latest version of Lightroom Classic CC and Photoshop CC loaded. If you don't already own Lightroom Classic CC and Photoshop CC - you can download a free 7 day trial here.
Lightroom and Photoshop are available by subscription for $9.99 per month.
More Details:
Participants: Limit 14
Experience Level: Beginner - Advanced Beginners and experienced photographers will benefit from this workshop.
Endurance Level: Easy - All age levels are welcomed. We'll drive to each location then walk to the best position.
Workshop Date: July 19, 2020
Departure Date: July 20, 2020
Lodging: Our home base for this workshop is Hermit Basin Lodge and Conference Center. We have reserved a block of rooms (double occupancy) for our stay.
This is an ALL inclusive Workshop.
What is Included? The cost of the workshop DOES include: Photo instruction by Craig Wennersten at multiple locations, deep space observation session and photo editing using Lightroom / Photoshop classroom instruction.
Also included: One night of lodging (single occupancy) at Hermit Basin Lodge plus dinner the first night and breakfast the next morning.
This workshop DOES NOT include: Transportation to / from Westcliffe, Co and during the workshop (we will carpool as much as possible), flights or car rentals.
Price: $ 399.00
Hope To See You There! ~ Keep Looking Up!
Please feel free to contact Craig if you have any questions or need any help with your gear or equipment requirements.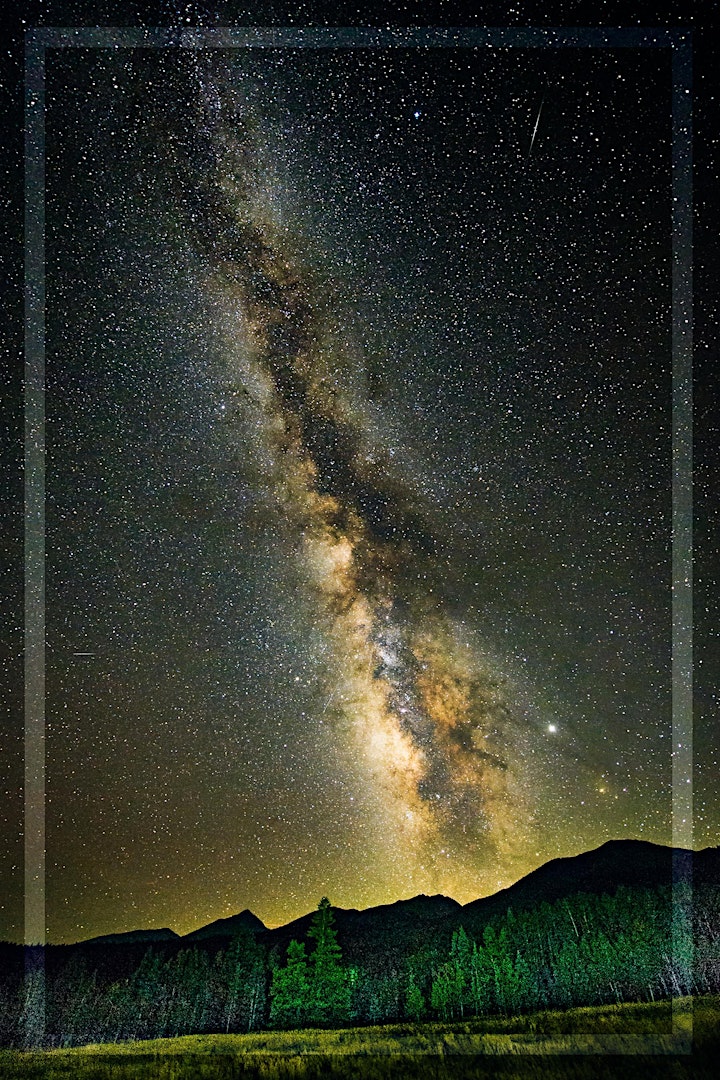 Organizer of Westcliffe, CO Astrophotography Workshop - Second Date Added!
Mike's Camera has been a leading imaging business that caters to the aspiring and professional photographer since 1967. Mike's Camera operates stores in the San Francisco Bay Area, Sacramento, and the Denver Metro Area, as well as Boulder and Colorado Springs. Our 10 stores offer a full line of photographic equipment and supplies, provide traditional and digital printing solutions for consumers, professional photographers and artists, as well as commercial printing and graphic design services. Plus, all our stores offer on-site photography educational programs from camera tutorials to studio lighting and other specialized photographic applications.
 Let us show you why we've become a favorite in the industry and in our communities!
 Check out our complete website at www.MikesCamera.com