Westchester Networking Organization (WNO) Meeting - 15 Jun 2020
About this Event
Log-in information for the on-line meeting will be sent to the registrants on the afternoon of the meeting.
Agenda:
6:00 p.m. - 6:30 p.m. General announcements, Roundtable: 30-second "elevator speech"
6:30 p.m. - 7:30 p.m. Presentation
7:30 p.m. - 8:00 p.m. Q & A
8:00 p.m. Meeting ends
Presentation Abstract: Job seekers absolutely need a virtual "fight plan" to network and ultimately land job interviews. Especially now! Networking, scheduling appointments, developing relationships, generating referrals, making important connections, and being of service to others is just as important as ever!
"Weigh in" and create a virtual strategy to:
Practice a Networking Mindset to help develop better relationships with networking partners, referral sources, and job prospects.
Better leverage blogs, social media, virtual meetings, webinars, podcasts (and yes, the phone!) to generate more career opportunities.
Create and implement a Daily Fight Plan for greater focus and accountability around networking, relationship management, and overall productivity.
Although you may not be exchanging business cards at cocktail parties, conferences, events, and mixers, networking and making connections is more important now than ever.
The time to throw your hat in the ring is NOW!
Credentials: Michael Goldberg has helped thousands of financial advisors, insurance agents, brokers, attorneys, bankers, and – yes – job searchers, generate opportunities through "knock out" networking and referral strategies.
Michael is a networking specialist, author, and "amateur boxer" - his firm Knock Out Networking helps professionals (like a boxer might do in the ring!) make more and better connections through networking.
Michael has spoken at numerous conferences including the Million Dollar Round Table (MDRT) in the life insurance industry and is a two-time TEDx speaker. Publications that distribute Knock Out Networking articles and blogs include Huffington Post and Forbes, as well as industry platforms including Advisor Perspectives and his weekly blog "3 Minute Rounds".
Michael provides online training through Knock Out Networking University that provides programs that are licensed through corporate offices for use by financial advisors and brokers companywide.
Clients include Morgan Stanley, Griffin Capital, Guardian Life, Northern Trust, Brother International, SAP, and firms in the private equity and hedge fund space. His NEW book Knockout Networking for Financial Advisors and Other Sales Producers is available now on Amazon, and yes, the approaches apply to job seekers too!
When he's not speaking at conferences or sales meetings, Michael is an award-winning adjunct professor at Rutgers University and donates time to speak at organizations focused on job search.
Ladies and gentlemen, weighing in at 180 pounds – Michael Goldberg!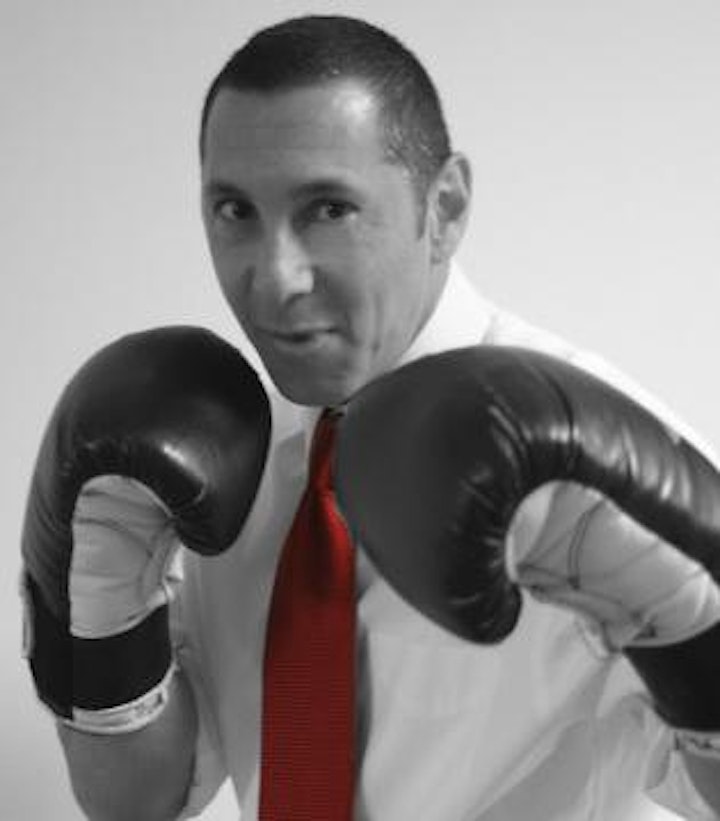 Notes:
A preliminary attendance sheet will be e-mailed to all registered attendees the weekend prior to the meeting. Please do not share or distribute the list out of respect for the privacy of the other attendees. We hope that the list is helpful both for you and for you to help others.
Make your evening a success - come prepared!
Please ensure you're attending from a quiet location.
Please keep your microphone muted except when speaking.
Find a variety of job-transition-related information on the WNO site: http://wno.weebly.com/