Westchester Chinese New Year Celebration 2012

Saturday, February 4, 2012 from 2:30 PM to 9:30 PM (EST)
Event Details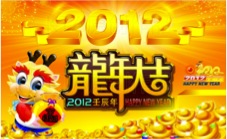 歡聚一堂  恭賀龍年
The Chinese New Year Celebration 2012
Every year Asian-Americans celebrate the Chinese Lunar New Year in Westchester together with families and friends. To usher in the Year of the Dragon, the upcoming Chinese Lunar New Year Celebration will be held from 2:30pm to 9:30pm on Saturday, February 4, 2012, at New Rochelle High School (265 Clove Road, New Rochelle, NY 10801).
The Chinese Lunar New Year Celebration in Westchester is a 23-year tradition. In past years it attracted average of 800 people who enjoyed the multitude of programs. This year's program includes professional musicians, Chinese opera Kung Fu and magicians, Chinese tea ceremony, ancient Chinese costume show as well as performances by professionals and by our Westchester community members.
Program:
2:30–5:00pm Children's activities, karaoke, vendor displays
5:00–6:30pm Dinner
7:00–8:30pm Main performances
8:45–9:30pm Ballroom dance hosted by DJ and karaoke
Tickets for this event are $30/adult, $20/senior (65 years & up) and $20/child (3-12 years). Early bird prices if purchased by January 20, 2012: $25/adult, $15/senior or $15/child.
For the further information about the event, please visit our website www.wacany.org.
紐約威郡華人協會 主辦
Organizer
Westchester Association of Chinese Americans
Sponsors
TD Bank
PepciCo 
Supporting Groups
Organization of Chinese Americans–Westchester & Hudson Valley chapters
Huaxia Chinese School–New York
Chinese School of Southern Westchester
Northern Westchester Chinese School

Professional Performers Information
特邀民族器乐演奏家曹宝安先生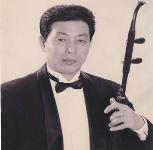 著名中國民族器樂演奏家、曹寳安先生、出身於梨圜家族,自幼随父學习京胡及吹打樂器、十三嵗考入天津音樂學院主修二胡、師従於著名二胡教育家:赵砚臣、吉桂珍教授、并先后得到,陈振鐸、劉明源等多位名师的精心指教。曾任天津歌舞劇院主力樂師,獨奏演員兼藝術指導。精通二胡、高胡、板胡、京胡、笛子、嗩呐、打撃樂等十五種樂器之多,尤其擅长弓弦樂器、享有中国"弓弦一绝"之稱。其演奏風格独特、曲風遼逺清雅、自見格韻、婉细腻、热情奔放委。著名外百老滙"拉瑪瑪剧院"創瓣人、艾倫史都崋女士曾评价他為當今最傑出的"器樂王子、音樂奇才"吹、拉、弹、打具能、文、武、编、配不擋,深為内外行驚服。
特邀魔术师常美美女士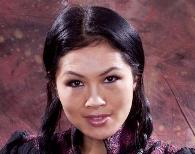 常美美(英语名Grace Chang)是著名相声大师常宝华的侄女,生于北京,从小在故宫的庭院里跟爷爷学习魔术,曾在某著名中国杂技团担任魔术师和领班。
      常女士不仅是舞台上的名媛,也是屏幕上的明星,曾在电影《大魔术师》(The Great Magician) 和《喜福会》(The Joy Luck Club) 中扮演角色,广受推崇。
      常女士也是一位活跃的社会活动家和慈善家,多年来一直帮助美国家庭领养中国孤儿,为2000多名中国儿童找到了温暖的家,因此曾获开拓成就奖。
特邀国家二级演员
刘玉霞女士和李庆凤先生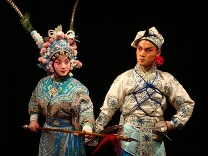 When & Where
265 Clove Road
New Rochelle, New York 10801


Saturday, February 4, 2012 from 2:30 PM to 9:30 PM (EST)
Add to my calendar
Organizer
Westchester Association of Chinese Americans
Westchester Chinese New Year Celebration 2012