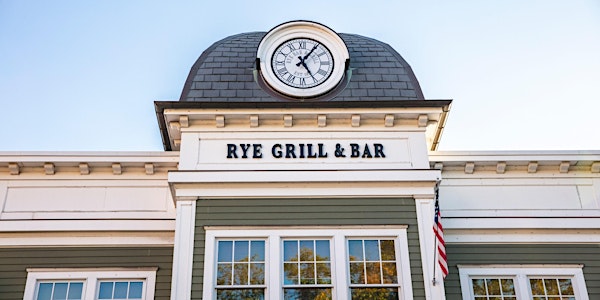 Westchester Angels Investor Meeting, Rye Bar and Grille
Westchester Angels Investor Meeting at Rye Bar and Grille
When and where
Location
Rye Bar and Grille, 1 Station Plaza, Rye, NY 10580 1 Station Plaza Rye, NY 10580
About this event

Westchester Angels Investor Meeting
Rye Bar annd Grille
Featuring The Westchester Angels Get Together with Food and Drink
Traditional angel investor meetings take place at attorneys offices or shared workspaces. The Westchester Angels have changed that model by having investor meetings at interesting locations throughout Westchester; Art Galleries, Breweries, Historic Buildings, Theatres and more.
All Westchester Angel investor meetings feature three carefully screened start-ups, an update from a portfolio startup, followed by a most fun schmooze with food and drink. This provides a rare opportunity for start-ups to chat with investors in a relaxed atmosphere, for members to form friendships and we add value back to each host venue!
Per SEC regulations, Angel Investor Meetings meetings are restricted to accredited investors. By registering you are confirming that you are an accredited investor. You will be required to sign a simple document confirming you are an accredited investor prior to the event. You can review the accredited investor definition here: Accredited Investor on the SEC website.
Thank You for registering ONLY if you are an Accredited Investor
Pls email Sandy Wollman with questions
Ssndy@WestchesterAngels.com