West TN Barbell Open

Saturday, October 7, 2017 from 7:00 AM to 4:00 PM (CDT)
Event Details
BBQ. BLUES. BARBELLS.
What more could you ask for?!
Join the Iron Tigers Weightlifting Club for our fall meet!  This meet is also a last chance qualifier for the USAW American Open Championships.  Entry Deadline is October 2! Extended to October 5!
This meet has two divisions: USAW Athlete and Functional Athlete

This is a great event for introduction into Olympic Weightlifting competitions!
All Athletes
Will perform the Snatch and the Clean & Jerk
Will follow USAW and IWF performace and scoring rules and procedures
Will weigh-in two hours prior to the beginning of their session
Will compete together based on bar weight progression
USAW Athletes
Must be USAW members

Wear appropriate attire including singlets and weightlifting shoes
Will have scores sent to USAW for qualifying totals
Fuctional Athletes
Include anyone who is not a USAW member
Are encouraged but not required to wear a singlet or shoes
Must dress modestly so areas covered by a singlet are covered
Will not have scores sent to be counted as qualifying
Weight classes for USAW athletes are:
Youth 13 & Under
Men: 31, 35, 39, 44, 50, 56, 62, 69, 77, 85, 94, 94+
Women: 31, 35, 39, 44, 48, 53, 58, 63, 69, 69+
Juniors 14 - 20 years
Men: 56, 62, 69, 77, 85, 94, 105, 105+
Women: 48, 53, 58, 63, 69, 75, 90, 90+
Open 21 - 35 years
Men: 56, 62, 69, 77, 85, 94, 105, 105+
Women: 48, 53, 58, 63, 69, 75, 90, 90+
Masters: 35 & Up
Men: 56, 62, 69, 77, 85, 94, 105, 105+
Women: 48, 53, 58, 63, 69, 75, 90, 90+
Awards:
We have some neat awards to hand out - gift cards from Massage Envy, Textsyle, and a pair of A2G jeans for the top male and female lifters!
Awards will be given to top in each weight category for USAW athletes.  Funcational athletes will be awarded according to top five according to Sinclair formula.
Day of Competition:

Weigh-ins for first session will begin at 7 am

a

technical meeting will take place before competition at 8:30 am; please be present to understand order of events, timing, scoring, etc

First Session will begin at 9 am

Awards will be given at the end of each session
Final Start list and session times will be posted by October 2.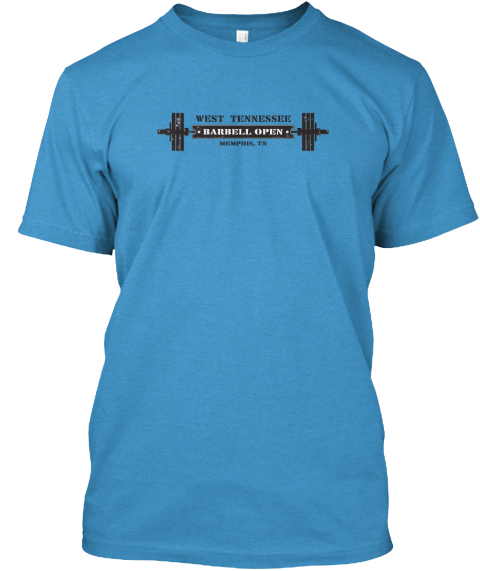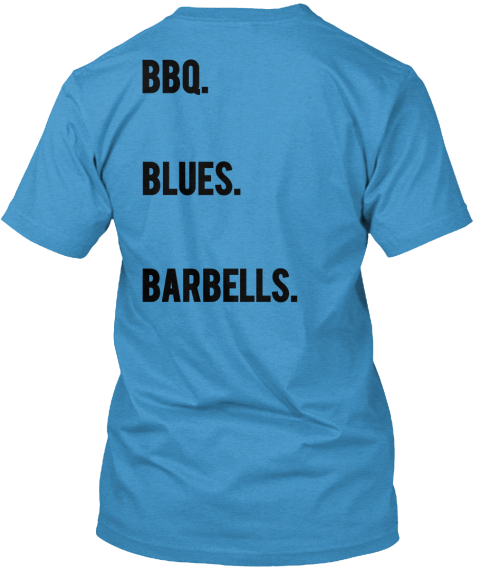 West TN Barbell Open Shirts
$20.00 ($15 w/ registration!)
We partnered with Teespring to create some awesome merchandise for this event. Show your support and look good wearing it. Check it out!

When & Where

UM Elma Roane Fieldhouse
495 Zach H Curlin St
Room 258
Memphis, TN 38111


Saturday, October 7, 2017 from 7:00 AM to 4:00 PM (CDT)
Add to my calendar
Organizer
Iron Tigers Weightlifting Club (ITWC) is a Tennessee based 501c3 corporation, registered student Organization at the University of Memphis and recognized weightlifting club with USA Weightlifting. The mission of the Iron Tiger Weightlifting Club is to offer coaching, training facilities, and equipment for the sport of weightlifting/sports performance training to members of the community and the youth of the community that are interested in health, fitness, and the sport.