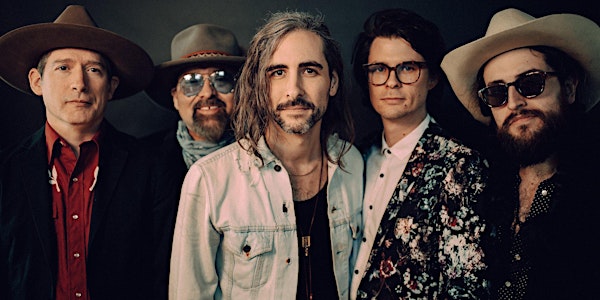 West Texas Exiles - A Music Discovery Show!
All the way from Austin, come get some real Texas sound!
Date and time
Starts on Friday, June 2 · 7:30pm PDT
Location
Nashville Social Club Carson City 1105 South Carson Street Carson City, NV 89701
Refund Policy
Contact the organizer to request a refund.
About this event
This is a "Music Discovery Show"! Buy a ticket and get a free draft beer on us! Discover your new favorite band!
(One beer per ticket)
There's Texas, and then there's West Texas. You can leave it behind but you can't let it go. Nobody knows that better than the newly formed West Texas Exiles. Love of music and a restlessness to escape their hometowns brought them together in Austin. With an upcoming EP under their belts, they nonetheless have a deep catalog among the 3 singers/songwriters: Marco Gutierrez (Dirty River Boys), Daniel Davis, and Colin Gilmore; backed by bassist / producer Eric Harrison and drummer Trinidad Leal (DRB, Dixie Witch, Grady, Honky).
With influences from The Flatlanders and Buddy Holly to Augustana and Jason Isbell they are reinvigorating the music scene with a modern interpretation of the lone star vernacular. Grounded in rhythmic and lyrical honesty, the Exile sound is the vastness of the West Texas sky and the energy of a world where nothing stands still for long. The 1st single "New Moon Foe" coincided with a tour in May 2022. The 2nd single "Hotel Tomorrow" evokes the ghosts of southwestern Americana at its snakebit best. But it's the eponymous track, "Exile" where the group's intentions are declared most strikingly – this band of outsiders aren't just waltzing across Texas, they are riding into the sunset in search of new horizons "while I still got my boots on my feet."