Description
***

Due to venue capacity,

registration for the SFOBB West Span Bicycle, Pedestrian, and Maintenance Path public outreach event on Monday is now closed. A livestream of the presentation will be hosted on @MTCBATA's Facebook page at 6:30 p.m. on Nov 19. We hope you join in!

https://bit.ly/2ERGTWD

***

Please join the Bay Area Toll Authority, Arup and other project team members to learn about and offer feedback on the proposed San Francisco-Oakland Bay Bridge West Span Bicycle, Pedestrian and Maintenance Path project.
The project
addresses
the lack of bicycle and pedestrian access on the West Span of the Bay Bridge by
proposing to construct
a path from downtown San Francisco to Yerba Buena Island, closing a critical gap in the Transbay and Bay Trail corridors between San Francisco and Oakland.
The project team evaluated multiple preliminary design concepts and has selected a preferred alternative.
This meeting
will feature a presentation on the preferred design as well as a Q+A, interactive workstations, and a virtual reality experience where you can stand on the proposed path and see the Bay like never before.
Light refreshments will be served.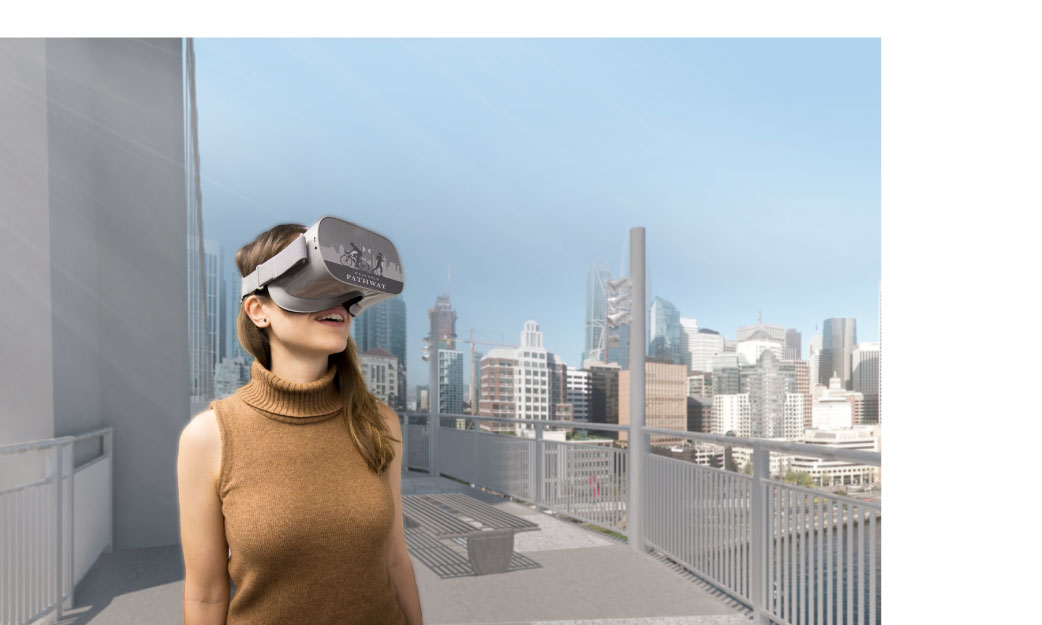 Virtual reality experience (Rendering by Arup)
For additional information about the project and/or the upcoming Public Meeting, please visit mtc.ca.gov/west-span-bike-path or email info@bayareametro.gov.
DATE AND TIME
Monday, November 19, 2018
6:00 PM – 8:00 PM PDT
Presentation starts at 6:30PM
LOCATION
Bay Area Metro Center
375 Beale Street
San Francisco, CA 94105