Description
WEDNESDAYS ARE FOR #WestSideSynergy
This weekly event series – held Wednesdays from 6:00 p.m. to 8:00 p.m. at StartUP FIU's Innovation Hub – brings together researchers, inventors, innovators, and entrepreneurs. Our goal is to create a tribe of creative problem solvers and thought leaders.
6:00 p.m. - 6:25 p.m. → Registration & Networking
6:25 p.m. - 6:30 p.m. → Kickoff
6:30 p.m. - 8:00 p.m. → Various themed #FlashTalks and happenings


APRIL 18TH'S LINE UP
Inside The Life of a Professional eSports Player, Danny Montaner
Do you have what it takes to become a professional eSports player? Join pro Counter-Strike player and '05 eSports Player of the Year Danny Montaner as he shares his story and how to tap into one of the fastest growing markets.
Harvesting Digital Gold, Yader Mayorga
Energy, in the form of electricity, has taken labor's role in the blockchain mining process. Yader Mayorga from StartUP FIU's Student Lab will lead a discussion focused on examining this current paradigm shift which removes the need for clearing houses and central authorities.
IOTA 101, Claudio Atilano
What is a Tangle, how does it work, and what makes it the next generation blockchain? Learn the basics of IOTA alongside the co-founder of Metamesh, a social ecommerce platform powered by Iota.
Optimize Your eCommerce Site, Daniela Cadena
Grow your ecommerce storefront with hacks and best practices that guide your user from engagement to conversion.


WHO IS IT FOR?
Anyone interested in tech, sustainability, innovation, and entrepreneurship!


WHY COME?
Fuel

your curiosity surrounding emerging technologies, STEM, and more

Build

intentional relationships with other entrepreneurs, innovators, inventors, and researchers in our local community

Activate & reframe new ideas that support individual, interpersonal, and communal growth


JOIN THE TRIBE
Host an event. We want to provide the space for people to meet and share exciting insights and projects.

Sign up here

to lead your own #FlashTalk or event, and one of our team members will contact you shortly!
Volunteer. We're looking for volunteers to make each event run as smooth as possible.

Let us know

if you're interested in lending an extra pair of hands, and one of our team members will reach out.


WHERE TO PARK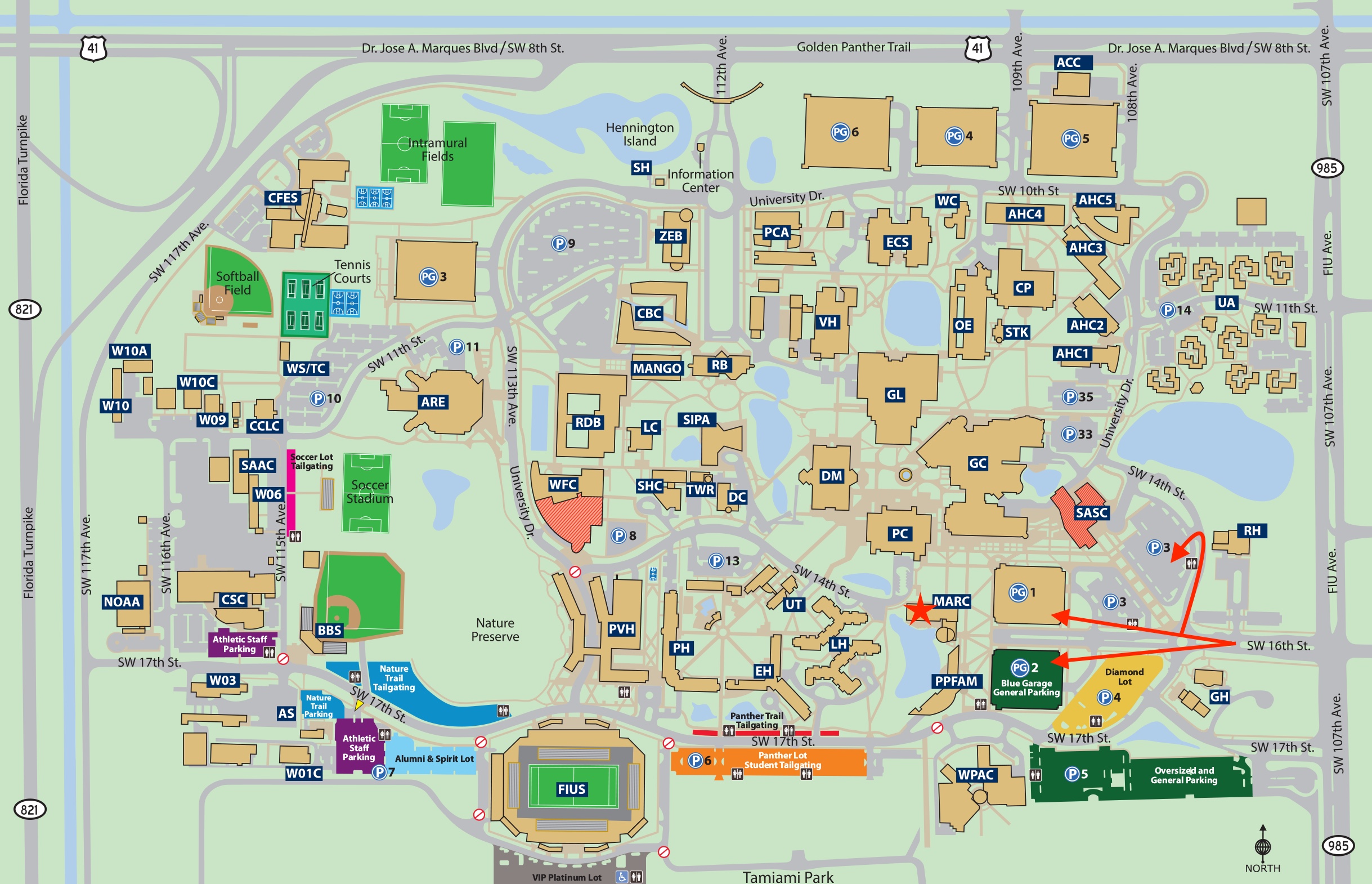 StartUP FIU's Innovation Hub is located in the Management and Research Center (MARC) building. We suggest using the SW 107th Avenue and SW 16th Street entrance in order to find visitor parking in Lot 3, Parking Garage 1 (Gold) or Parking Garage 2 (Blue).


---
What is StartUP FIU?
StartUP FIU is a university-wide initiative to foster and develop innovation and entrepreneurship that pursues opportunities in The Fourth Industrial Revolution. Check out below how we serve students, community members and the university.


Are you a Student?
Student Lab

: is a weekly student-run meeting focused on entrepreneurship, technology and sustainability. Learn and then apply what you have learned with hands-on workshops.

Events

: Guest speaker run workshops, lectures and panel discussions around innovation, entrepreneurship. technology and scalable companies.

Hult

: Hult is a competition for social entrepreneurs aiming to solve the world's most pertinent issues through scalable and sustainable solutions. Take part in this competition through StartUP FIU to accelerate your learning. This competition starts every August.

Innoventors: A program creating environments that expose students to researchers, inventors, innovators and entrepreneurs. We provide hands-on intensive bootcamps to guide students interested in taking their ideas to prototypes, and apply their skills in real-time.


Are you a Community Member?
Empower Accelerator:

A 14-week intensive business accelerator program open to our South Florida community members, alumni, faculty, staff, and students that are looking to scale their startups. This program is ideal for startups that are currently generating revenue, have a minimum viable product (MVP) or functioning prototype.

StartUP FIU Food

: StartUP FIU FOOD is supporting Miami's food entrepreneurs to build and grow successful, long lasting companies.

Events: Guest speakers run workshops, lectures and panel discussions around innovation, technology, entrepreneurship and creating scalable companies.


Are you a part of FIU?
Curriculum Development:

We work with FIU university faculty and staff in supporting them in curriculum development to better prepare students for the Fourth Industrial Revolution. We use facilitation and Design Thinking to develop curriculum that allows students to develop the entrepreneurial skills necessary to succeed in today's and tomorrow's society.