Gather with local wellness practitioners and a live band for an evening of reflection, healing, and remembrance .
About this event
People's Emergency Center CDC is hosting a brand new summer series out in the Parklet at The Bank. On the 4th Thursday of each month through September, we invite community members to come together for live music and wellness activities that help relieve stress and anxiety in order to restore balance and harmony.
Each evening will be one of healing and peace for individuals experiencing feelings of uncertainty, frustration, anger, stress or hurt. This is also a great place for those seeking out a tribe of people committed to personal and communal wellness.
LIVE MUSIC - Led by Harry Metz @rolledgoldbeats the jam session is open to performing artist of various genres, including
Masks are encouraged. Please bring a yoga mat. Refreshments provided.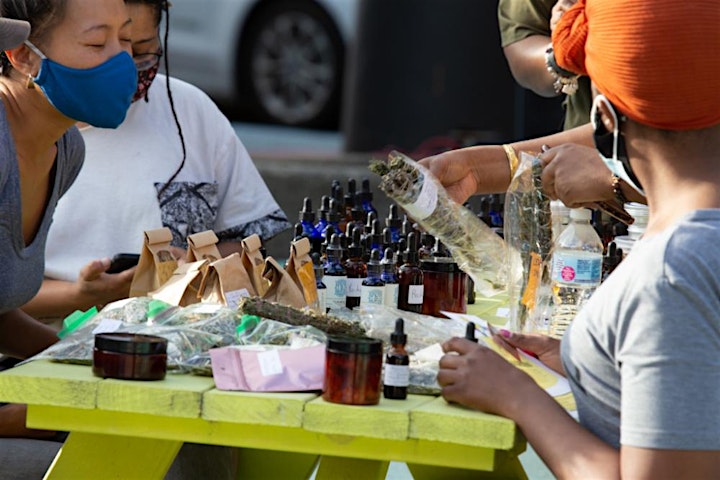 In June, community members can choose to participate in the activities free of charge:
REIKI
Maleata Ragin (Heal to Live/707 S. 50th St.) & Ifetayo Philly
YOGA
Lavinia Soliman - BIPOC centered and trauma informed yoga instructor
HERBALIST
Naima Merella with SHARE Herbs
ART
Plus tarot readings!