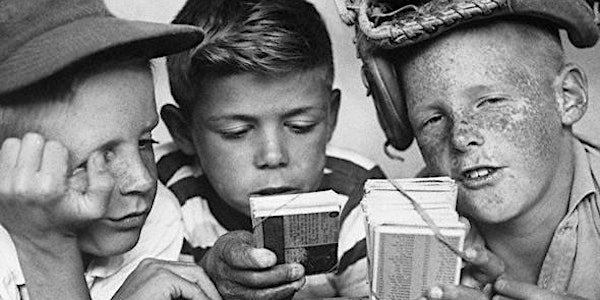 West Palm Beach Baseball Card Show & Sports Collectibles
When and where
Location
American Polish Club 4725 Lake Worth Road Greenacres, Florida 33463
Description
The West Palm Beach
Sports Cards & Collectibles Show
"Free Admission"
"Baseball Cards, Football Cards & More"
On the 3rd Sunday Every Month - 9:00 AM to 4:00 PM
The Show's mainstay is all types of collectible trading cards, Baseball, Football, Basketball, Hockey, Non-Sports, Movie Cards, Comic Book Cards, Rookie Cards, and other collectible trading cards, Sports Memorabilia & Collectibles.
More often than not, the Show will also have NASCAR, Comics, Toys, Star Trek, Coins, Art, Music, Movies, Movie Memorabilia & More.
Come and enjoy the thrill of collecting.
Bring the Kids!
2016 Show Schedule
January 17, 2016
February 21, 2016
March 20, 2016
April 17, 2016
May 15, 2016
June 19, 2016
July 17, 2016
August 21, 2016
September 18, 2016
October 16, 2016
November 20, 2016
December 18, 2016
American Polish Club
4725 Lake Worth Road, Greenacres, FL 33463
For additional information please contact: John Schudel 772-879-1915
WPBcardshow@mail.com
Find us on Facebook: CARD SHOW WPB