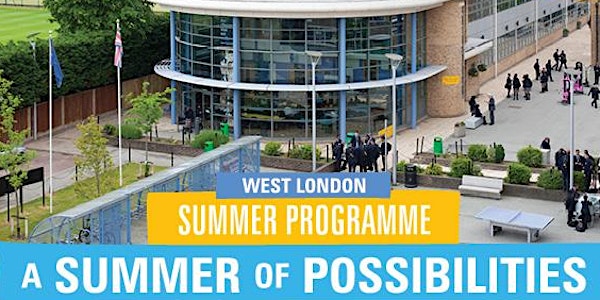 West London Summer Programme - Information Session for parents & young peop...
Location
Ark Burlington Danes Academy
Wood Lane
London
W12 0HR
United Kingdom
Description
The West London Summer Programme would like to invite students (students aged 7 to 17, who attend a West London school) and their families (including siblings and parents) to attend an information event, to find out more about the FREE programmes we are runing this summer. This will be an opportunity to meet our staff, ask questions and register for one or more programmes.
Our FIVE Monday morning information events are:
Monday 24 July
Tuesday 25 July
Wednesday 26 July
Thursday 27 July
Friday 28 July
The information event runs from 11:00 to 12:00. Please aim to arrive at 10:45.
At each event there will be free refreshments.
Please register to attend. We look forward to meeting you.
If you have any questions prior to attending please contact Lina Akbar - lina.akbar@future-foundations.co.uk.
The West London Summer Programme Team