West County Child Care Council & Riverside City College/Early Literacy Conference

Saturday, May 18, 2013 from 7:00 AM to 3:00 PM (PDT)
Event Details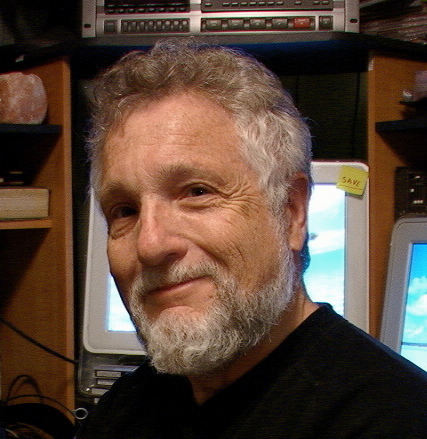 May 18, 2013 Riverside Early Literacy Conference 2013 hosted by West County Child Care Council & Riverside City College. Located at Riverside City College at  4800 Magnolia Ave, Riverside, CA. 92506. Keynote Speaker: Steven Traugh is an internationally acclaimed composer, author, educator and filmmaker. In collaboration with his wife, Susan Traugh, Steven is the published author of over 50 books. Their "Mother Goose Brain Boost," won Learning Magazine's "Teacher's Choice Award." Steven has appeared on the Today show with Barbara Walters, The Sunday Show, Steps to Learning and an Emmy Award-winning segment of Romper Room. Steven also works behind the camera producing documentary films and educational TV shows for both cable and PBS stations. He has been a consultant for the development of children's educational television for the both the National Endowment for the Arts and Canada's OWL TV network. Steven's media studio, Kiducation Productions, has been employed by educational publishing companies, both domestic and international, to produce audio and video for English Language Learners. Over 500 emergent readers, curriculum texts and trade books have been adapted to meet the needs of a growing number of teachers, parents and students world wide. Steven has taught and lectured at school districts, colleges, and universities throughout the United States including USC, UCLA, USD, CSU Dominguez Hills, CSU San Marcos, Chapman University, West Virginia University, MiraCosta College, LAUSD, Montebello USD and Oceanside USD. He has won several Teacher of the Year awards including the Los Angeles Music Center's prestigious "Bravo" award as Outstanding Arts Teacher of the Year.
In addition to his keynote address, he will also offer two workshop sessions. Also, other presenters will be presenting on various Early Literacy topics.  Visit the many vendors/Resources and browse through books, flannel board stories, games, toys, and professional resources. The Conference will conclude with opportunity door prizes. The conference includes continental breakfast, lunch, opportunity prizes, and conference tote bag. You will receive 6 hours of professional growth. View the conference details on the website. www.riversideearlyliteracyconference.com CPIN Workshops will be available, Limited seating first come first to select.
* The first 100 participants to register will receive a free keynote Speaker  book/CD.
* You will receive 6 hours of professional Growth Certificate.
* CPIN Workshops meet component A requirements for CARES Plus,  AB212 and hours of professional growth towards child development permit. Space is limited! Arrive Early. 
* All other Workshop are AB212 Approved and hours of professional growth towards child development permit.
7:00am-8:00am

Registration & Continental Breakfast

8:00am-8:30am

Welcome & Introductions

8:30am-9:15am

Keynote Speaker

Steven Traugh: Fun with Phonics Mother Goose Brain Boost

Quadrangle (Arthur G. Paul) Art Gallery

 

 

9:15am-9:30am (Lakeshore, Opportunity door Prizes)

 

9:30am-10:00am (Opportunity to visit Vendors)

 

Workshop Session I

 

10:00am-12:00pm

 

Fun with Phonics

Steven and Susan Traugh

 

In this activity-filled, hands-on literacy workshop, participants willlearn how to create multi-modality, multi-layered phonics lessons using music, movement, art and play to introduce students to phonics and phonomic awareness while increasing vocabulary, comprehension and listening skills. Teachers who have used this approach report student progress faster and more fully retain information than through any other method they've used).

Room# Quad 101

CPIN - B Bu Buh Buzz….Weaving Alphabetics & Word-print Recognition into Your Day

Sandra Edelbrock Gulizia & Margaret Peterson

 

Discover ways to support children on their path to literacy.Learn about the preschool learning foundations and how to include alphabetic knowledge in activities and play throughout the day. This workshop meets component A requirements for CARES Plus & AB212 participants

Room: Quad 102

 

Language Development & Communication

Crystal Coleman

 

Babies come prewired to learn language! We must do our part along with children to encourage their ability to communicate. Join us to gain an understanding of how to facilitate language development and communication as well as how to provide rich language experiences for infants and toddlers.

Room# Quad 103 

Nutrition & Physical Fun for Everyone!

RebeccaCarreon-Bailey

 

This workshop will provide caregivers with various strategies utilizing the NAP SACC philosophy to help optimize children's involvement regarding nutrition and physical activity within the home and/or classroom setting. Creative activities will be provided during this workshop using various forms of literacy and movement tools fo rcaregivers, to use to help expand children's language and literacy skills while having fun! This training will also enable caregivers to reflect on their own personal values and beliefs aboutenvironmental influences that contribute to childhood obesity and the effects health and physical activities have on children's lifelong development.

Room: Quad 105

 

 

Engaging Young Learners' Language and Reasoning Skills Through the Early Childhood Environmental Rating Scales (ECERS) and Classroom Assessment Scoring System (CLASS)

Barbara Easton

 

Come and explore ways to help young children build their literacy and reasoning skills through the lens of ERS and CLASS. Home and center based early learning professionals will join in conversations as we move together toward more open-ended questions, build vocabulary, and opportunities for children to share how they are learning and building foundations through their play.

Room:Quad 106

 

 

Writing Books for Young Children

Diane Adams

 

We'll discuss a process for writing children's books, the importance of rhyme and repetition in stories, the goal of empowerment for beginning readers, and the key ingredients in a good children's book. We will discuss Caldecott Award winning stories and their value to young readers. Diane shares her own books and discusses the back story of their creation, providing a glimpse of her two latest books that are due out within the next year.

Room: Quad 107

 

 

Bringing

Books to life

John Ziekefoose

 

This workshop will review important aspects of reading to children that teachers need to know to further the engagement of children's interest in books. John Zickefoose—Corona Norco Unified School District

Room: Quad 109

 

 

 

 

 

 
 
 

Lunch (12:00pm-1:00pm)
 

 

Workshop Session #2

 

1:00pm-3:00pm

 

Mother Goose Brain Boost

Steven & Susan Traugh

 

Standard nursery rhymes suddenly become powerful learning tools for early reading skills (including print concepts, vocabulary, listening, and speaking) when added to music, movement and brain-connecting exercises! Steven Traugh takes his keynote ten steps further as he teams up with Susan Traugh to help participants use simple exercises to prime the brain for reading, use melody and repetition to increase memory, and use movement and dance.

Room# Quad 101

 

CPIN- Five Fiesty Fish Find Phonological Awareness

 Margaret Peterson and Sandra Edelbrock Gulizia

 

Join us for a fun-filled phonological fling. Learn about the preschool learning foundations and how you can support the learning of this critical language and literacy skills for your children. Inviting children to play with language and sound based activities is not only fun, it increases the child's ability to detect and manipulate larger chunks of the spoken language. This workshop meets Component A requirements for CARES Plus & AB212 Participants.

Room: Quad 102

 

 

 

Hispanic Songs and Stories Support Student Learning and Connections School-to-Home

Connie M. Montgomery, PH.D.

 

Participants will be introduced to strategies to create school-to-family collaborations which support student learning using bilingual songs and stories. This collaboration yields increased achievement gains for students and increased confidence in parent's role. Spanish-Speaking parents can support their children's learning by singing songs and reading stories from their culture. Preschool teachers can use the songs and stories to facilitate the acquisition of beginning reading skills. Various selections introduce concepts and vocabulary, teach phonemic awareness and offer connections to the home. The presenter will demonstrate teaching strategies using the bilingual songs and stories.

Room: Quad 103

"Sensational Play"-Using Sensory tables to encourage Early Literacy"

Johana Caicedo

 

As Early Childhood Educators, it is important to remember that children learn best by using all their senses. Therefore, incorporating sensory activities in the classroom allows curious little minds and bodies to develop. Stimulating the senses sends signals to a child's brain, strengthening pathways crucial for all types of learning This workshop examines the importance of using sensory tables in the classroom. Ideas will be discussed on the use of such to promote language and literacy development. Techniques will be examined and participants will receive handouts describing activities to enhance overall development in children, including those with special needs.

Room: Quad 105
 

 

The Stages of Emergent Literacy

Melissa Thompson-Walker

Children pass through the stages of emergent literacy in different ways and at different ages. These developmental stages lead to the skills needed for both reading and writing acquisition. Educators will be encouraged to establish a "literacy enriched environment" in their classroom through interactive activities that the entire class can enjoy. This workshop will also emphasize the importance of establishing a reading program with parents in the home, by increasing communication skills, both listening and talking through family time activities.

Room: Quad 106

The Art of Storytelling:Creating young Writers

Dawn Wynne

Everyone has a story to tell. But how does this process begin? Can children too young to hold a pencil be taught to create a story? Through hands-on activities, using simple materials, we will explore how children learn and foster creativity. With this knowledge we can encourage and develop storytelling skills before children begin to write. Learn strategies that can be applied to every child, no matter what level.

Room: Quad 107

 How Gross Motor Development Affects Brain Development

Nathan Kellogg

Several recent studies have shown correlation between early gross motor development and adolescent learning ability.   Brain development required for proficiency in gross motor function has been shown to also have impact on other aspects of children's development. Other studies have shown that 20 minutes of exercise daily improves ability to concentrate and focus on academic learning.  Combining learning with physical activity could be the optimal way for children to learn.

Room: Quad 109

 

 
When & Where

Riverside City College - Quadrangle (Arthur G. Paul) Art Gallery
4800 Magnolia Avenue
Riverside, CA 92506


Saturday, May 18, 2013 from 7:00 AM to 3:00 PM (PDT)
Add to my calendar
Organizer
West County Child Care Council (WCCCC) & Riverside City College (RCC)
West County Child Care Council; Riverside County Child Care Consortium www.riversidechildcare.org for more information about the conference please visit: www.RiversideEarlyLiteracyConference.com or call Estella Briceño, Child Care Coordinator at; 760-863-2912 or esbricen@riversidedpss.org Registration by May 8, 2013- $45.00 registration by May 9-13,, 2013-$55.00 . No registration past May 14, 2013.  
West County Child Care Council & Riverside City College/Early Literacy Conference