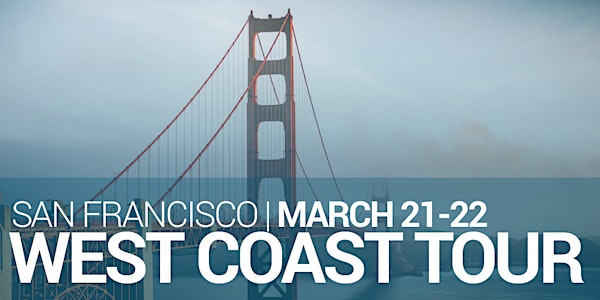 West Coast Tour – San Francisco – March 21
When and where
Location
Flash Photo Studio 160 South Linden Ave #225 South San Francisco, CA 94080
Description
Experience Infinite Possibilities with the Phase One XF IQ4
Join the Digital Transitions team at Flash Photo Studio in San Francisco to see how the new XF IQ4 Camera System makes the future of imaging possibilities endless. The DT team will share their knowledge on the new XF IQ4 and you'll have the chance to shoot it yourself.
Our Team will be in San Francisco two days and we're filling the second day with all the Capture One tips and tricks you could ever need! We'll be covering workflow in the morning session and image adjustment in the afternoon – and don't worry you'll have a break between classes. Sign up for each class individually to reserve your spot!
160 South Linden Ave #225
South San Francisco, CA 94080
Flash Studios is conveniently located just off 101 on the peninsula between San Francisco and SFO — about 15 minutes from the city and 5 minutes from the airport. The studio is accessible by car, BART, and CalTrain.
Featuring Doug Peterson
Doug Peterson is the Head of R+D and Product Management at Digital Transitions. He oversees internal product development and liaisons with Phase One's R+D team on their product line. For more than a decade he has been the go-to-guy for rigorous technical testing of all new medium format digital hardware and software coming to market. Doug graduated with honors from Ohio University with a BS in Commercial Photography in 2007 and has a continuing passion for photography as well as the gear that enables others to realize their vision. His personal fine-art series Terra Nudum (bare earth) can be viewed at terranudum.com.
You can see more of his work at www.doug-peterson.com
Stop by any time between 1:00 and 4:00 p.m. for this open house style event and enjoy an informative presentation and chat one-on-one with the experts.
Featuring our partners at:
Known for being the first studio camera manufacturer to produce an all-metal large format camera, Cambo has since built a reputation for high quality, precision engineered cameras, stands and other studio equipment. Cambo will be joining us and bringing a variety of equipment for you to test out with the new Phase One IQ4 150mp digital back.
We've also teamed up with EIZO to demonstrate the difference in clarity and color brought to you by the IQ4. With the best monitors on the market, you'll be able to see the difference 150 mp makes for digital output.
If you can't make it to the event, but would like to schedule a demo for the new XF IQ4 Camera System at another time, please contact Digital Transitions by phone at 877-367-8537 or email at info@digitaltransitions.com.