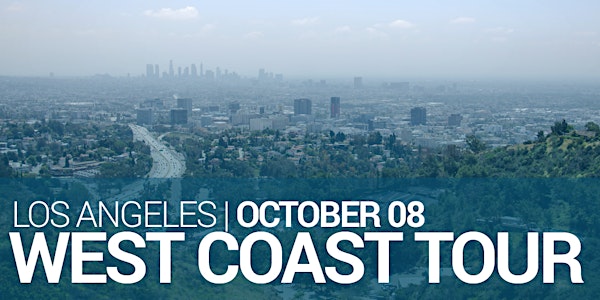 West Coast Tour – Los Angeles – October 2019
When and where
Location
Digital Transitions | California 11564 W. Pico Blvd Los Angeles, CA 90064
Description
We're Seeking Extraordinary with the brand new Phase One XT!
Phase One's newest technology is light on weight, and heavy on features. Its seamless workflow from composition to completion simplifies shooting with a view camera. Its streamlined design packs small and carries light. Everything's integrated – so you can skip the extra batteries and cables. Not to mention the best image quality, period. Unleash the power of the IQ4 Infinity Platform with the Phase One XT, and seek extraordinary.
Register today to see the latest technology in action!
Learn more about the latest in view camera technology at www.PhaseOneXT.com and share your experiences with us on social media using the #SeekExtraordinary.

Click Here to see our collection of RAW files shot with the Phase One XT
Digital Transitions
11564 W. Pico Blvd
Los Angeles, CA 90064
Featuring Scott Nidermaier
Scott Nidermaier is the Manager of Education and a Product Specialist for Phase One. He started as a lab tech in Montana, he then worked as a photographer's assistant in NYC for some of the biggest names in the photography world. Scott then moved onto becoming a Digital Tech working with global brands in fashion and advertising. Scott was an Adjunct at Parsons School of Design in NY, teaching studio and light, advanced studio techniques, and advanced location lighting. Scott has also shot for a variety of commercial clients photographing vintage automobiles, as well as advertising architectural work. His personal work is in several private collections.
Stop by any time between 1:00 and 4:00 p.m. for this open house style event and enjoy an informative presentation and chat one-on-one with the experts.
Looking to get your equipment tuned-up? Register for our LA Tune-up Tuesday September 19.
If you can't make it to the event, but would like to schedule a demo for the new XF IQ4 Camera System at another time, please contact Digital Transitions by phone at 877-367-8537 or email at info@digitaltransitions.com.
Featuring our partners at:
Known for being the first studio camera manufacturer to produce an all-metal large format camera, Cambo has since built a reputation for high quality, precision engineered cameras, stands and other studio equipment. Cambo will be joining us and bringing a variety of equipment for you to test out with the new Phase One IQ4 150mp digital back.
We've also teamed up with EIZO to demonstrate the difference in clarity and color brought to you by the IQ4. With the best monitors on the market, you'll be able to see the difference 150 mp makes for digital output.