West Coast Pro Dance Convention

Saturday, March 12, 2011 from 9:00 AM to 4:00 PM (PST)
Event Details
Are you a current, former or prospective professional dancer or cheerleader? Does your team need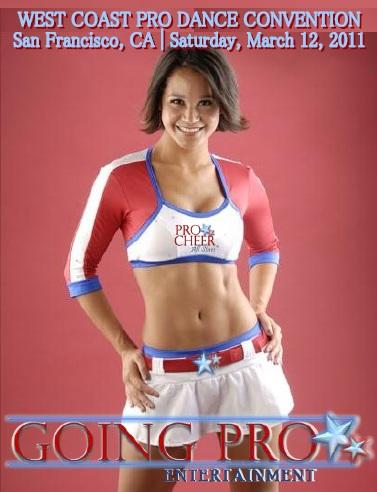 fresh choreography? Would you like to meet others in the industry or hear about audition opportunities? 

Then get ready for the West Coast Pro Dance Workshop in Danville, CA on Saturday, March 12, 2011! 
AGENDA 
** Learn choreography from elite alumni and directors 
** Representing the NFL, NBA, AFL, MLS, and MLB
** Get tips from the pros on fitness, nutrition, makeup, attire and more
** Network with other performers from the west coast (and beyond!)
** Receive giveaways from sponsors including attire and cosmetics

COSTS 
** Morning (9:00am-12:00pm): $45 Register Now!
** Afternoon (1:00pm-4:00pm): $45 Register Now! 
** Full day (9:00am-4:00pm): $79 Register Now!
** Discount: 15% off early bird registration before March 2!
** Directors: Bring 2 or more squad members and receive complimentary admission. 
** Refund Policy: 75% of registration fees may be refunded through March 9.
 

CHOREOGRAPHERS 

Our choreographers are top alumni and directors of dance and cheer teams in the NFL, NBA, AFL, MLB and other sports leagues. They will teach 6 sidelines and 2 routines in length of 45-60 seconds, representing all major sports leagues. Read choreographer bios and view photos here!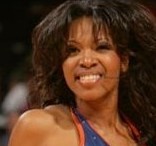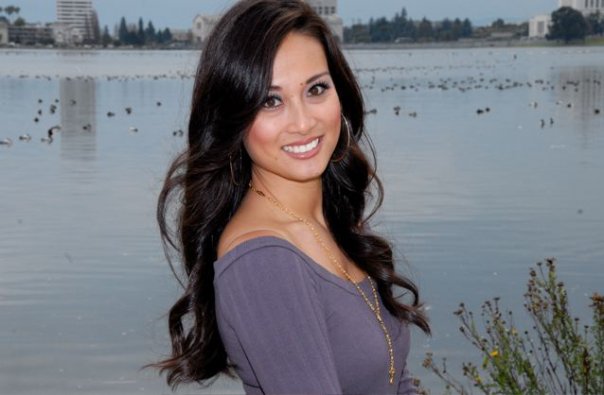 **Aubrey Aquino, NBA Dancer - Sacramento, NFL Cheerleader-Oakland and Arizona, TV Reporter and Host - Miami, Author of Pro Cheer and Dance, in The Ultimate Guide
to Becoming a Pro Cheerleader.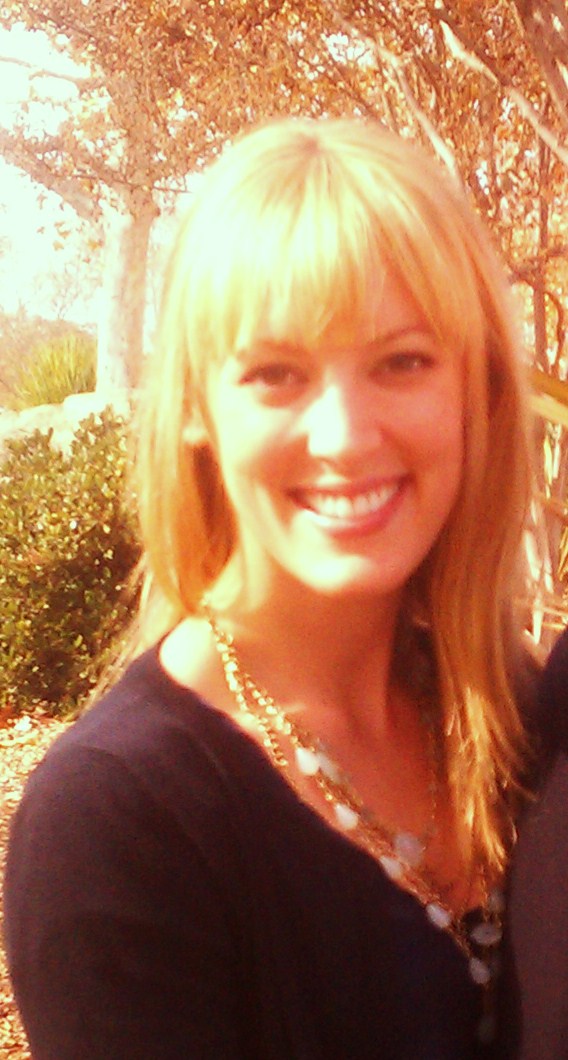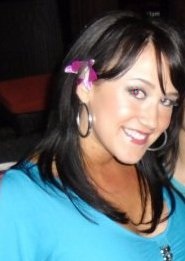 **Robin Delaney, NBA Dancer - Warrior Girls, San Jose Saberkittens, NFL Cheerleader - 49ers and Raiders, NFL & NBA Choreographer 
**Jada Law, NBA Dancer - Sacramento and LA, TV Personality & Host for Lakers TV
**Erin Salvetti, NFL Cheerleader - San Diego, Awarded "Top 10 Professional Cheerleader" in 2005
PRESENTERS
Featuring experts in the area of fitness, hair, makeup, and interview skills.
**Cole Martin, former Raiderette Cheerleader will be giving awesome hair/makeup techniques to put your best "face" forward at auditions.
**The Director of Crunch Fitness will be knocking our socks off with a specialized bootcamp and fitness presentation geared specifically to dancers. 
**Patty Herrera Slone, former Raiderette Cheerleader where she was a Pro Bowl Representative and Captain.  Currently the Director of Multicultural Initiatives for the Raiders.  She will be giving insightful techniques on how to submit the best resume and give an impressive interview.
**Laura Jollay has nearly 3 decades Dance Team experience on teams such as the CBA's San Jose Jammers, San Francisco 49ers Gold Rush, Golden State Warrior Girls, and the Oakland Raiderettes.  As a Raiderette, she was captain for 3 years, named "Dancer of the Year" and was on the Cabaret Performance Team.  She has been the director/choreographer for the San Jose State Spectrum Dance Team for 10 years and the Assistant Choreographer for the Oakland Raiderette for the past 5 years.  Laura will be providing us with a question and answer segment from the "Director's" Perspective.  
**Dano Perez of Dano Photography has 30 years shooting pro cheer, dancers. Actors, fashion and entertainers. He'll offer tips on getting your headshot just right and how to pose for that picture perfect shot! Website: www.drdano.com 
LOCATION 
CRUNCH
3464 Blackhawk Plaza Circle
Danville, CA 9450 
HOTEL ACCOMODATIONS
Extended Stay
2100 Camino Ramon
San Ramon, CA 94583 
(925) 242-0991
CODE:  Going Pro/Crunch Workshop
Queen:  $59.99
King:  $64.99
2 Doubles:  $69.99 
**Rates good through March 9 
WAIVER FORM
A liability and image release form is required and will be emailed to you upon registration or may be downloaded here. Please bring it with you to the event. Participants ages 16-17 must have authorization by a parent or guardian.
CONTACT EVENT DIRECTORS
FACEBOOK    EMAIL 
---
We would like to thank our sponsors! Meet representatives and receive door prizes from the following companies! 
GO WILD! WEAR BY ANGELA KING DESIGNS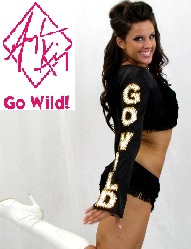 Go Wild! Wear by Angela King Designs is your premier source for today's hottest styles in professional cheerleading and dance. Whether you are looking for audition outfits, rehearsal wear, a performance costume, or accessories, AKD's Go Wild! collection includes the most sought after designs in the industry. Select from a wide range of fabrics including solids, sparkle and sequins, and embellish with rhinestones, logowork, embroidery and more. Their unique designs and 20 year history in the pro-cheerleading industry includes major brands in the NFL, NBA, NHL, UFL, and beyond. Service is top notch, with alumni pro cheerleaders representing multiple major markets in the United States, Canada, United Kingdom and other international territories. Don't wait! Now's the time to experience perfection. Visit www.gowildwear.com.
HALF-TIME HIGHLIGHTS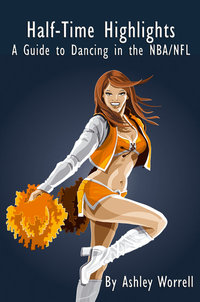 Authored by Ashley Worrell-Mitchell, Going Pro consultant forKansas City and Omaha, former NFL, NBA and AFL dancer, Half-Time Highlights is a how-to book on pro cheerleading and dance auditions. Participants will have the chance to receive a copy of this book during Going Pro Entertainment 2010-2011 conventions. You can also purchase a copy at conventions, or visit amazon.com.
GOING PRO ENTERTAINMENT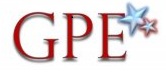 Going Pro Entertainment is the premier resource for professional cheerleading and dance services. Developed by former pro dancers from all United States sports leagues, GPE provides exclusive services in audition coaching, team consulting and choreography, and alumni talent management. GPE events feature choreography and mentorship by Pro Cheer All Stars in multiple cities, including Phoenix, Los Angeles, Reno, Denver, Kansas City, Chicago, St Louis, Omaha, Oklahoma City, Houston, Atlanta, Indianapolis, Cincinnati, Minneapolis/St Paul, New York, Philadelphia, Baltimore, Washington DC, Virginia Beach, Charlotte (NC), Miami, and Orlando. Visit www.goingproentertainment.com orwww.procheerallstars.eventbrite.com.
BLACKHAWK PLASTIC SURGERY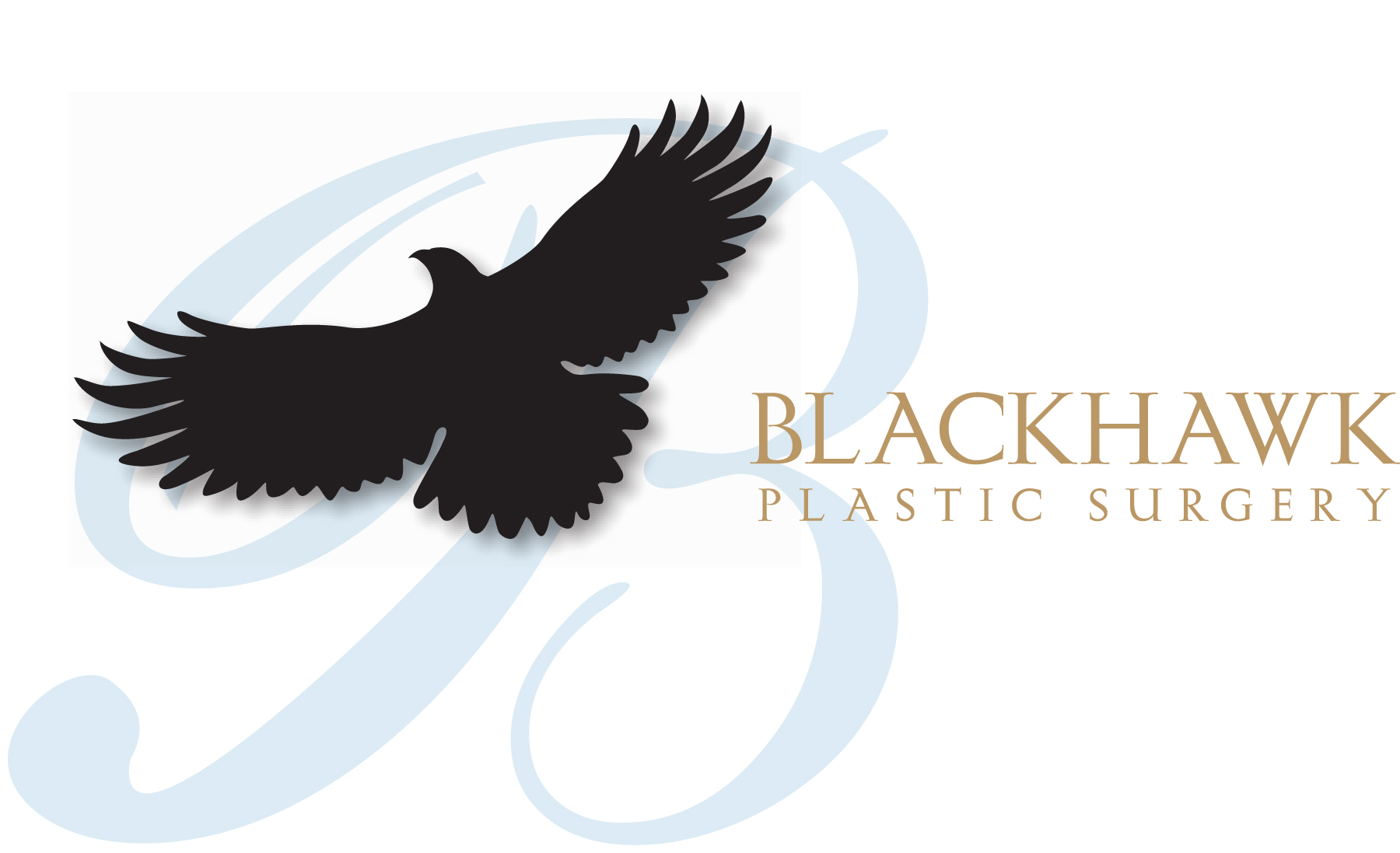 Many people are looking for a better quality of life. Blackhawk Plastic Surgery helps give patients the confidence to pursue it. Our center provides a complete package for patients looking for both surgical and non-surgical care.The Blackhawk Surgery Center is a state-of-the-art facility located adjacent to Blackhawk Plastic Surgery.  Dr. Stephen J Ronan is dedicated to helping you feel and look your best. We strive to provide excellent care with close personal attention.
Visit www.blackhawkplasticsurgery.com
ANATOMY POWER CHIROPRACTIC WELLNESS STUDIO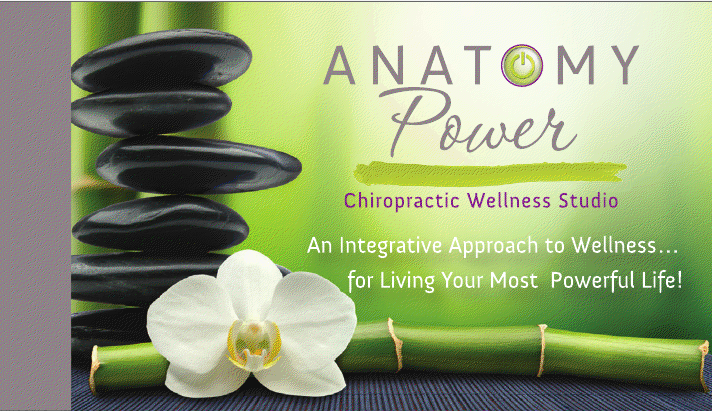 Dr. Leslie Hewitt is the founder of Anatomy Power Chiropractic Wellness Studio. Services include - Chiropractic, Massage Therapy, Nutrition & Weight Loss, Detox Cleanses, Therapeutic Yoga and more. We can measure your energy flow, muscle patterns, workout and stretching regime, food choices, and overall health. We have wellness programs customized to help you achieve maximum performance, reduce pain and inflammation, and promote overall physical, mental, and emotional well-being. All services include a consultation with Dr. Leslie Hewitt to ensure your health improves quickly. Visit  www.AnatomyPower.com
---
Aubrey Aquino was born and raised in the Bay Area, California, and earned her B.S. in Broadcast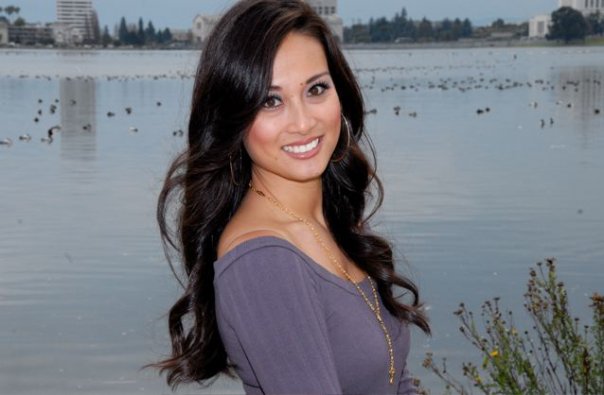 Journalism from San Jose State University. Aubrey is a TV Reporter and Host. She is the creator and host of On the Flipside, and in Miami, Florida, her entertainment and lifestyle feature segments have been seen on Deco Drive/WSVN. Her other television projects include work with HEAT TV, The Welcome Channel and Comcast, plus she's lent her talents to E! News, Fox Sports Net and AOL.com. Over the years, she's interviewed many well-known celebrities like Hugh Jackman, Meryl Streep, Miley Cyrus, John Travolta, P. Diddy, Billy Bob Thorton, Forest Whitaker, Shaquille O'Neal, Patrick Dempsey, Serena Williams, Paris Hilton, Eva Mendes, Ne-Yo, Ludacris, Dwayne "The Rock" Johnson, Carmen Electra and Steven Tyler.  In fall 2009, Aubrey decided to combine her love of hip hop with her media savvy skills to go into artist management and she represents rappers Jae Millz and Vado. An exciting accomplishment Aubrey boasts is her experience dancing for three professional sports teams. Most notably, she was a member of the Oakland Raiderettes. In her two seasons with "Football's Fabulous Females," Aubrey was featured in the Raiderettes calendars, and her experience even landed her in the video game NFL 2K3. She also had a stint with another NFL team, the Arizona Cardinals Cheerleaders. However, her first Pro Dance experience was in the NBA, as a proud member of the Sacramento Kings "FastBreak" dance team.  Aubrey is also a published author, contributing her writing skills and knowledge about the world of Pro Cheer and Dance, in The Ultimate Guide to Becoming a Pro Cheerleader.
Robin Delaney has cheered, taught and choreographed professionally since 1993.  Her cheer and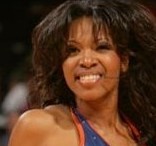 dance career began with the United Spirit Association's cheer and song staff.  She has also danced on every Pro dance team in the Bay Area including, 3 years with the Warrior Girls, 2 years with the 49er Gold Rush, 2 years with the San Jose Saberkittens where she completed her last year as Line Captain and finally 2 years with the Raiderettes where she won the prestigious "Dancer of the Year" award her Rookie season and completed her final year cheering as Co-Captain of line 3.  Having choreographed for pro teams such as the Kings cheerleaders, Gold Rush, Saberkittens and Warrior Girls, Robin has an extensive understanding of the tryout process and what its like to cheer professionally on many levels. Currently Robin travels across the nation and abroad with Ronnie Reddicks, LaFemme, a management/dance company where she is a featured dancer for several cover bands.  She is also the creator and dance instructor for Stiletto Tight, a hip hop/jazz fusion dance class which teaches women to dance comfortably in their stilettos.  For more information about Robin you can find her at www.stilettotight.com.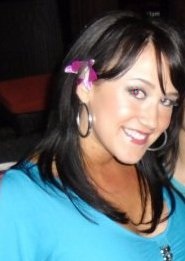 Jada Law has 8 + years of professional dance experience with a background in jazz, hip-hop, ballet andmodern dance training as well as a strong background in fitness. She is a former NBA dancer of the Sacramento Kings and the Los Angeles Lakers and a former 4-year staff member with the United Spirit Association.  With a BA in Communication from CSU – Sacramento, Jada was also selected to be a TV Personality & Host for Lakers TV, responsible for conducting pre-game/post-game interviews with high profile NBA players, coaches, and celebrities.  She has a wide variety of performance and choreography experience in both Live Stage Productions and TV & Film.  Some of her appearances include: The Entourage, The Ellen Show, Disney's The Suite Life of Zach & Cody and Rush Hour 3. Jada currently resides in San Francisco, CA working as a Personal Trainer and Life Coach. 
Erin Salvetti was studio trained in San Luis Obispo, Erin was a company member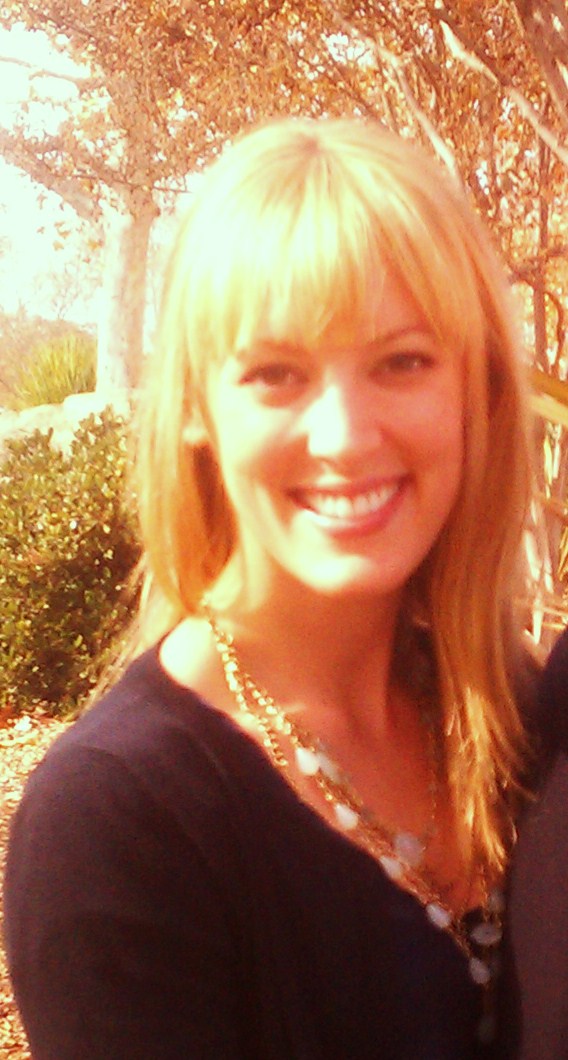 receiving numerous awards and scholarships from prestigious conventions such as Tremaine, LA Dance Force, Dupree and the EDGE studio in Los Angeles. In college, Erin was a member of the San Diego State University Championship Competitive Dance Team, where she also received her B.A. in Communication. In 2002, she was selected from over 400 dancers to become a member of the NFL's San Diego Chargers Cheerleaders.  While on the team, Erin not only choreographed team routines, but assisted annually in choreographing more than 350 dancers and gymnasts from ages 4-15 in NFL half time shows, benefitting Make-A-Wish Foundation.  She was selected to represent the Charger Girls in Las Vegas for the 2004 Super Bowl, and was also awarded "Top 10 Professional Dancer" at the USA Professional Cheerleading Convention for NFL/NBA/AFL in 2005. Her choreography has been seen on the NFL Network and in production shows in Hawaii, California, Nevada and New York.
Erin resides in Sacramento and continues her passion for dance and wellness presently by choreographing for the San Diego Charger Girls, directing a studio based championship Dance Company and teaching yoga and Pilates! 
ADD YOUR BUSINESS HERE
Add your business here! Contact us for sponsorship opportunities starting at $35.00.
When & Where

CRUNCH
3464 Blackhawk Plaza Cir
Danville, CA 94506


Saturday, March 12, 2011 from 9:00 AM to 4:00 PM (PST)
Add to my calendar
Organizer
www.goingproentertainment.com
www.facebook.com/goingproentertainment
Going Pro Entertainment is the premier resource for professional cheerleading and dance services. Developed by pro dancers from various United States sports leagues, Going Pro provides choreography, training and consulting for performers, with special emphasis on college, semi-pro and professional teams. Instructors and consultants are located nationwide and include elite current and alumni performers, choreographers and directors from the NBA and NFL. 
Please Note: Going Pro Entertainment is not directly affiliated with any professional sports league, team, cheerleading or dance squad. Audition candidates are advised to follow proper audition procedures in accordance to the official team website and training program.