Description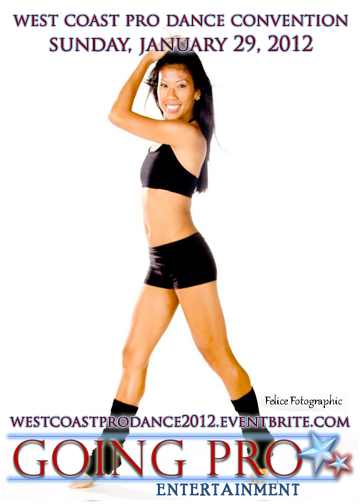 Are you a current, former or prospective professional dancer or cheerleader? Does your team needfresh choreography? Would you like to meet others in the industry or hear about audition opportunities?

Then get ready for the West Coast Pro Dance Convention in San Jose, CA on Sunday, January 29, 2012!
AGENDA
** Learn choreography from elite alumni and directors
** Representing the NFL, NBA, AFL, MLS, and MLB
** Get tips from the pros on fitness, nutrition, makeup, attire and more
** Network with other performers from the west coast (and beyond!)
** Receive giveaways from sponsors including attire and cosmetics
Catch a glimpse of one of our previous conventions!

COSTS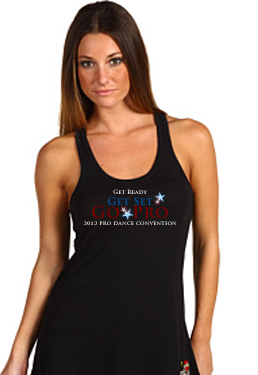 ** Morning (9:00am-12:00pm): $45 Register Now!
** Afternoon (1:00pm-4:00pm): $45 Register Now!
** Full day (9:00am-4:00pm): $79 Register Now!
** Discount: 15% off early bird registration before January 18, 2012!
** Groups: Receive one free admission with the enrollment of two full day admissions
** Refund Policy: In the event of cancellation, all fees will be refunded in full as well as discount to attend future Going Pro event. If attendee withdraws, 75% of registration fees may be refunded through 3 days prior to the event. Registrations are not refundable within 48 hours prior to the event start time.
** Event Tank Top: $26.50, available in sizes X-Small, Small, Medium, Large. May purchase online to reserve your size, available in limited sizes at the event.

CHOREOGRAPHERS

Our choreographers are top alumni and directors of dance and cheer teams in the NFL, NBA, AFL, MLB and other sports leagues. They will teach 6 sidelines and 2 routines in length of 45-60 seconds, representing all major sports leagues. Read choreographer bios and view photos here!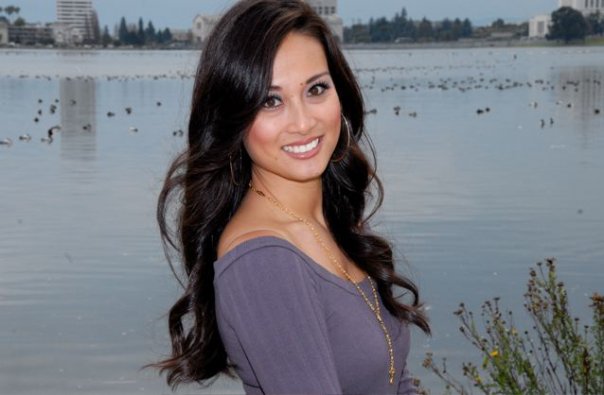 **Aubrey Aquino
, NBA Dancer - Sacramento, NFL Cheerleader - Oakland and Arizona. Current TV Reporter and Host; Author - The Ultimate Guide to Becoming a Pro Cheerleader.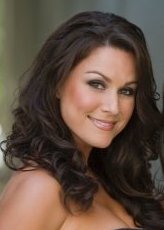 **Kristin Medwick, 7 year NFL Cheerleader - Oakland.
"Dancer of the Year" 1998; "Raiderette of the Year" and
Pro Bowl Cheerleader 2005.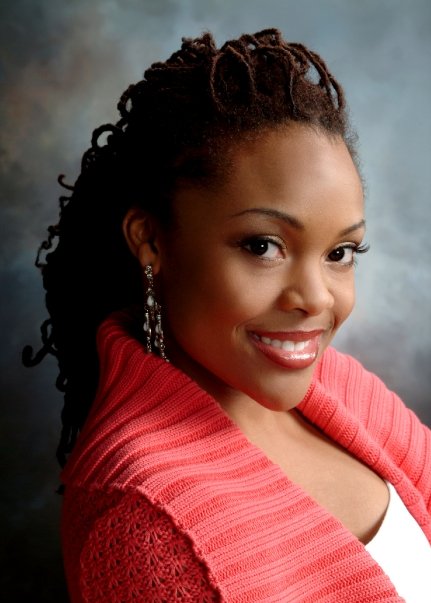 **Kristena Wright
, 2 year
NBA dancer - Washington,
1 year NFL
Cheerleader - Miami.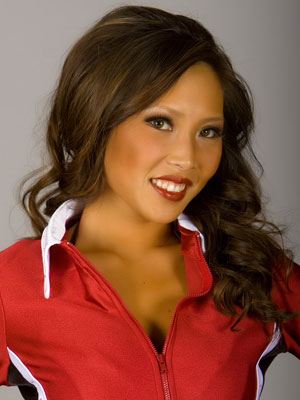 **Chris Rhyu
, NFL Cheerleader-San Francisco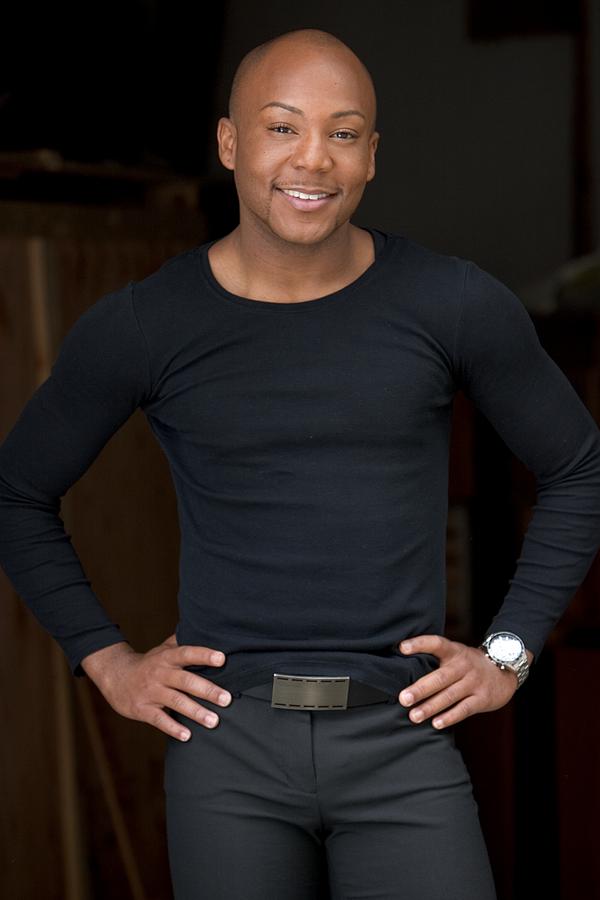 ** Tramon Traywick
, Choreographer for CSUS Hornetz Girls,
UFL Mountain Lions, ABA Heatwave's "Inferno" and CSUS Sacramento
Black Art of Dance Company.
PRESENTERS
Featuring experts in the area of fitness, hair, makeup, and interview skills.
**Faithe David,former 49ers Cheerleader will be giving awesome dance technique class to help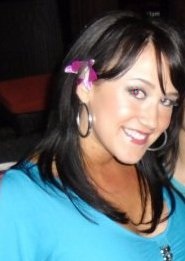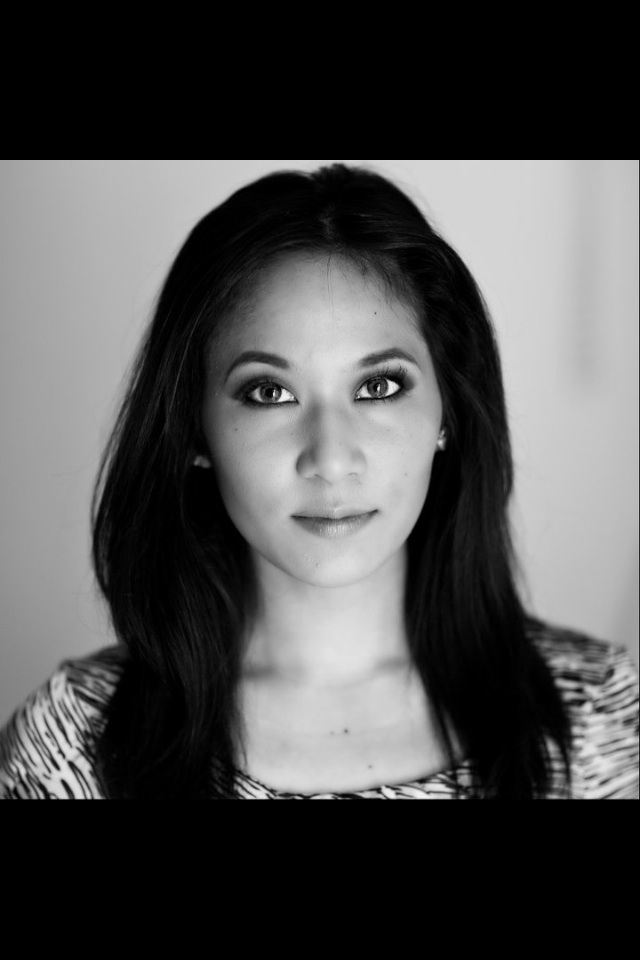 candidates put their best foot forward at auditions.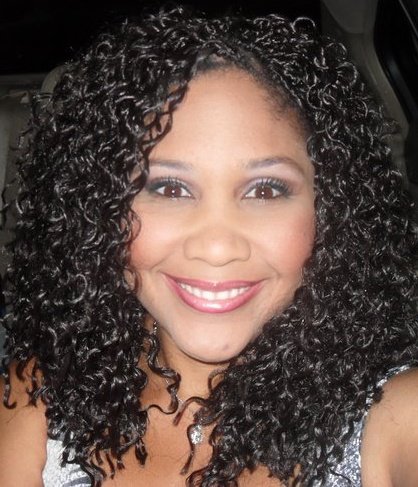 **Mindy Kreis, Director of Crunch Fitness will be knocking our socks off with a specialized bootcamp and fitness presentation geared specifically to dancers.
**Audrey Asistio, a 2 season alum of the San Francisco 49ers Gold Rush and Gold Rush Ambassador now works for a news station (NBC affiliate) in Fresno,California as a reporter/fill-in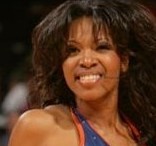 anchor. She has also worked at news stations
(CBS, NBC and CW affiliates) in

Northern California

and

Washington

. Audrey will offer participants
interview, attire, and overall presentation tips.
**Jada Law, former NBA dancer in Sacramento and LA and current TV personality & host for Lakers TV will give a fitness/health/nutrition presentation greared specifically to get candidates ready for auditions.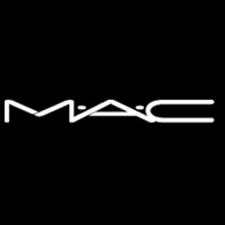 **Christine Romero, MAC Makeup PRO Artist & Former Oakland Raiderette, will offer advice and insider tips on how to get the perfect audition "game face!"
**Robin Delaney, NBA Dancer-Warrior Girls, San Jose Saberkittens, NFL Cheerleader - 49ers and Raiders, NFL & NBA Choreographer. Current Director of the ABA Richmond Rockets Dance Team. She will give a special Director Q & A session on what judges look for at auditions!
LOCATION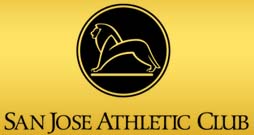 San Jose Athletic Club
196 N. THIRD STREET
SAN JOSE, CA 95112
www.sanjoseathleticclub.com
WAIVER FORM
A liability and image release form is required and will be emailed to you upon registration or may be downloaded here. Please bring it with you to the event. Participants ages 16-17 must have authorization by a parent or guardian.
CONTACT EVENT DIRECTORS
FACEBOOK EMAIL
---
We would like to thank our sponsors! Meet representatives and receive door prizes from the following companies! Add your business here! Contact us for sponsorship opportunities starting at $35.00.
GO WILD! WEAR BY ANGELA KING DESIGNS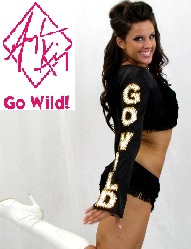 Go Wild! Wear by Angela King Designs is your premier source for today's hottest styles in professional cheerleading and dance. Whether you are looking for audition outfits, rehearsal wear, a performance costume, or accessories, AKD's Go Wild! collection includes the most sought after designs in the industry. Select from a wide range of fabrics including solids, sparkle and sequins, and embellish with rhinestones, logowork, embroidery and more. Their unique designs and 20 year history in the pro-cheerleading industry includes major brands in the NFL, NBA, NHL, UFL, and beyond. Service is top notch, with alumni pro cheerleaders representing multiple major markets in the United States, Canada, United Kingdom and other international territories. Don't wait! Now's the time to experience perfection. Visit www.gowildwear.com.
SCIENCE CHEERLEADER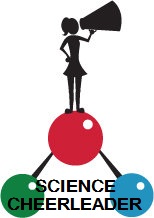 Darlene Cavalier is a Philadelphia NBA alumni dancer who founded the Science Cheerleader to unite the citizen's desire to be heard and valued, the scientist's growing interest in the public's involvement, and government's need to garner public support. The Science Cheerleader features cheerleaders and dancers who work in or study science, math, engineering, health and other related fields. Launched in 2010, the Science Cheerleaders performance team has rocked the industry with live performances, ground breaking online videos and even shattered a world record! In 2012, the Science Cheerleaders will perform in the Bay Area, Dallas, Washington, DC and other cities across the United States. Submit your application to join the performance team by visiting www.sciencecheerleader.com.
TEAM BEACHBODY

Our mission at TEAM BEACHBODY is to "End the Trend of Obesity" by offering some of the most effective products on the market today. Workout

programs such as P90X/P90X2 with Tony Horton, Insanity with Shaun T, and Turbo Jam with Chalene Johnson just to name a few. Team Beachbody is where your healthy lifestyle begins. Whether you're looking to lose weight, get fit, or earn money by helping others, we can provide a solution. We help you achieve your goals using a combination of proven home fitness programs, easy-to-follow meal plans and nutrition advice, financial incentives, and a support system like no other. Team Beachbody is proving that changing your body and your life is not only possible, but it can be fun, simple, and rewarding. We also offer SHAKEOLOGY: The Healthiest Meal of the Day. Shakeology is a patent-pending nutritional protein shake that provides a wide spectrum of healthy nutrients in a low-calorie formula. Whether you use it as a meal replacement for weight loss or simply to ensure your body gets all the nutrients it needs for optimal health, Shakeology takes the guesswork out of nutrition.
HALF-TIME HIGHLIGHTS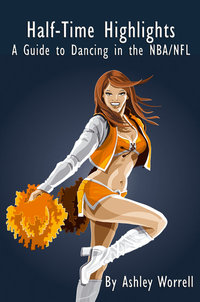 Authored by Ashley Worrell-Mitchell, Going Pro consultant for Kansas City and Omaha, former NFL, NBA and AFL dancer, Half-Time Highlights is a how-to book on pro cheerleading and dance auditions. Participants will have the chance to receive a copy of this book during Going Pro Entertainment 2010-2011 conventions. You can also purchase a copy at conventions, or visit amazon.com.
GOING PRO ENTERTAINMENT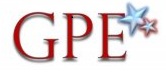 Going Pro Entertainment is the premier resource for professional cheerleading and dance services. Developed by former pro dancers from all United States sports leagues, GPE provides exclusive services in audition coaching, team consulting and choreography, and alumni talent management. GPE events feature choreography and mentorship by Pro Cheer All Stars in multiple cities, including Phoenix, Los Angeles, Las Vegas, Denver, Kansas City, Chicago, St Louis, Omaha, Oklahoma City, Houston, Dallas, San Antonio, Atlanta, Indianapolis, Cincinnati, Nashville, Detroit, New York, Philadelphia, Baltimore, Washington DC, Virginia Beach, Charlotte (NC), Miami, and Orlando. Visit www.goingproentertainment.com or www.procheerallstars.eventbrite.com.
---
Aubrey Aquino was born and raised in the Bay Area, California, and earned her B.S. in Broadcast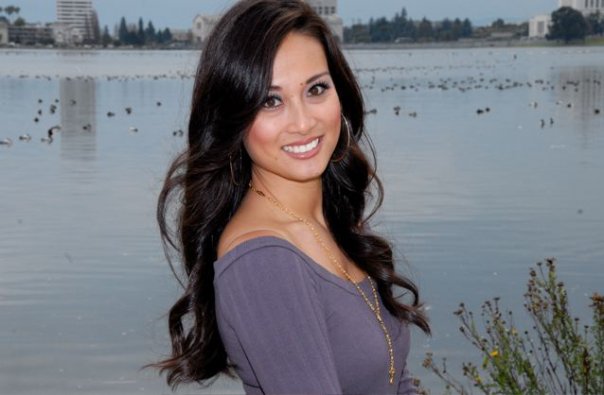 Journalism from San Jose State University. Aubrey is a TV Reporter and Host. She is the creator and host of On the Flipside, and in Miami, Florida, her entertainment and lifestyle feature segments have been seen on Deco Drive/WSVN. Her other television projects include work with HEAT TV, The Welcome Channel and Comcast, plus she's lent her talents to E! News, Fox Sports Net and AOL.com. Over the years, she's interviewed many well-known celebrities like Hugh Jackman, Meryl Streep, Miley Cyrus, John Travolta, P. Diddy, Billy Bob Thorton, Forest Whitaker, Shaquille O'Neal, Patrick Dempsey, Serena Williams, Paris Hilton, Eva Mendes, Ne-Yo, Ludacris, Dwayne "The Rock" Johnson, Carmen Electra and Steven Tyler. In fall 2009, Aubrey decided to combine her love of hip hop with her media savvy skills to go into artist management and she represents rappers Jae Millz and Vado. An exciting accomplishment Aubrey boasts is her experience dancing for three professional sports teams. Most notably, she was a member of the Oakland Raiderettes. In her two seasons with "Football's Fabulous Females," Aubrey was featured in the Raiderettes calendars, and her experience even landed her in the video game NFL 2K3. She also had a stint with another NFL team, the Arizona Cardinals Cheerleaders. However, her first Pro Dance experience was in the NBA, as a proud member of the Sacramento Kings "FastBreak" dance team. Aubrey is also a published author, contributing her writing skills and knowledge about the world of Pro Cheer and Dance, in The Ultimate Guide to Becoming a Pro Cheerleader.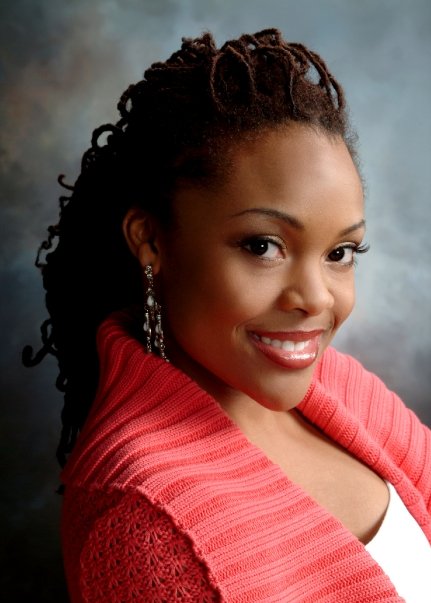 Kristena Wright has been dancing since the age of 2 and competing since the age of 7. Having been a military brat she trained in a wide range of styles with studios in Florida, North Carolina, Virginia, and California. In high school she started her cheerleading journey which lead to a job working for Spirit Unlimited Cheer and Dance Inc in Maryland. After 1 month of training she was promoted to head cheer/dance choreographer where she instructed for 4 years. Kristena graduated from the University of Maryland College Park with a B.S. in Family Science. While in college she spent one season as a spirit squad cheerleader before she ventured into the NBA and became one of the youngest dancers to join the Washington Wizards Dance Team where she spent two seasons. She also spent one season with the Miami Dolphins cheerleaders. Kristena also did a stint competing in the Miss America pageant system earning the titles of Miss Southern Maryland, Miss Fairfax Virginia, Miss Hampton Roads Virginia, and Miss Chesapeake Virginia.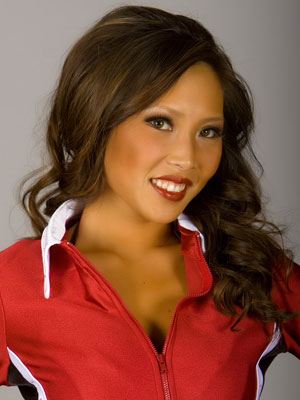 Chris Rhyu was a member of the San Francisco 49ers Gold Rush for three years. She graduated Phi Beta Kappa and with highest distinction from the University of California, Berkeley with a double Bachelor's degree in Economics and Psychology. While at Cal, she also cheered for the Golden Bears as a member of the Cal Dance Team. Chris currently works in the Economic Consulting Industry. She enjoys cooking, football, and knitting.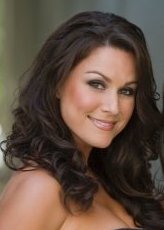 Kristin Medwick has had 13 years of dance experience and is proficient in Jazz and Hip-Hop. Kristin has had the opportunity to perform with the industries' top performers such as LL Cool J, Jon Bon Jovi, DMX, Shania Twain, the Dixie Chicks, Queen, Keelis and DJ FunkMaster Flex. Kristin spent 7 years dancing for Football's Fabulous Females, the Oakland Raiderettes. She was honored with being named "Dancer of the Year" for the 1998 season and "Raiderette of the Year" in 2005 in which she represented the team at the Pro Bowl games in Hawaii. Also in 2005, Kristin was cast in the musical movie RENT as a Cat Scratch Dancer with Rosario Dawson and Taye Diggs. Currently Kristin is completing her UJam Fitness certification training and is looking forward to bringing dance and fitness together in her new role as an instructor.
Tramon Traywick has been all over the world with dance to places like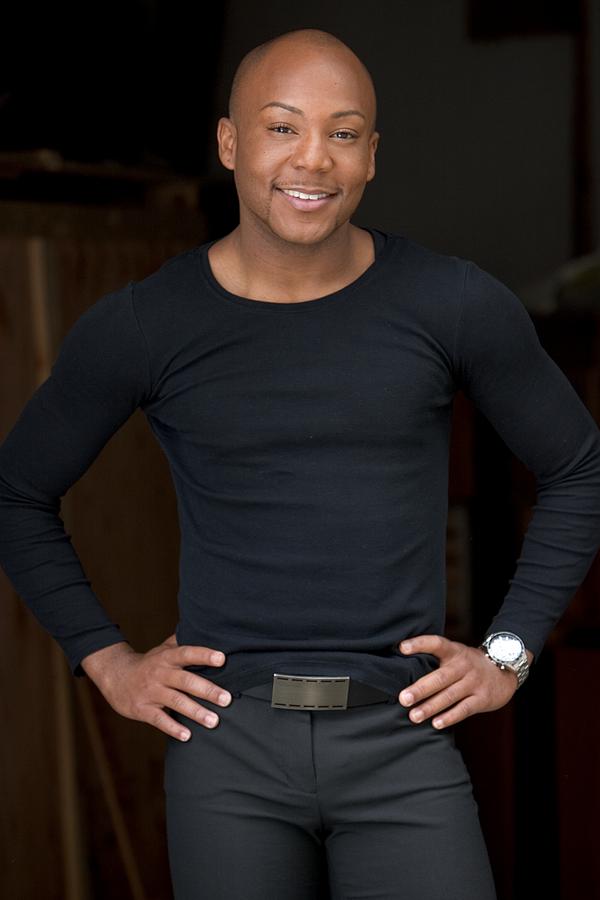 Hawaii, Mexico, Canada, South America and Europe. A native of Sacramento, CA, he was most recently a contestant on CMT's dance reality show, "Your Chance to Dance," where his dance troupe "MY-TEA" worked with LA based choreographer Mrs. Erin Lamont-Fields, on restaging the video "Chrome" by country sensation and artist Trace Adkins. In 2006, he was a featured dancer on Sir Paul McCartney's "Back to the USA" world tour and is also known for his aerial artistry. In addition to his dance career, he is also providing choreography for several dance teams including the CSUS Hornetz Girls, UFL Mountain Lions, ABA Heatwave's "Inferno" and CSUS Sacramento Black Art of Dance Company. Tramon plans to continue giving back to the dance community by inspiring and educating all skill level of dancers through master classes.
Faithe David has over 15 years of dance experience, and studied in Jazz, Ballet,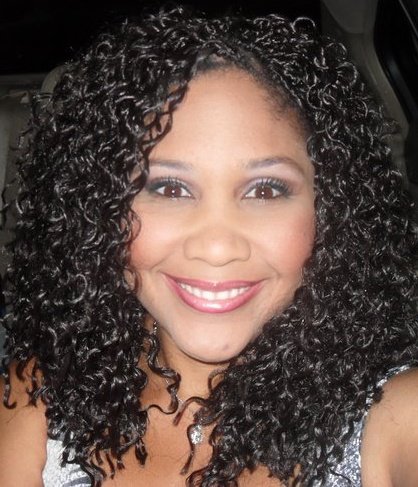 Tap and Hip-Hop. Having been a part of top ranking dance studio where she competed and won numerous trophies and titles. Faithe began dancing at the age of 2 and aspired to dance professionally. As a young girl she has been honored to dance with some of the best dancers such as Gregory Hines. Faithe spent 2 years dancing for the San Francisco 49ers Gold Rush team. She has had the opportunity to travel the world with the team performing in Hong Kong and Japan. She was also a part of making the very first San Francisco 49ers Gold rush DVD. Faithe spent 4 years teaching at Dance Academy USA where she worked with Nick Lazzarini from so you think you can dance. She has worked/volunteered with various pop warner teams consulting and teaching dance and cheer. She continues to dance at her former studio and takes master classes when she can.
Robin Delaney has cheered, taught and choreographed professionally since 1993. Her cheer and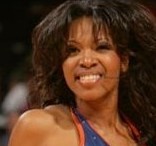 dance career began with the United Spirit Association's cheer and song staff. She has also danced on every Pro dance team in the Bay Area including, 3 years with the Warrior Girls, 2 years with the 49er Gold Rush, 2 years with the San Jose Saberkittens where she completed her last year as Line Captain and finally 2 years with the Raiderettes where she won the prestigious "Dancer of the Year" award her Rookie season and completed her final year cheering as Co-Captain of line 3. Having choreographed for pro teams such as the Kings cheerleaders, Gold Rush, Saberkittens and Warrior Girls, Robin has an extensive understanding of the tryout process and what its like to cheer professionally on many levels. Currently Robin travels across the nation and abroad with Ronnie Reddicks, LaFemme, a management/dance company where she is a featured dancer for several cover bands. She is also the creator and dance instructor for Stiletto Tight, a hip hop/jazz fusion dance class which teaches women to dance comfortably in their stilettos. For more information about Robin you can find her at www.stilettotight.com. Currently, Robin is the Director of the ABA Richmond Rockets Dance Team.
ADD YOUR BUSINESS HERE
Add your business here! Contact us for sponsorship opportunities starting at $35.00.
Organizer of West Coast Pro Dance Convention 2012
www.goingproentertainment.com
www.facebook.com/goingproentertainment
Going Pro Entertainment is the premier resource for professional cheerleading and dance services. Developed by pro dancers from various United States sports leagues, Going Pro provides choreography, training and consulting for performers, with special emphasis on college, semi-pro and professional teams. Instructors and consultants are located nationwide and include elite current and alumni performers, choreographers and directors from the NBA and NFL. 
Please Note: Going Pro Entertainment is not directly affiliated with any professional sports league, team, cheerleading or dance squad. Audition candidates are advised to follow proper audition procedures in accordance to the official team website and training program.