Description
Powered by Quake Capital, West Coast Challenge is a two-day event with startup showcase, entrepreneurship panels, venture talks, a pitch competition, and career fair, enabling startups, investors, corporations and professionals to discover, create and shine your venture together.
Calling for all entrepreneurs, investors, and professionals. Come to West Coast Challenge to showcase, to connect, to learn and network in one of the Best-in-Class Startup Event.
We are fortunate to have the following VC firms speaking on stage:

CrossCut

TechStars

Embark Ventures

Plug and Play LA

I(x) investments

B Capital

Morpheus Ventures

Silicon Valley Bank

3L Capital

Tech Coast Angels

Atom Factory

Grid 110

Cross Culture

Bixel Exchange

Mucker Capital

Amplify LA

Backstage Capital

Sway Ventures

TenOneTen Ventures

PLG Ventures

Alpha bridge

Luma Ventures
With the Following Speakers giving ted talks:
Russ Heddleston, CEO DocSend: Fundraising Research
Kai Blache, CEO Ticket Socket: Challenges from Seed to Series B
Marissa Peretz, Founder Silicon Beach Talent: Building Culture while Scaling
Shawn Sheikh Founder of Solve (YC17 & two Exits): Growth Hacking
Matt Roberts, VP of Sequoia: HR & Benefits for Attracting and Keeping Talent
Karl Alomar, COO of Digital Ocean & Angel: Founder Pitfalls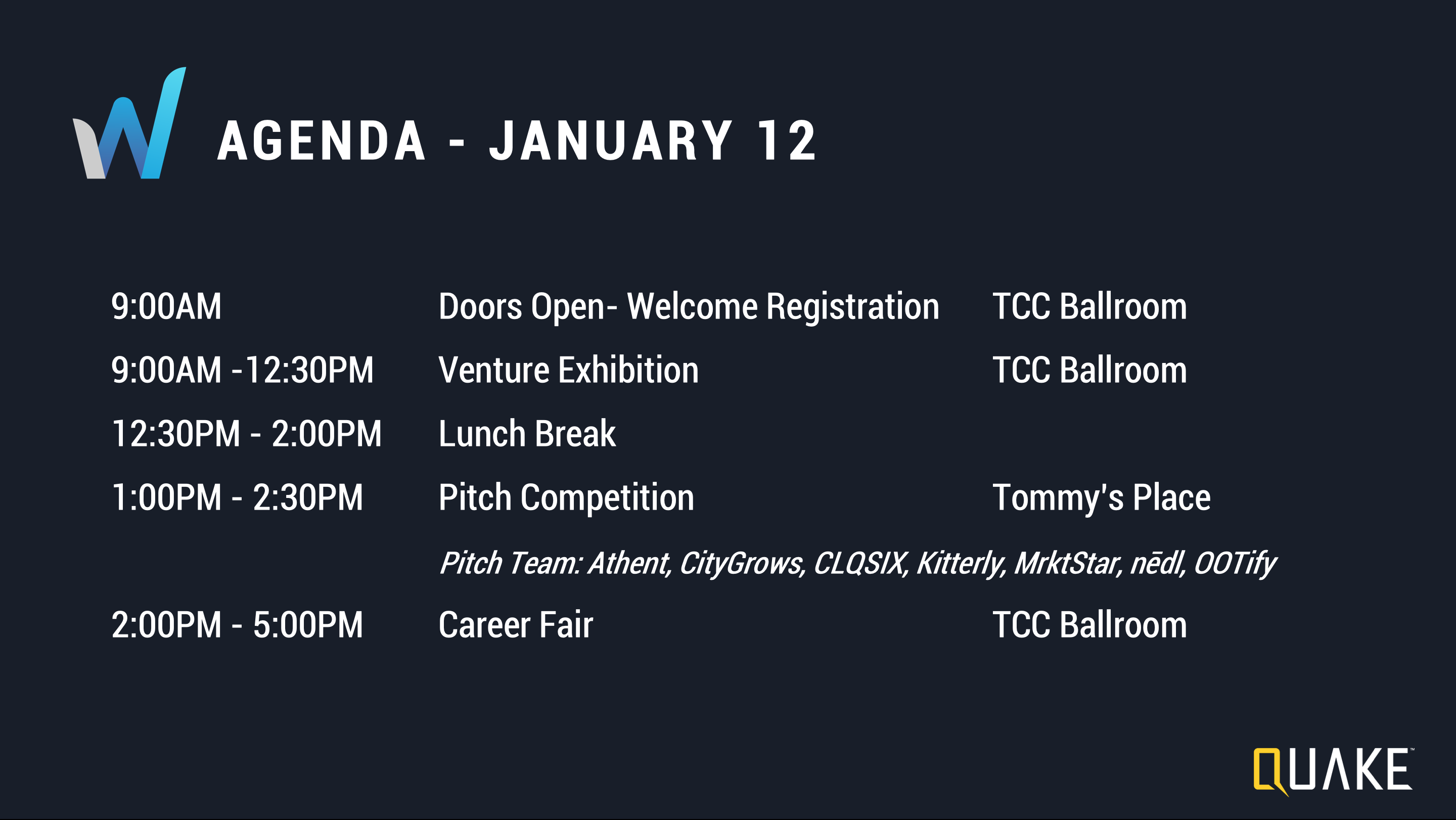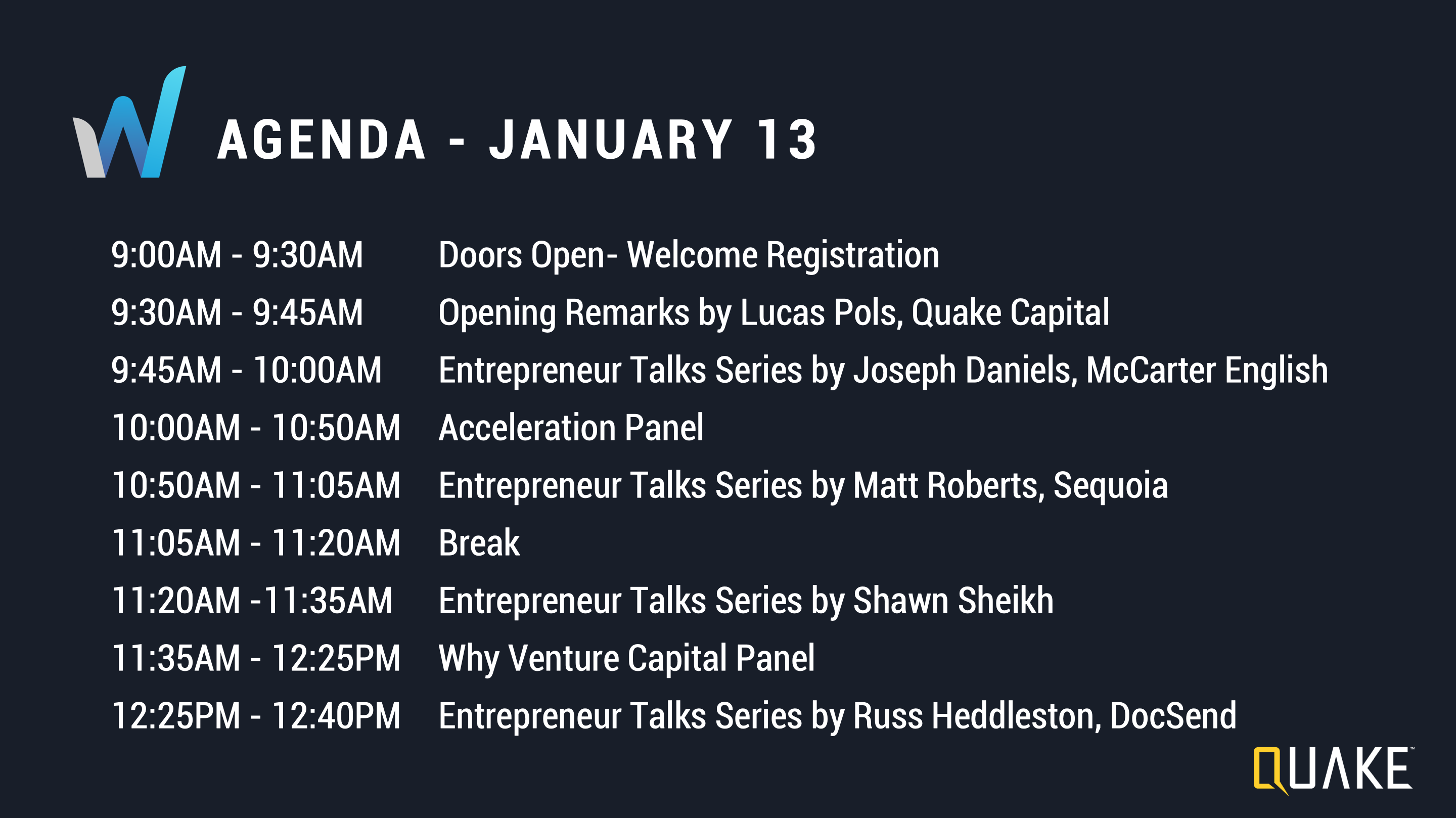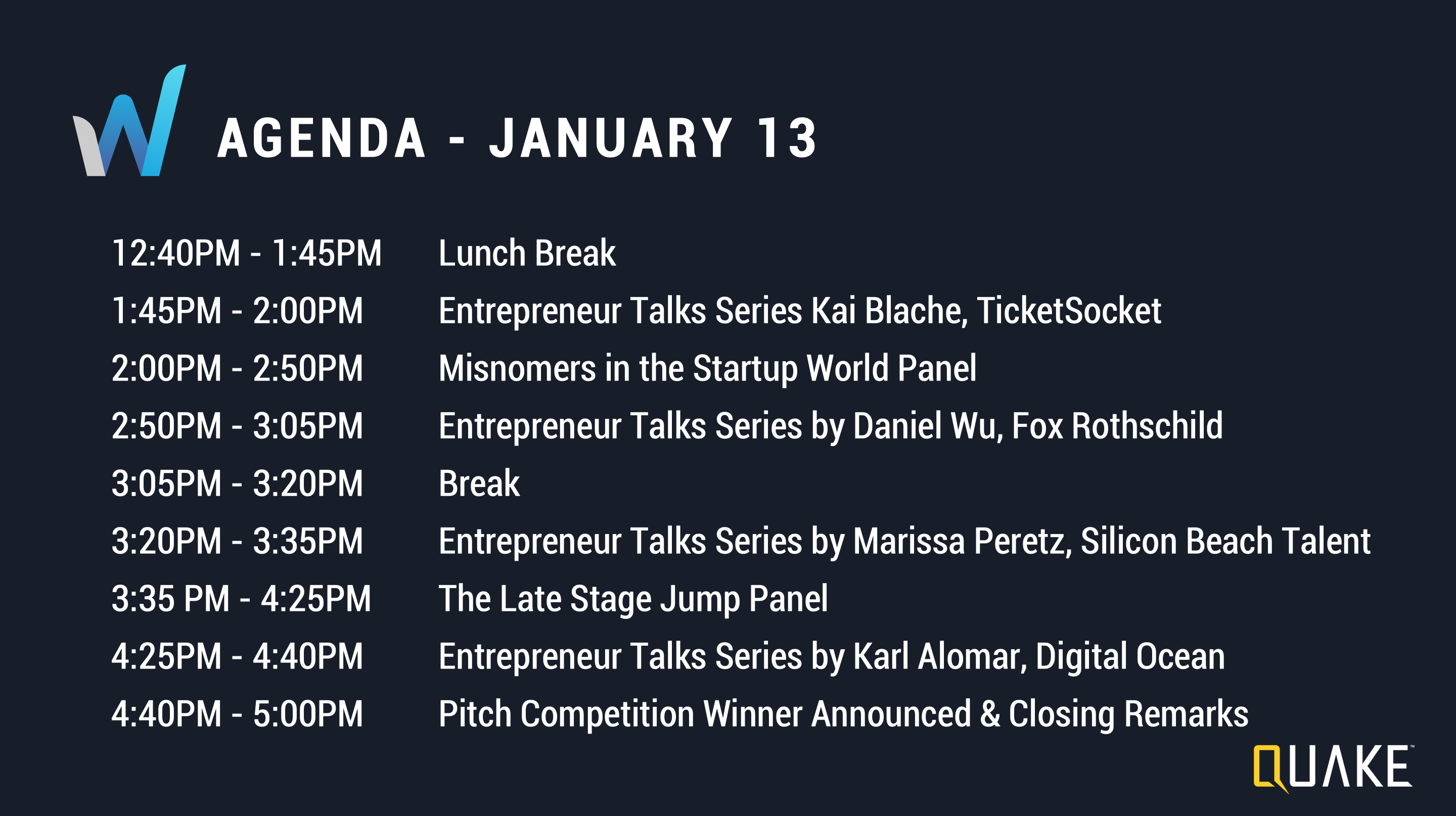 Follow Quake Capital and stay tuned for more event details.