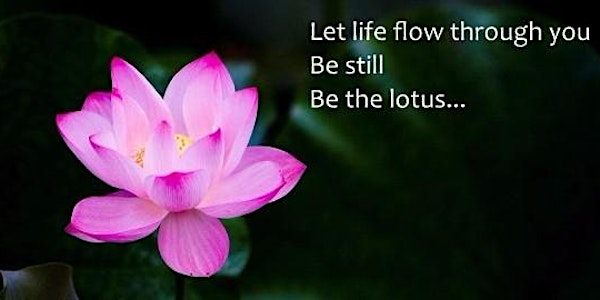 West Broward Mindfulness- 5 Day Residential Retreat - April 19th-23rd
When and where
Location
Casa San Carlos-Retreat Center 9600 West Atlantic Avenue Delray Beach, FL 33446
Refund Policy
Refunds up to 30 days before event
Description
Join the West Broward Mindfulness Sangha for our upcoming 5 day Mindfulness Retreat to be held at the peaceful Casa San Carlos Retreat Center (this is not a religious event--location is rented for the retreat) in Delray Beach, Fl. The retreat house is approximately 25 minutes from Coral Springs, Fl.
This event will be facillitated by Cindy Ricardo, LMHC, and a CMT-P 300Hr, through the EMI Accredited training program (AMTTP) with the International Mindfulness Teachers Association (IMTA), and Piero Falci, Mindful Living and Meditation Instructor, trained at the Center for Mindfulness in Medicine, Health Care, and Society of the University of Massachusetts Medical School and teaching MBSR.
During this event we will explore:
Mindfulness Meditation—develop the skill of non-judgmental awareness, gain clarity of mind and a sense of ease through this healing and grounding practice. Each day includes a Dharma talks, optional Gentle Yoga classes, Sound Healing classes and plenty of opportunities to practice seated, walking and eating meditation. The retreat is held in Noble Silence with some periods of Mindful Inquiry to help deepen your understanding of the practice. Beginners and experienced meditators are welcome.
Gentle Yoga/Mindful Movement—journey through body, mind & heart through Gentle movement. Learn to connect breath with movement. This is an optional class, if participating please bring a yoga mat.
Sound Healing Classes - This has been found to improve physical, emotional and mental health and well-being.
Compassion and Loving Kindness—Living in todays world is challenging. Cultivating the ability to stay present and open-hearted is essential to maintain healthy relationships with ourselves, others and all beings.
When: Friday to Tuesday, April 19th-23rd. Retreat begins at 4pm and ends at 2pm

Pricing is as follows
$592.00 for a private room/w bath - Full size bed and a Twin - (sleeps 2, please indicate if you are couple**)

$489.00-per person for a shared room/w shared bath - Twin and full size bed available
**Price above is per person and ncludes ticketing fees.

If you are willing to give a fellow meditator a ride to the retreat house please email us at wbmindfulness@gmail.com.
Space is limited and will fill quickly, so register today!
*Course, Meals, Room and Board are included in price, compensation for the teachers isn't included. You may make a donation to the teacher when paying on PayPal or at end of retreat.
If practicing formal seated meditation (on flooor) please bring a cushion. Also please bring bedding, towels and toiletries. No smoking in the rooms or the retreat center. Smoking only permitted in parking lot or by pond. Please refrain from using scented products out of respect for others who may have an allergies. Chairs are available.
For more info or questions please call Cindy at 954-793-6442.
Join Cindy Ricardo, Certified Mindulness Teacher (300hr), Jose Ricardo and our Sangha as we join together to meditate in the Theravadin Buddhist Tradition.
Open to life, love and compassion...