Description
**The easiest entrance for walking + car drop off is 1402 Bronco Ln, Boise ID 83706. This is across from the street from Student Union Building. Look for a charging station and a statue out front, enter through the silver columns and follow signs to floor 2.
Calling all data enthusiasts! Join ​colleagues from industry, academia, nonprofits, and government for the West Big Data Innovation Hub Open Annual All Hands Meeting 2018.
Your leadership and participation will strengthen our community as we embark on the next phase of #BDHubs. ​
Event Highlights (Explore the Website for the Full Agenda and Details)
Updates on Flagship Initiatives, Funding, and Collaboration Opportunities from the National Science Foundation, Moore Sloan Data Science Environments, The Carpentries, and more

Spotlight on the California Safe Drinking Water Data Challenge, National Transportation Data Challenge next steps, Data Science Pedagogy & Practice, Global Data Ethics Pledge


Community-Led Sessions, Lightning Talks, and Posters on Smart & Connected Communities, Health Data, Infrastructure, and more

Networking opportunities and hands-on facilitated collaboration sprints for mapping current and future projects
---
Note: We'll provide appetizers Wednesday night before the event, 6-8pm at Payette Brewing Company, and there is a free Software Carpentry Workshop on campus Friday. Stay a bit longer and discover the many things to do in Boise, as covered recently by the New York Times!
---
Send your questions, feedback, and ideas to events@westbigdatahub.org and find us on slack!
About the West Big Data Innovation Hub
The West Hub is one of four regional innovation hubs across the country, launched by the National Science Foundation to build and strengthen partnerships across industry, academia, nonprofits, and government to address scientific and societal challenges. Focus areas include Precision Medicine, Smart Cities, Natural Resources, and Education / Workforce Development. Led by the University of California - Berkeley, University of California - San Diego, and University of Washington, the Hub spans 13 western states. More details at westbigdatahub.org and be sure to check out our one page 'postcard' overview.
Find us on facebook, instagram, and twitter | Join the conversation on social media with #WestData18 #BDHubs!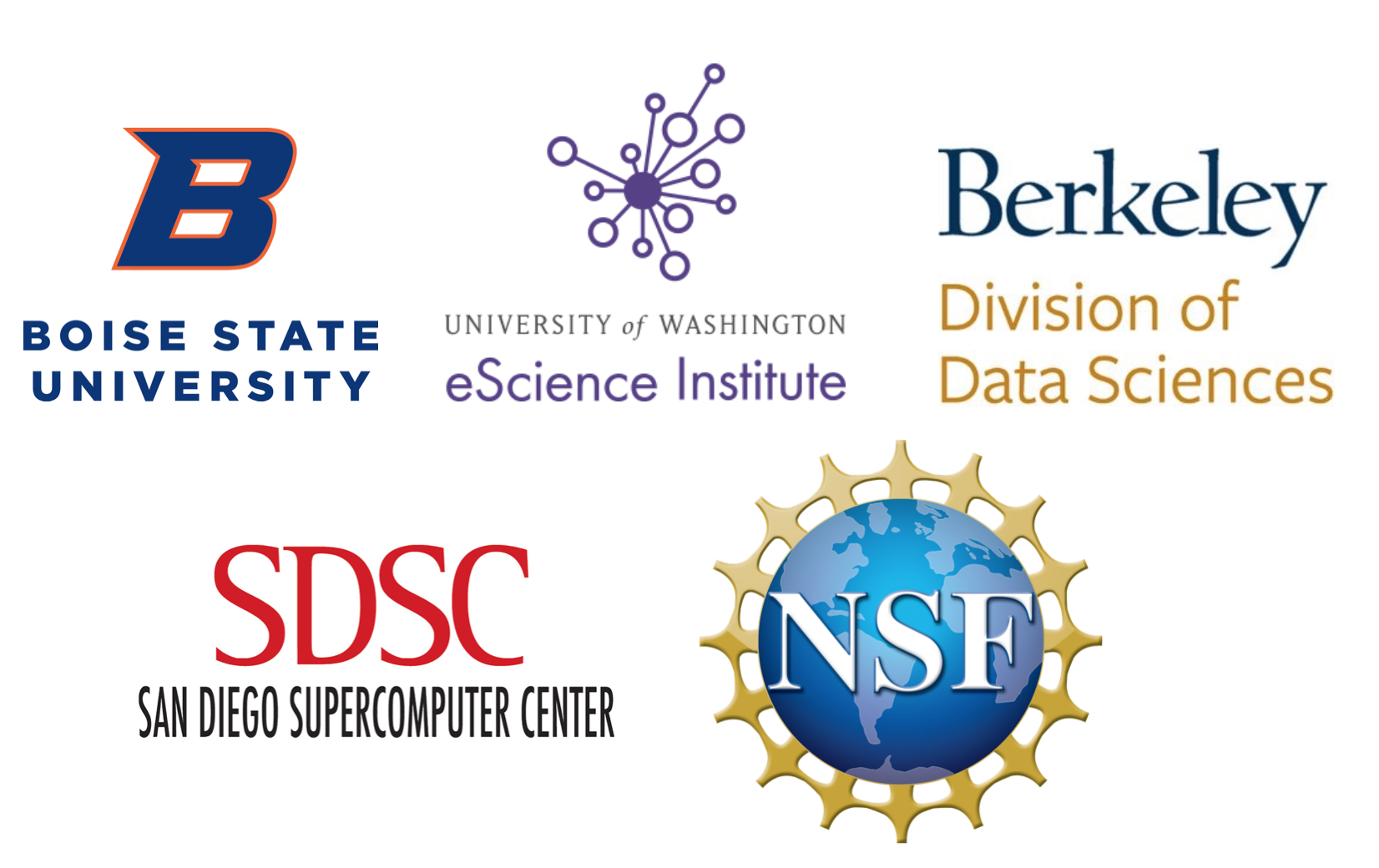 We acknowledge partial support from the National Science Foundation under award numbers 1550312, 1550224, and 1550328.
---
Eventbrite registrants not already subscribed to the West Hub community announcements mailing list will be added. You can opt out or change your preferences through MailChimp anytime.